If you're interested in queer identities being explored through art, you're probably going to want to check out Window – an exhibition of the work of Jeffrey Cheung.
Presented at the Alice art gallery, Window will run throughout the month of March. It's a solo show, showcasing the work of the Oakland-based artist.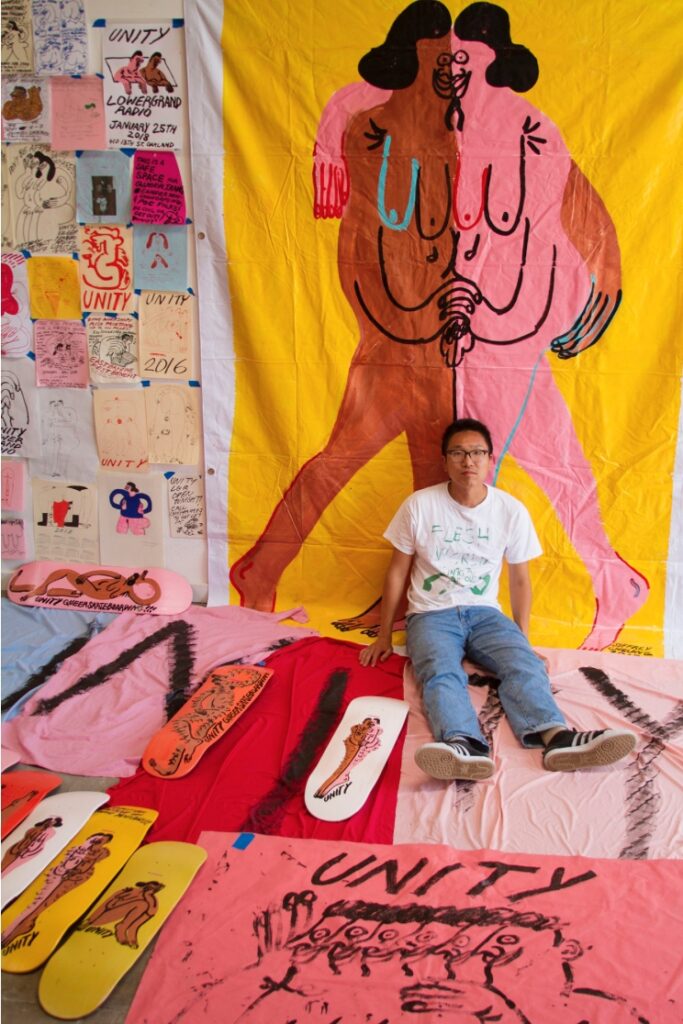 Cheung's vibrant work is a visual feast – characterised by intertwining bodies and bold colours, with images of queer love front-and-centre.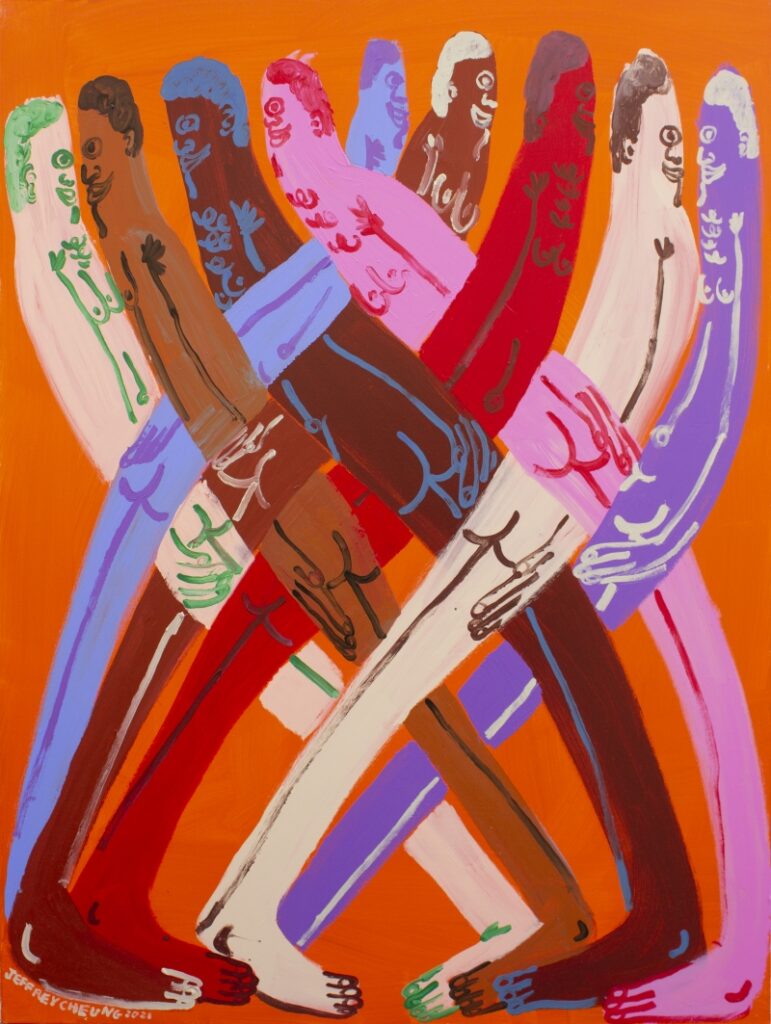 As well as his painting, Cheung is also passionate about music and skateboarding.
One of his main projects is Unity Skateboarding – making the world of skateboarding more accessible to LGBTQ people.
Cheung creates hand-painted skateboards, and also hosts queer skate meetups to bring LGBTQ skaters together.
"When queer, trans, and people of color simply exist visibly, are active in their communities, and take up public space, they can change the narrative both in and outside of skateboarding…" explains Cheung, in an interview with Juxtapoz. "In both the gallery and my work with Unity, I want to celebrate all queer identities and sexualities to create more positive queer visibility and representation in the world."
Window by Jeffrey Cheung is presented at Alice art gallery from 4 March until 1 April.