Saint-Pierre University Hospital is a bustling hub of medicine and community care.
Brussels-based artist Vincen Beeckman has immersed himself within the people and stories of the hospital, capturing moments of time and emotion with his camera.
The result is piKuur – a photography exhibition that Beeckman presents in the lobby of the hospital every two months.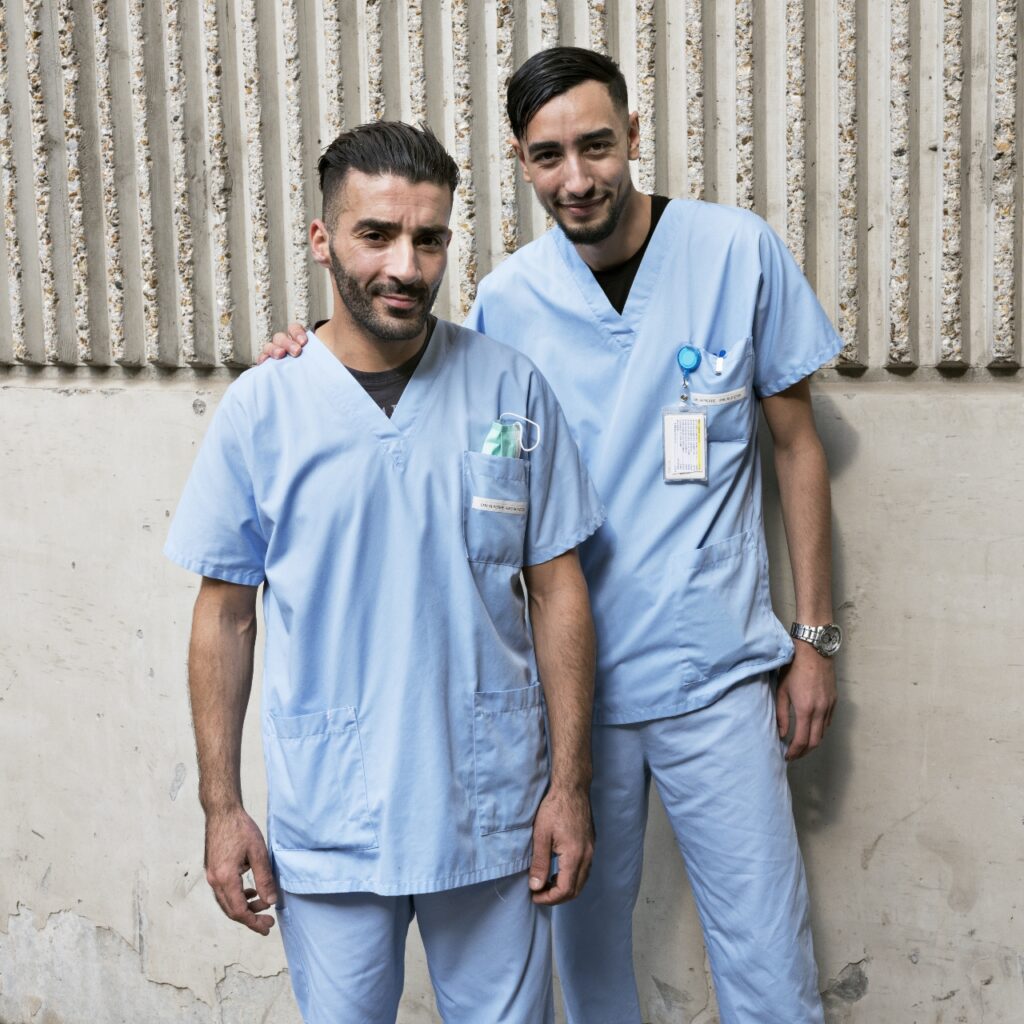 What is piKuur about?
Beeckman's photographs provide a unique insight into day-to-day life at the hospital, as well as giving us glimpses of the history of one of the cornerstones of the city.
One of the compelling features of this project is that Beeckman's photographs highlight the fragility of life – not just in the context of the hospital's patients, but also in the interwoven stories of visitors to the wards and the experiences of the hospital staff.
With access to the archives of the hospital, Beeckman is able to bring together a visual feast of anecdotes, testimonials, and historical records – contrasting the continuity of the hospital as an institution against the transitory lives of the people who pass through its doors.
More than simply observing life at the hospital, Beeckman has established piKuur as a project that develops in partnership with the staff and patients of Saint-Pierre. This is not about simply documenting what the camera can see, piKuur enables people to tell their personal stories – all respectfully coordinated and celebrated by the artist.
"Everyone was super-open to collaborate on the project…" says Beeckman, when I asked if it was a challenge to find people willing to share their stories. "It wasn't difficult at all.
"piKurr is about connecting people together…" added Beeckman. "It's not specifically about fragility."
Beeckman confirmed that the Covid-19 pandemic caused some disruption to the project, but overall it has been able to continue despite the challenges.
Who is Vincen Beeckman?
Based in Brussels, Vincen Beeckman has established a reputation as an artist who specialises in offbeat projects.
Beeckman is known for collaborating with his subjects, working in multiple visual mediums in order to illustrate the interconnectedness and richness of our lives.
piKuur by Vincen Beeckman is presented by CENTRALE at Saint-Pierre University Hospital.