Easter is normally a big time of year in Brussels.
In previous years, we'd spend all of the Easter weekend dancing our socks off at La Demence – but, obviously, that's not an option this year.
All is not lost, the other staple of a Brussels' Easter is still available to us – chocolate.
Why is Brussels famous for chocolate?
It was the Spanish conquistadors who brought the cocoa bean from Central America to Europe in the 16th century.
By the end of the 18th century, the production of chocolate was big business.
Colonialism played an important role in the emergence of Belgium as a centre of chocolate production. With the cocoa beans that Belgian traders were able to import from the Congo, production was expanded and chocolate products became more affordable.
The invention of the praline is one of the factors that helped to establish Belgium as a centre for chocolate excellence.
The Neuhaus family of Brussels established their business as pharmacists – Jean Neuhaus opened his pharmacy in 1857. The medicines created by Jean Neuhaus were popular as he covered them in a fine coating of chocolate to make them more palatable. In 1912, the grandson of Jean Neuhaus took that innovation one step further by replacing the medicine with soft and delicious confections. The praline chocolate was created, the Neuhaus family became one of the world's most renowned chocolatiers, and Brussels became a centre of excellence for chocolate-making.
Treat yourself with some chocolate?
One of the difficulties about this time of year is deciding between all of the delicious options available. There's numerous chocolate houses in Brussels, all presenting magical creations to tempt your tastebuds.
Here's some of the showstoppers that have caught our eye.
As well as pralines, the Neuhaus family are also famous for inventing the ballotin gift box in which chocolates are presented. This super-cute rabbit gives you egg-shaped pralines in a Spring-themed ballotin. Gorgeous.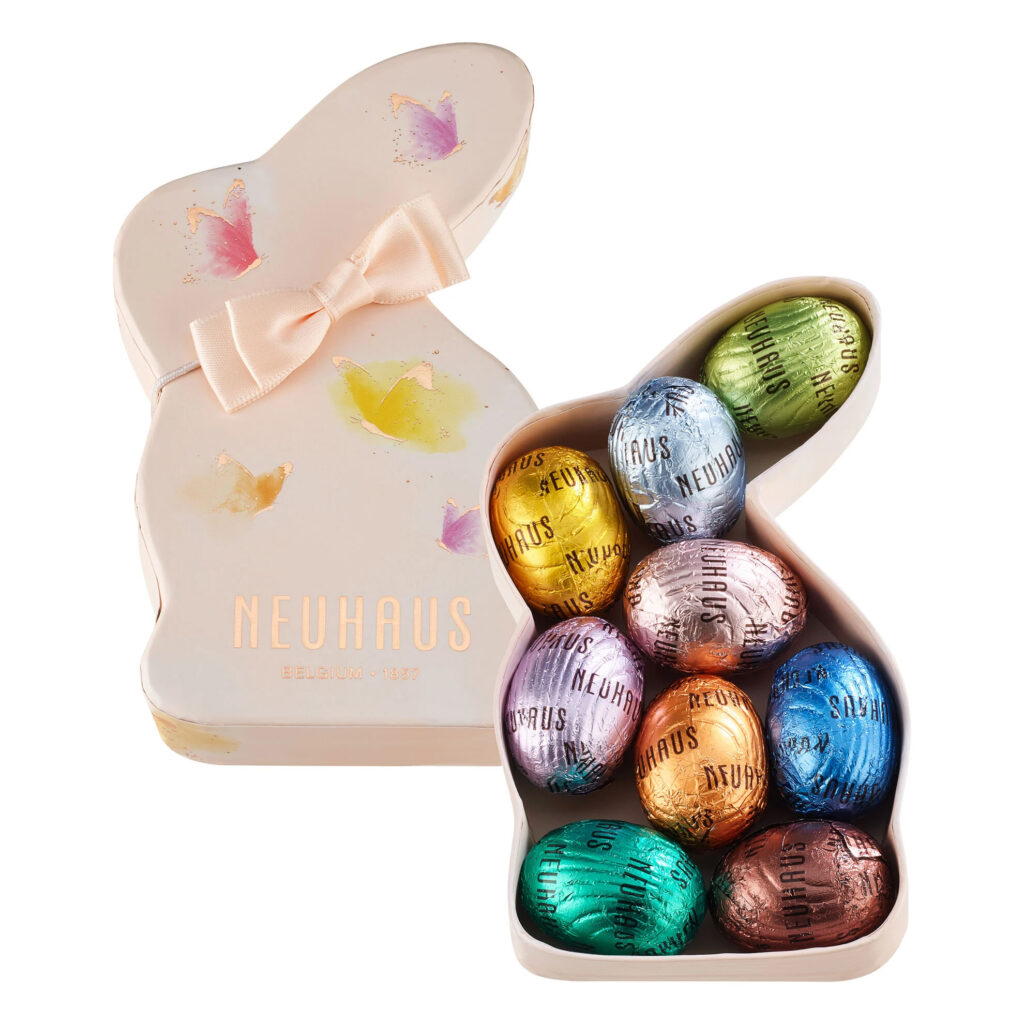 This stylish collections gives you a feast of chocolate – praline eggs, chocolate animals, lemon Amaretti, and vanilla marshmallows. You probably shouldn't eat all of these by yourself.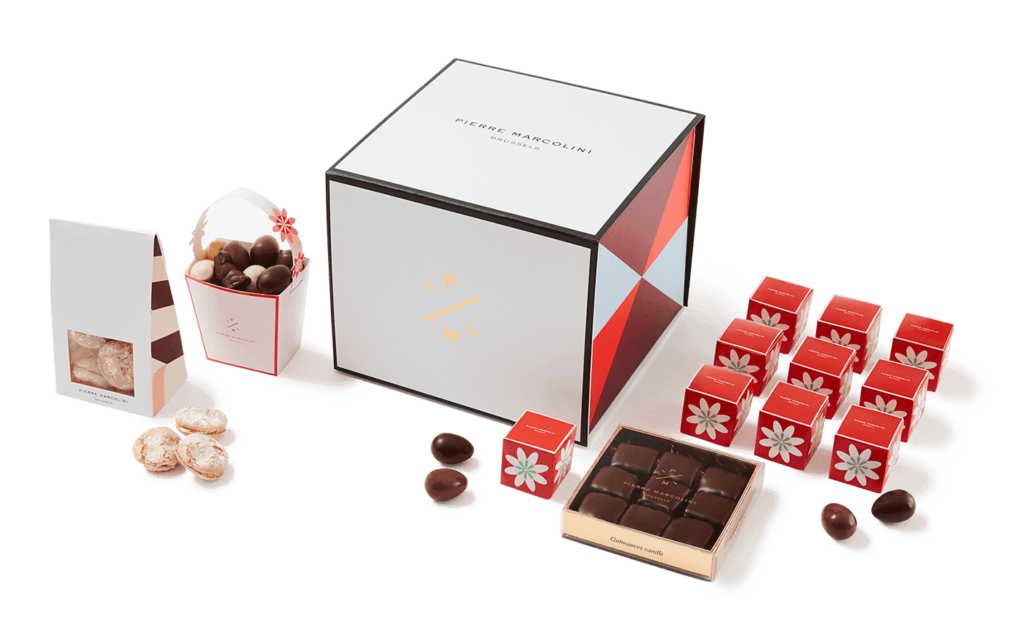 Embrace the whimsy of Easter with these life-like eggs that are actually cleverly disguised pralines. You can still eat them for breakfast, right?