As we continue to navigate the ongoing disruption caused by Covid-19, we're trying to keep track of some of the key events and exhibitions taking place across the city.
Woven by Nature presents a selection of sculptures and installations about the potential of algae and bacteria. Investigating the origin of life as we know it, the works are plunging the viewer in an aquatic atmosphere where blue-green algae are cultured in handmade glass containers that grow on metal structures.
AnneMarie Maes -'Woven by Nature' is presented by IMAL and will run until 16 May.
Find out more about AnneMarie Maes -'Woven by Nature'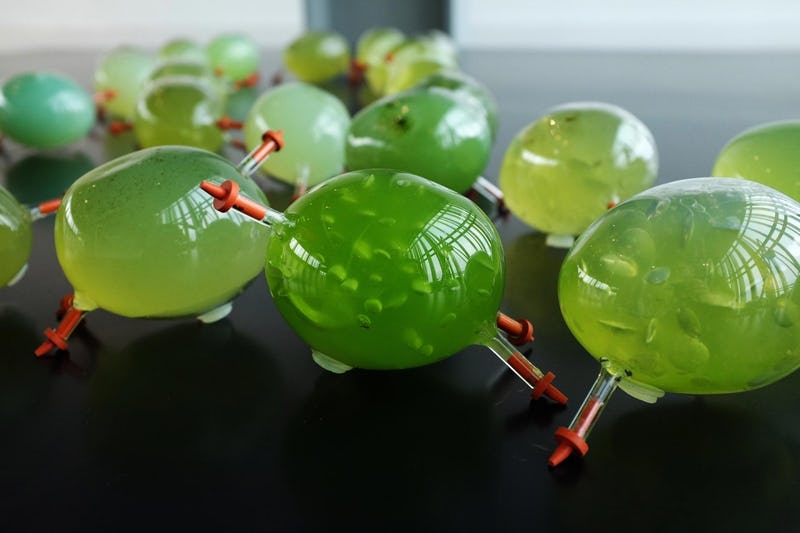 Marking the International Day against Homophobia and Transphobia and as part of Belgian Pride, BOZAR is organising Colors of the Rainbow for the fifth consecutive year. This day shines the spotlight on the LGBTQIA + community and invites specialists, academics, artists and Brussels residents to meet online.
This year, artist and entrepreneur Jaouad Alloul will be the curator of an evening during which he will give the floor to members of the LGBTQIA + community and their friends. Comedian Serine Ayari will host this exceptional event which will be punctuated by moments of music, dance and theatre.
Colors of the Rainbow is presented by BOZAR on 17 May.
Find out more about Colors of the Rainbow 2021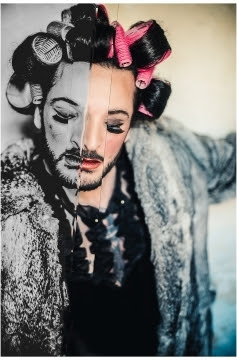 Artcurial Belgium is presenting a selection of works from its next African Contemporary Art sale.
These works will highlight the way in which artists from the continent reinterpret the portrait genre, to echo the considerations that occupy younger generations around the world. These artists, rarely presented in Belgium, who live and work in Cameroon, Kenya, Uganda, South Africa, or Zimbabwe are the emerging figures of the African contemporary art market. All of them deal with emblematic subjects that cross our contemporary societies, identity, discrimination, the environment, conflicts, movements of goods and people, new technologies and of course the pandemic.
Le portrait reinventé is presented by Artcurial Belgium until 4 June.
Find out more about Le portrait reinventé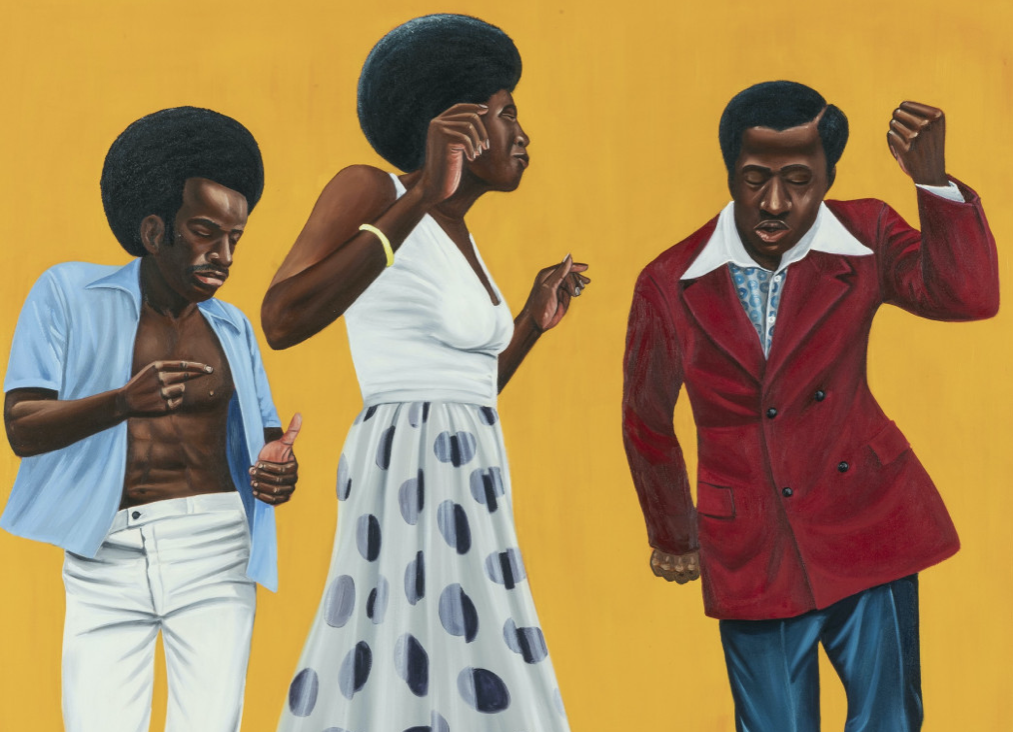 How do the public spaces of our city connect with our gender?
How do we perceive whether a space is safe and welcoming or hostile?
What strategies can we employ to make public spaces safe? What are our symbols of resistance and emancipation?
This project explores the complexities of these questions with a collective and collaborative approach.
Q(ee)R Codes is presented by CENTRALE and runs until 12 September.
Find out more about Q(ee)R Codes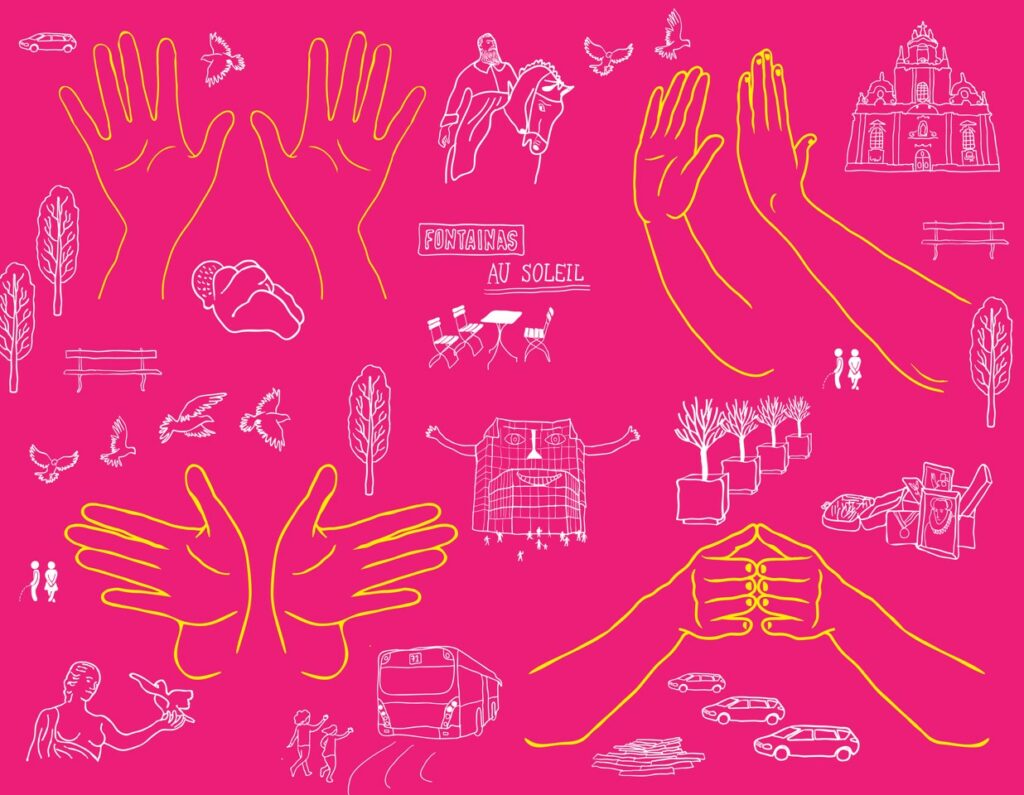 ID#2021 is the current exhibition featured at Atomium. It has been created by Visual System.
Visual System is a collective of multidisciplinary artists who explore the links between creative techniques and visual perception. Hypnotic immersive environments, created with light and sound, explore the relationship between space and time, nature and science, waking dreams and reality.
ID#2021 – Symbol is presented by Atomium is a temporary exhibition.
Find out more about ID#2021 – Symbol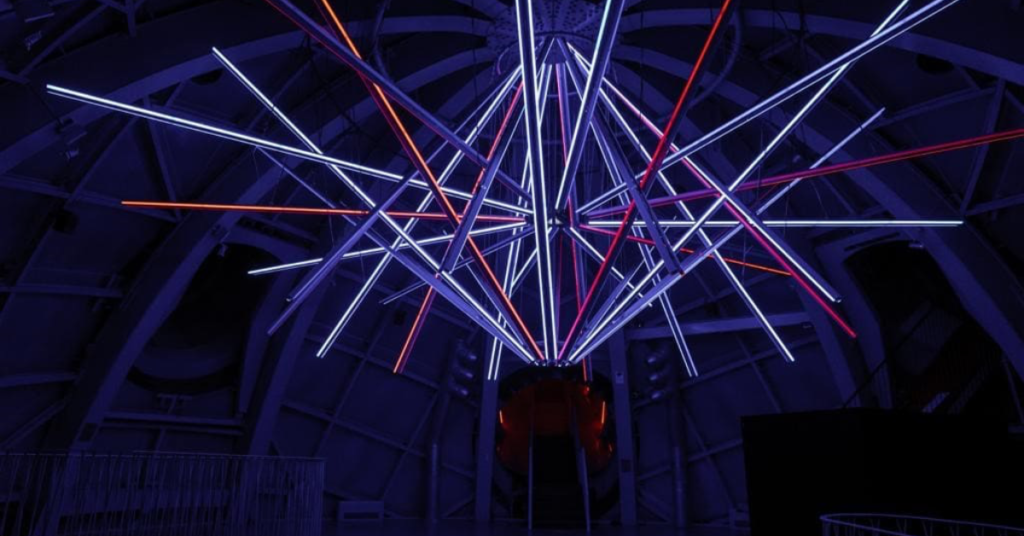 Bringing together a huge range of contemporary art galleries across the city, Art Brussels Weeks combines online and in-person opportunities to immerse yourself in the art world of Brussels.
The Contemporary Art Gallery Tour is presented by Art Brussels Week and will run from 2-14 June.
Find out more about Art Brussels Week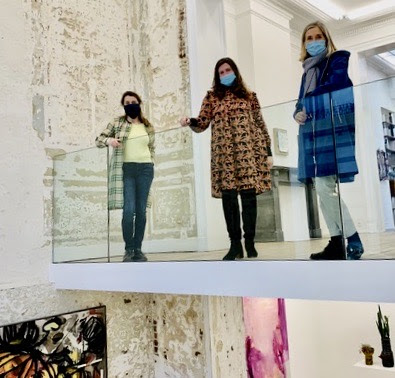 Les Orages – The Storms – is an exhibition that explores our relationship with time.
Les Orages is conceived as a saturated landscape, on the brink of collapse. It is the image of a world that is about to undergo a profound, radical and possibly violent metamorphosis.
Les Orages is presented by ISELP and will run until 19 June.
Find out more about Les Orages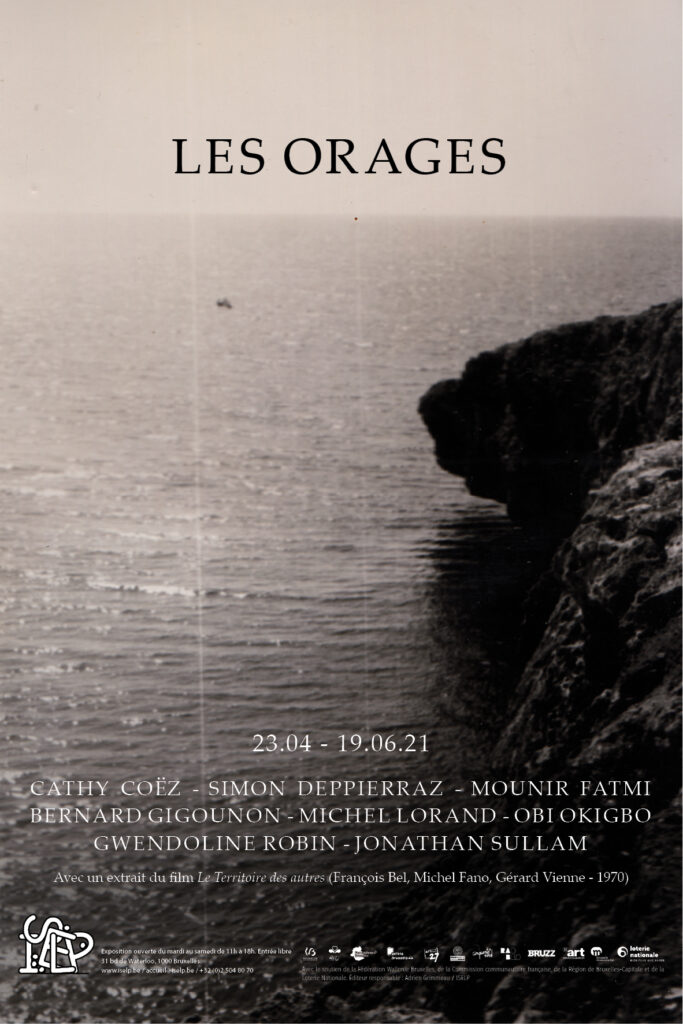 Originally from Germany, Yvonne De Grazia now lives and works in Brussels.
In her latest exhibition – Danger, It's What You Run Away From – De Grazia is exploring the intersection between collective past and individual memory.
Excerpts from Felix Salten's book A life in the Woods, and its animated film adaptation by Walt Disney (Bambi) are the foundations of this work. Using a variety of techniques, De Grazia blurs the viewer's gaze, creating opportunities for fresh perspectives.
Danger, It's What You Run Away From is presented by CENTRALE and will run until 6 June.
Find out more about Yvonne De Grazia's exhibition at CENTRALE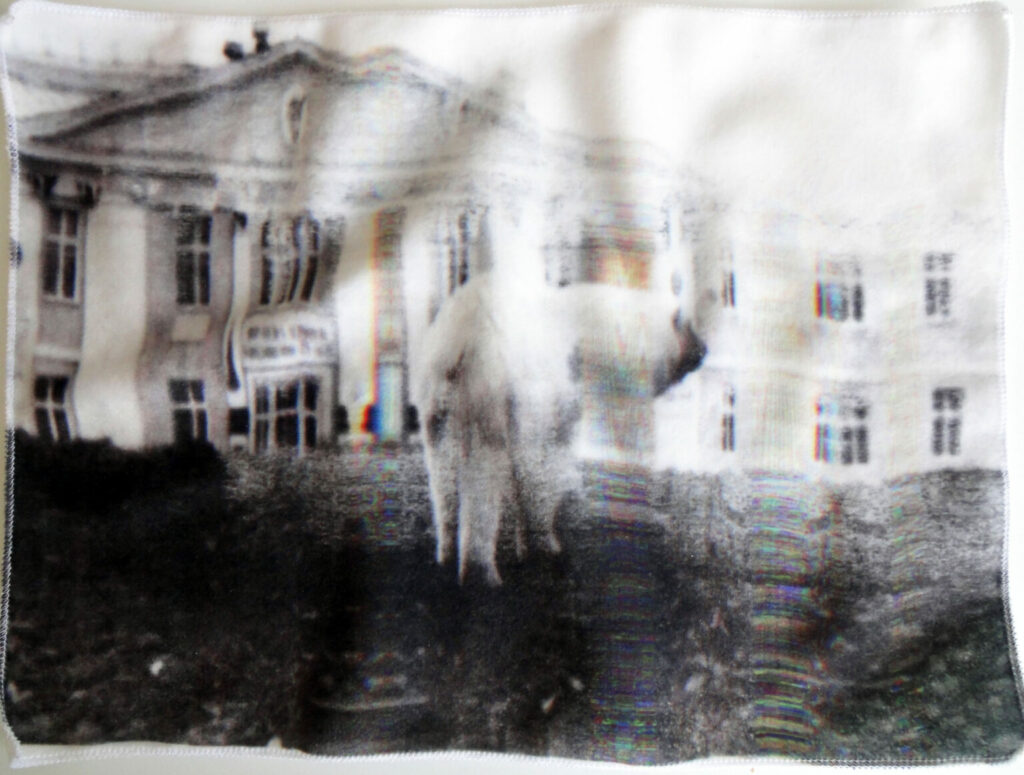 The PARKARTS Biennial offers an original, life-size contemporary art experience in Brussels. This exhibition, designed to introduce today's art to all audiences, invites you to take an artistic stroll through Auderghem, Woluwe-Saint-Pierre and Woluwe-Saint-Lambert.
Contemporary art exhibition PARTCOURS / PARKUNST outside is presented by W:HALLL and will run until 27 June.
Find out more about Contemporary art exhibition PARTCOURS / PARKUNST outside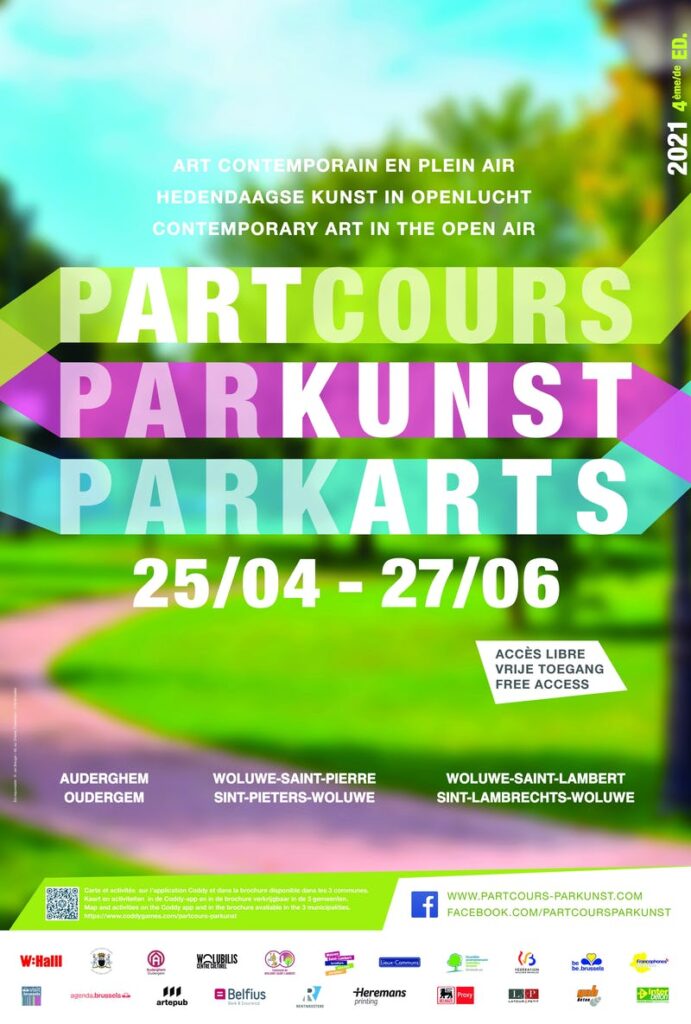 Celebrating the centenary of Roger Raveel, this is a large-scale retrospective of his work. Raveel is regarded as one of the most important Belgian painters of the second half of the 20th century, but his exceptional visual language, balancing between figuration and abstraction, often inspired by his immediate surroundings, set him radically apart from his contemporaries.Through several thematic chapters, the exhibition traces Raveel's long artistic journey and the emergence of his unique pictorial vision.
The Roger Raveel exhibition is presented by BOZAR and will run until 21 July
Find out more about the Roger Raveel exhibition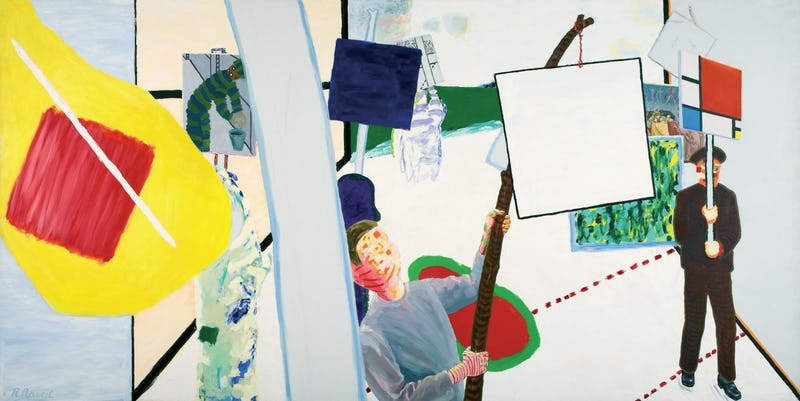 "Carta Canta" sings the story of an artist who has reinvented graphic art over and over again throughout his artistic journey. During the Spring of 2021, the RMFAB break down their walls to take the public along a journey guided by the gesture of Pierre Alechinsky. Follow this key-figure of Belgian contemporary art in a journey that rhymes with spontaneity, colour, and pleasure.
Pierre Alechinsky: Carta Canta is presented by the Royal Museums of Fine Arts of Belgium and will run until 1 August.
Find out more about Pierre Alechinsky: Carta Canta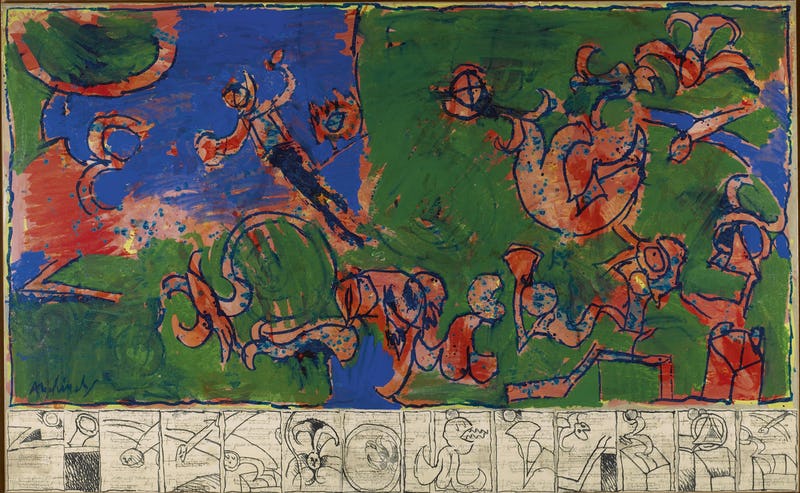 Jacqueline de Jong is a key figure in the post-war avant-garde. In her exuberant style, expressive yet realistic, her work bears witness to sexual liberation and unhindered eroticism.
Jacqueline de Jong: – 'The Ultimate Kiss' is presented by WIELS and will run from 1 May to 15 August.
Find our more about Jacqueline de Jong: – 'The Ultimate Kiss'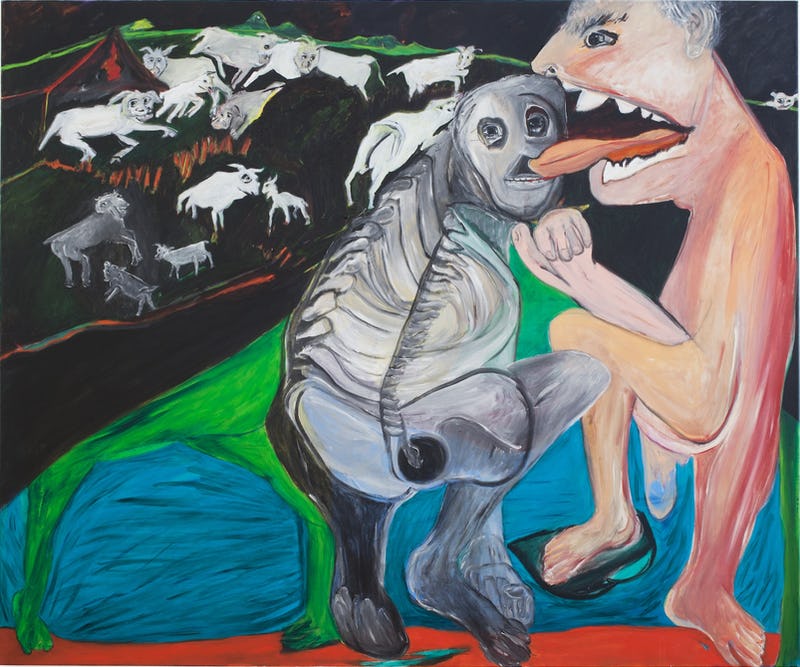 For reasons of utility, need, demand, irony or simply through experimentation and the desire to design it, the chair seems to be an essential step in the journey of many designers.
Created from the collections of the London Design Museum, Design Museum Brussels and Galila's Collection, the exhibition Chaise. Stoel. Chair: Defining Design retraces the design world of the past 100 years through this object – the chair – that is in constant redefinition, reaffirmation and breaking the borders it finds itself in.
Chaise. Stoel. Chair. Defining Design is presented by Design Museum Brussels and will run until 29 August.
Find out more about Chaise. Stoel. Chair. Defining Design

Using virtual reality technology, this exhibition will immerse you in the stunning work of Gustav Klimt.
The exhibition is at Horta Gallery and will run until 5 September.
Find out more about Gustav Klimt – the immersive experience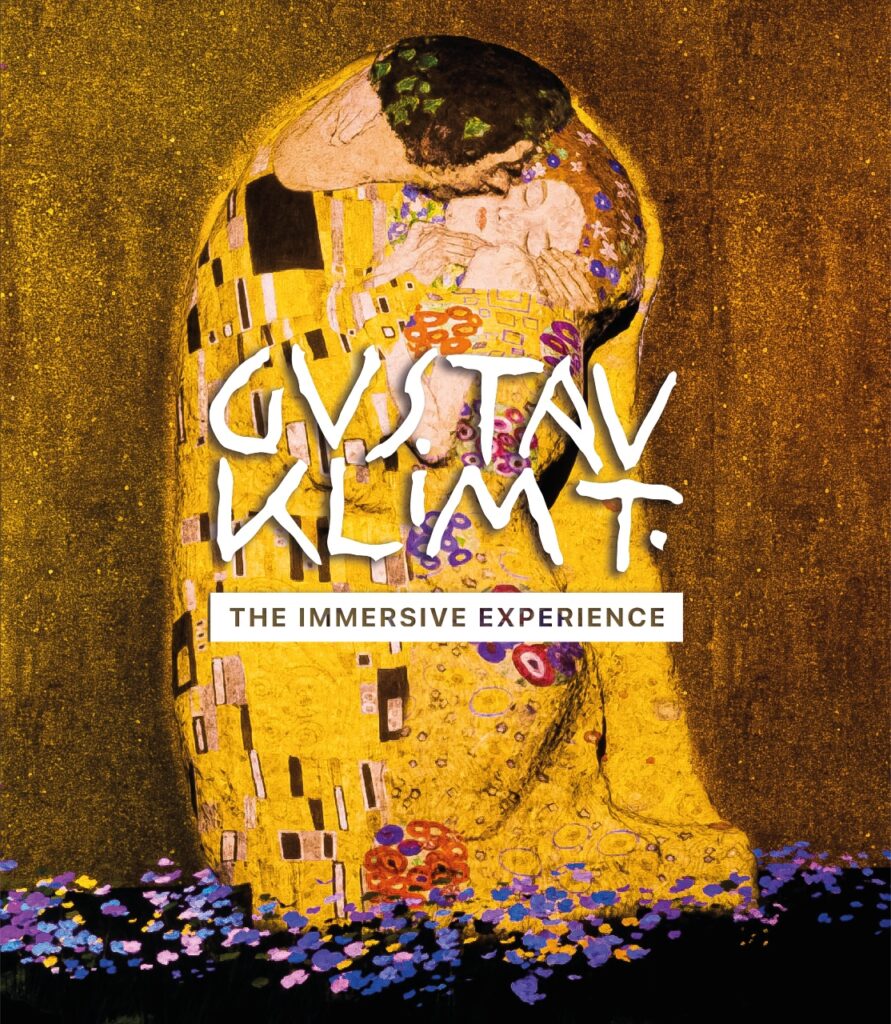 More than an exhibition, this project is a forum-exhibition which takes the form of a patchwork of singularities and paths, through the proposals of artists who chose to live and work in Brussels– and the collaboration with not-for-profit organisations within the city. Questioning both the strata of cosmopolitan Brussels, and the co-inhabiting woven into it, the art centre extends to the public space and partner venues, opening its space to all for exchange and sharing around artistic and participative processes.
BXL UNIVERSEL II : multipli.city is presented by CENTRALE and will run until 12 September.
Find out more about BXL UNIVERSEL II : multipli.city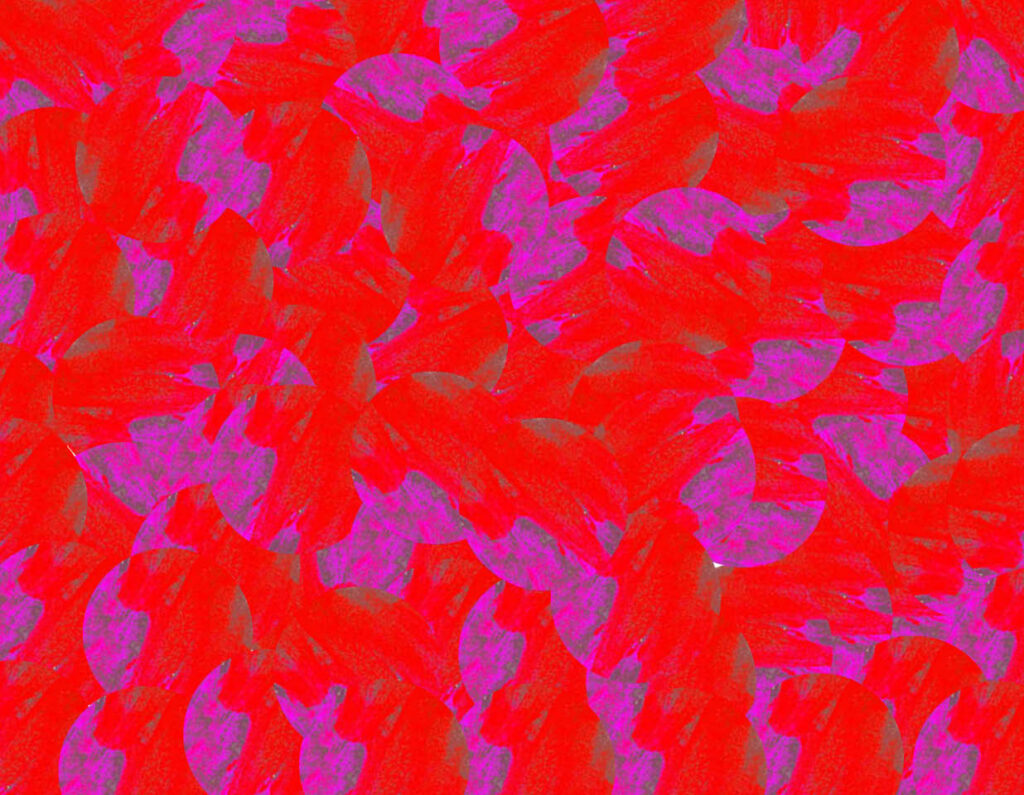 The Art et marges museum honours outsider sound creation. Using the medium of the love song, this exhibition explores the universe of the musicians behind the heartbreak.
Love Song is presented by the Art and Marges Museum and will run from 6 May until 26 September.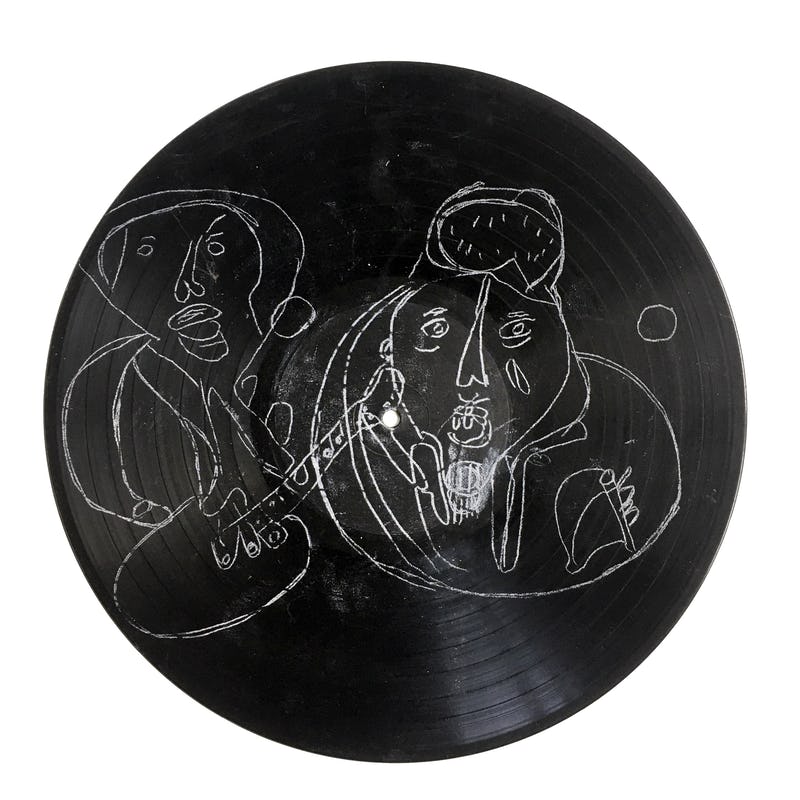 From early icons from Europe and the Middle East to modern and contemporary works, icons have inspired many believers, as well as artists, throughout the ages. The exhibition unveils how spiritual dimensions have been incorporated into artworks since antiquity.
Tradition attributes the first icons to Saint Luke who, after Pentecost, is said to have painted three representations of the Virgin Mary. From the first icons of Europe and the Middle East to modern and contemporary works, these pictorial representations of the divine have inspired many believers and artists. The exhibition Icons, curated by Henri Loyrette, former Director of the Musée d'Orsay and Chairman and Director of the Louvre Museum, reveals how spiritual dimensions have been integrated into works of art from Antiquity to the present day.
The exhibition shows a selection of ancient icons from Europe and Russia – depicting variously Christ, the Mother of God, or individual saints – the striking simplicity of which sets them apart as timeless objects of veneration.
A second set of works by 19th and 20th century artists such as Charles Filiger and Lucien Levy-Dhurmer explores the frontal and depth-less composition of icons. The exhibition also discusses the use that contemporary artists like Yan Pei-Ming and Wim Delvoye make of iconographic language.
Icons is presented by Villa Empain and will run from 6 May until 24 October.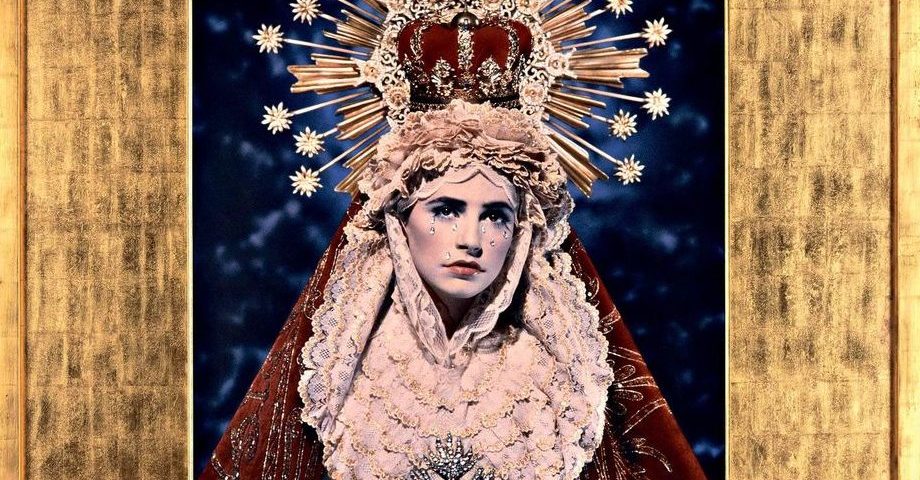 'Hyperrealism' is an art movement that emerged in the 1970s in the United States. By rejecting abstraction and offering the reality in so much detail that the viewer wonders whether it is a living body, the hyperrealist artist creates a work of art that is sometimes funny, sometimes disturbing, but always full of meaning.
Hyperrealism Sculpture. Ceci n'est pas un corps is presented at Parc de la Boverie in Liège and will from 21 June to 7 November.
Find out more information about Hyperrealism Sculpture. Ceci n'est pas un corps