After one year without Pride, the queer community is longing for a parade ! The actual one is not exactly happening yet but next to the full official program of online events, TIPIK, The Belgian Pride official's partner is celebrating Pride by planning a whole week of LGBTI+ related content! We reached out to Detchenma Smeesters – Editor in Chief (TIPIK Radio – Digital) to know a little more about Pride week on TIPIK.
Why is it important that Pride week is visible on a Belgian public tv channel and radio station ?
"Diversity is one of our RTBF's main values, as are transparency, respect, audacity and connection. It thus felt pretty organic for us as a media targeting young people between 25 and 39 years old to bring light to such an important cause. We wanted to do something special around the 17th of May for TIPIK's first year as a media. We wanted to make a statement in support of the queer community and diversities (in plural) in general. We are far away from a 100% inclusive society which is why we decided to plan a whole week of LBTQI+ related content (radio, digital and television). We also decided to custom a pride-inspired logo and to change our usual baseline "Keep it pop" into "Keep it proud"."

Find here the complete program of Pride week on TIPIK (17 to 23 May 2021):
On TIPIK TV :
Tuesday 18/5 at 8:35 pm: Martin Weil: "La Révolution du Genre" – For a long time taboo or caricatured, transidentity is now out in the open, and shakes up many preconceptions. And beyond transidentity, it is the binary model "boy/girl" that is now being questioned. According to a study published last year, 22% of 18-30 year olds consider themselves non-binary, neither totally male nor totally female, and prefer to see gender as a spectrum. Strong testimonies that illustrate how transidentity is still a controversial issue today, in the political debate, in the medical profession, and even in the schoolyard.
Debrief 18/05 at 22:05: Le Debrief – Martin's documentary will be directly followed by a Debrief where two transgender guests under 20 years old will share their testimonies and the difficulties they have encountered. They will also answer live questions from viewers. A psychologist specialised in transition support for young adults will also be present on the show.
Wednesday 19/5 at 22.30: Culture Club – Belgian Pride will take place online on 22 May 2021 and Culture Club will take a look at the artists of our generation who are unabashedly open about identity, sexuality and gender. With Marine, we will analyse how they are helping to change the way our society thinks.
Thursday 20/5 at 8pm: L'Internet Show – Malou invites you to a special Drag Queen show. With beautiful stories, a guest star on the networks, news topics and a plethora of Instagram, Youtube and other phenomena.
Saturday 22/5 at 8 pm: Call Me By Your Name – An intense and moving film starring Timothée Chalamet. With four awards, including the Oscar for Best Adapted Screenplay, "Call Me By Your Name" is the final part of a trilogy directed by Luca Guadagnino on the theme of desire, after "Amore" and "A Bigger Splash". Through the prism of a youthful romance, the film features Armie Hammer and Timothée Chalamet in a moving and heartbreaking love story, to be seen on Saturday 22 May at 8.05 pm on Tipik.
Tuesday 18 to Friday 21 May: DOCU series "À la recherche de nouveaux modèles" – Martin does not fit into the traditional model of a couple: one man + one woman = house + labrador. Manon doesn't want to wait for Prince Charming to make a baby. Nancy is tired of blending in to hide her difference. "In search of new models" is a four-part documentary series that deconstructs society's codes. Exploring their own confinement, the four authors meet people who are pioneers on issues of community, gender, couple and family.
On TIPIK Radio :
On Monday 17 May, on the occasion of the International Day against Homophobia, Transphobia and Biphobia, Marco, Hélo and François will devote a special programme to le Réveil de Tipik (6-9am). On the programme: a representative of Belgian Pride, an editorial dedicated to the occasion, as well as a strong symbolic gesture: the team will raise the rainbow flag on the roof of the RTBF-VRT building. Throughout the week, Tipik en radio will be wearing the colours of Pride. The rainbow flag will decorate the radio studio. A themed decoration to be discovered on Tipik en TV in the morning or at any time on Tipik Vision. In the evening, Ivan will also offer a special programme between 8pm and 11pm with guests, interaction with listeners on subjects related to this day against homophobia and the actions of associations, in particular The Belgian Pride. Throughout the week, the channel's editorial and music will be coloured with the colours of Belgian Pride, its events and news on the LGBTQI+ theme.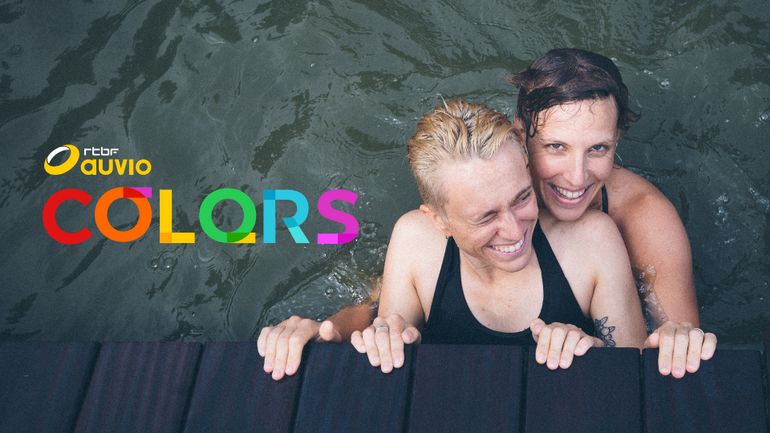 On TIPIK Digital :
Content that is also available digitally with Le Vlog de Béné : On the digital front, the Rainbow City will shine through Béné's next vlog. Vews: highlighting the most successful. Vews content dealing with LGBTQI+ issues Digital content: More surprise content that will give a rainbow of colour to our special week. Auvio and Colors: The hit series "It's a sin", the documentary series "Surrogate mothers", the exclusive documentary "Reggie Yates' Extreme – Russia, gays and persecuted" and the show "Extravagantes", a totally offbeat cabaret show that plunges us into the fascinating world of creatures of the night.