If you've got an appetite for pasta, then Santa Maria – a pasta bar on rue Haute – should definitely be on your wish-list.
I caught up with Julien Dubois for a behind-the-scenes look at this slice of Italian gastronomy in the heart of Brussels.
The origin story
I started by asking Julien why he and his partner Vincent decided to launch a new restaurant in the middle of a global pandemic.
"After renovating this 1930s building, we had plans to rent out the ground floor – that was in early 2020…" explains Julien. "Obviously, that didn't work out, so we had a couple of months of reflection and madness to try and figure out what we could do."
"We're both enthusiasts of transalpine cuisine and flavours, and our expertise is in promoting nightlife events in Brussels. Somewhere out of all of that, the idea for Santa Maria emerged."
"While everything was in lockdown, we began reaching out to all the small producers that we'd made contact with during our time in Italy and Belgium."
"We had a big breakthrough when we were joined by Loretta – one of our best friends and an acclaimed chef. With Loretta on board, we were really able to begin our adventure."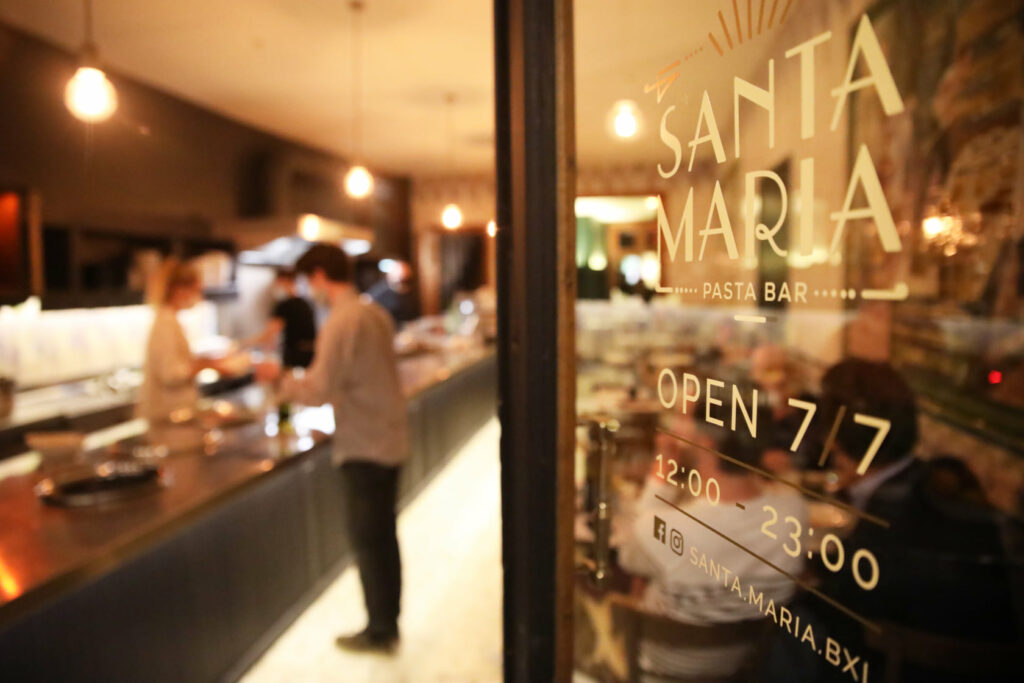 The location
"Santa Maria is situated in the heart of the Marolles district…" points out Julien. "This is the boho neighbourhood of Brussels – full of antique dealers and brocantes."
"Santa Maria is flanked by numerous small Belgian restaurants and pizzerias. We knew that we had to give our restaurant a different identity – one that took into account the origins of myself, Vincent, and Loretta."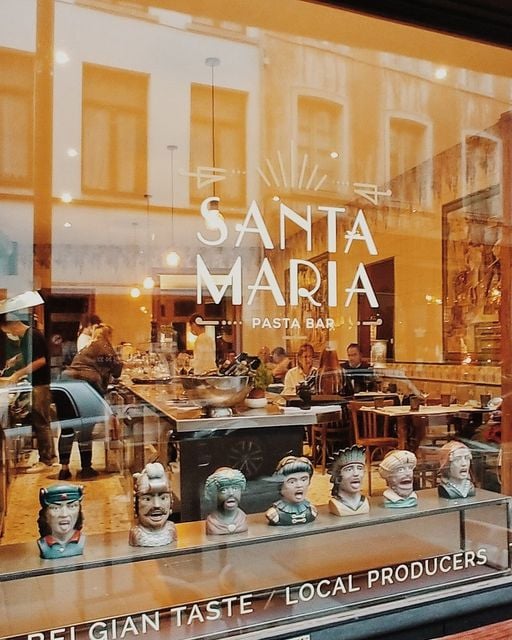 The food
"The concept is simple…" says Julien. "We work with the freshest of products in order to combine the sunshine of authentic Italian cuisine with the generosity of small Belgian producers."
"We do that through a short menu – you have the choice of 2 starters, 6-8 choices of pasta and sauces. and 3 desserts."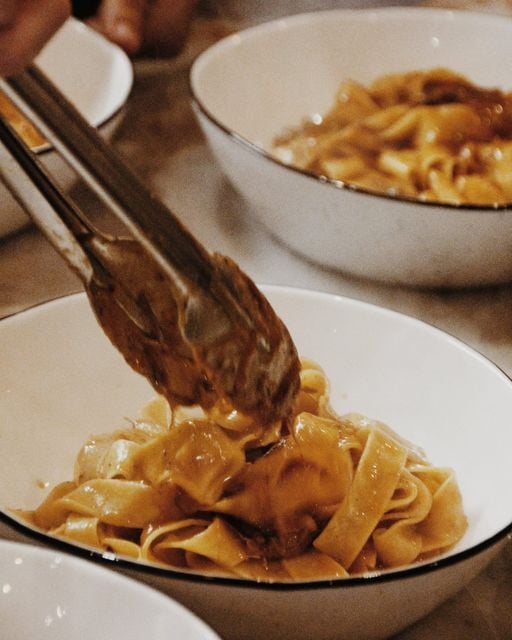 "You're going to want to try our vitello tonnato, and the pappardelle à la ragu. The recipe of the ragu is a jealously guarded family secret – it's shredded duck cooked at a low temperature. It's a real treat."
"We've also carefully chosen a bespoke selection of Italian wines, accompanied by Belgian softs and spirits. Belgium is known for its beers, of course, but we also have local soft-drinks created by Richie, as well as a selection of Belgian spirits."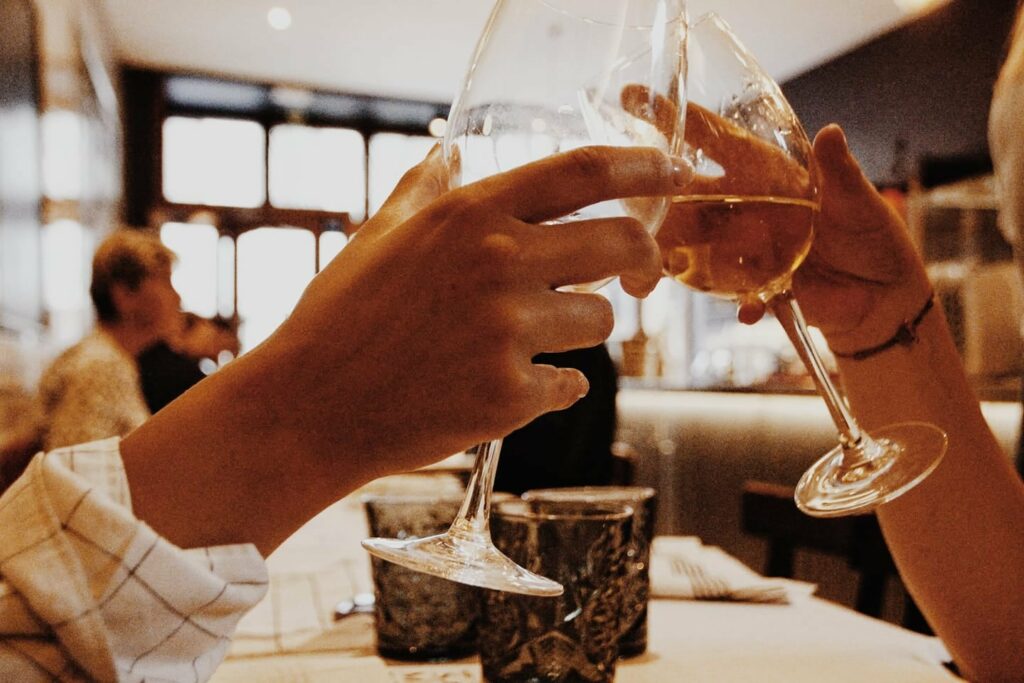 The experience
"We want our guests to love Santa Maria as much as we do…" says Julien, when I ask what he hopes that diners feel on a visit to his restaurant.
"Our team is devilishly friendly, and your plate will be full of freshness and authentic flavours."
Follow Santa Maria on Instagram