LA COMPAGNIE DÉRANGÉE is a Belgian theater company. Young, creative and committed, this company does not hesitate to offer creations that allow us to discover, reflect on or understand the cruel realities of the LGBTQI + community.
Mathilde Collard and Matthieu Simon Picolet trained at the Royal Conservatory of Mons before creating LA COMPAGNIE DÉRANGÉE.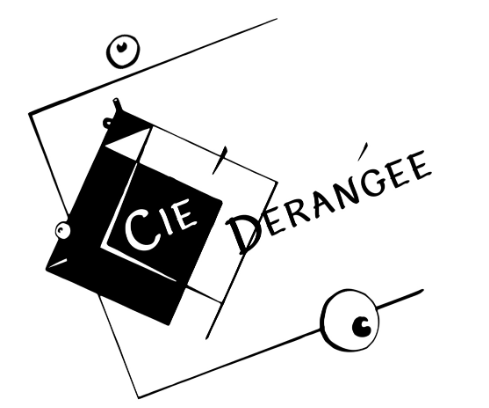 DE LA SOLITUDE DES LUCIOLES is the first show from the company. This play has been created by Matthieu and Mathilde, and staged by Quentin Chevariat.
This is a creation about loneliness in connection with female and male homosexuality. The narrative of the show is based on TV archives, interviews, testimonies, historical, literary and cinematographic research of the LGBTQI + world.
"To seduce each other, fireflies emit light…" explains Mathilde Collard, reflecting on the creation of the show. "Even lost in the midst of other light sources, they exist. Lost in the night, they recognise each other, they come together, their glow allows them to be."
"Fireflies are on the verge of extinction because of light pollution…" continues Mathilde. "Invisible, they blend into the crowd. To be a lesbian, to be gay, is to have a particular characteristic of desire, of love – a characteristic engraved like the light of a firefly in the chest. Sensations arise – what are they? what are their forms when they are experienced in rural areas? How to live your homosexuality in a world where each particularity seems to have to blend in with the crowd? Does homosexuality cause feelings of loneliness? No doubt, in some cases. Probably not, in other cases."
"The show sketches a few gay and lesbian characters to draw the differences between each, so that each, in their own way, addresses their desire…" adds Mathilde. "Throughout the play, the characters sublimate their loneliness in dreams and fantasies, they cross with ardour the obstacles linked to rejection – they make a strength of their particularity. Like fireflies, they seek to find each other thanks to their light."
At the end of the show, the audience is invited to discuss the show with the cast. This is a precious moment which allows those who have stopped to watch to speak, to hear their questions, their testimonies perhaps, their impressions above all.
Run to applaud DE LA SOLITUDE DES LUCIOLES on October 26 in Mons and very soon in Brussels as part of the TELS QUELS festival which is celebrating its 40th this year.