Wherever you are in the world, Halloween can be a pretty fun time of the year. Beyond being a great excuse to eat a load of candy, there's fancy dress to be worn, and normally there's some kick-ass parties.
Why is Halloween like a queer Christmas?
As queer kids, growing up we've generally had to hide a lot of ourselves – repressing our emotions and often our creativity. Halloween has always been that time of year when we've been encouraged to let our freak flag fly.
All bets are off when it comes to Halloween – you can dress up however you want, you can be whoever you want. A lot of drag queens will tell you that they started their drag careers on Halloween – it's a unique chance to try new things.
Halloween is also a holiday that celebrates being with your friends and your queer family. It's a night for partying and staying out late, there's no expectation of having to sit down for a polite dinner, or hold it together while presents are opened.
Halloween is all about getting a bit loose, and letting go.
What makes a good Halloween costume for queer people?
Heading out to a Halloween party generally involves a lot of thought and effort in the costume department.
Having some fun with dressing up and getting into character is always worth investing some time in – even if it's just for the likes from your Insta followers.
Technically, your costume should be a bit spooky, but there's no denying that you're also going to want it to be a bit sexy, if not down-right slutty.
Halloween is a fancy-dress challenge where less is definitely more.
How to celebrate Halloween in Brussels?
While the traditions surrounding Halloween have mostly been imported from the United States, Brussels is definitely a city that knows how to embrace its spooky side.
Here's some options to consider when planning your Halloween festivities.
Throw a house party
Remember house parties? Having friends over, turning the music up, and getting a bit loose? Halloween is the perfect time of year – whether you're hosting the house party or heading to a friend's place.
Fancy dress is essential for a Halloween house party. Go crazy with the decorations, and make sure the punch has a kick.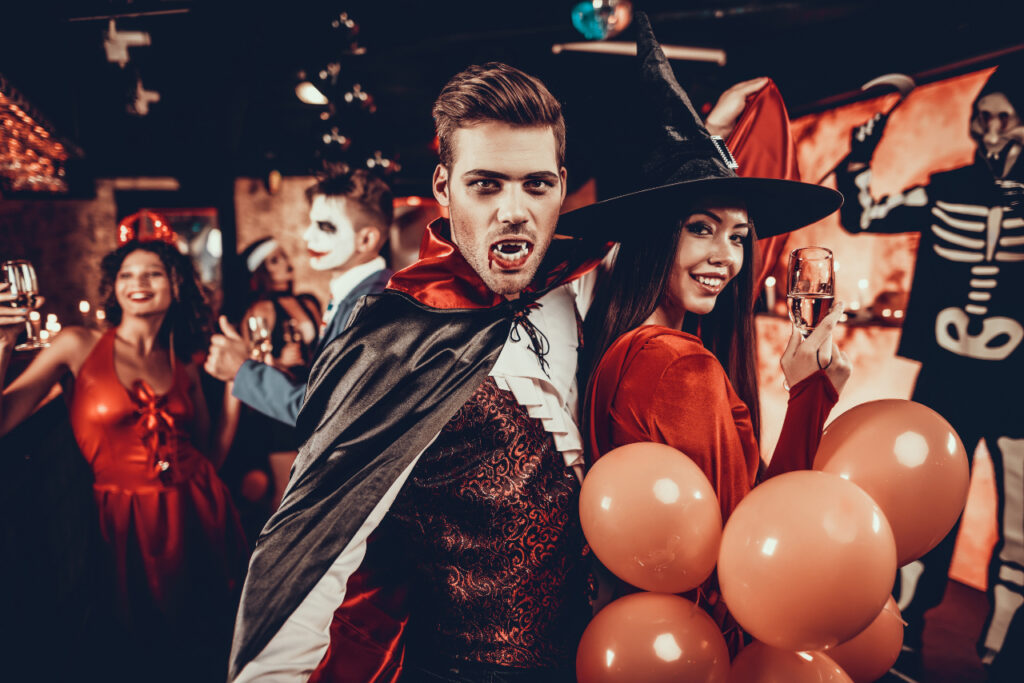 Explore a cemetery
On 31 October, you can take a guided tour of Laeken cemetery – at night!
Dress up and get ready to meet some ghosts and ghouls.
Find out more information about the Laeken cemetery tours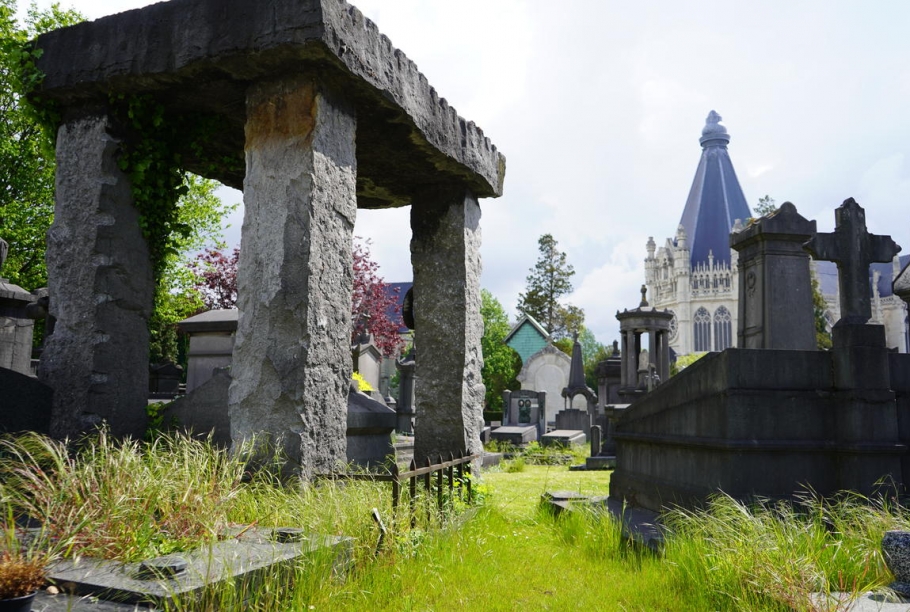 Enter a parallel universe
Get kooky at the Musée d'Art Fantastique.
This is a surreal collection of the bizarre – a celebration of mythological transformations.
Find out more about the museum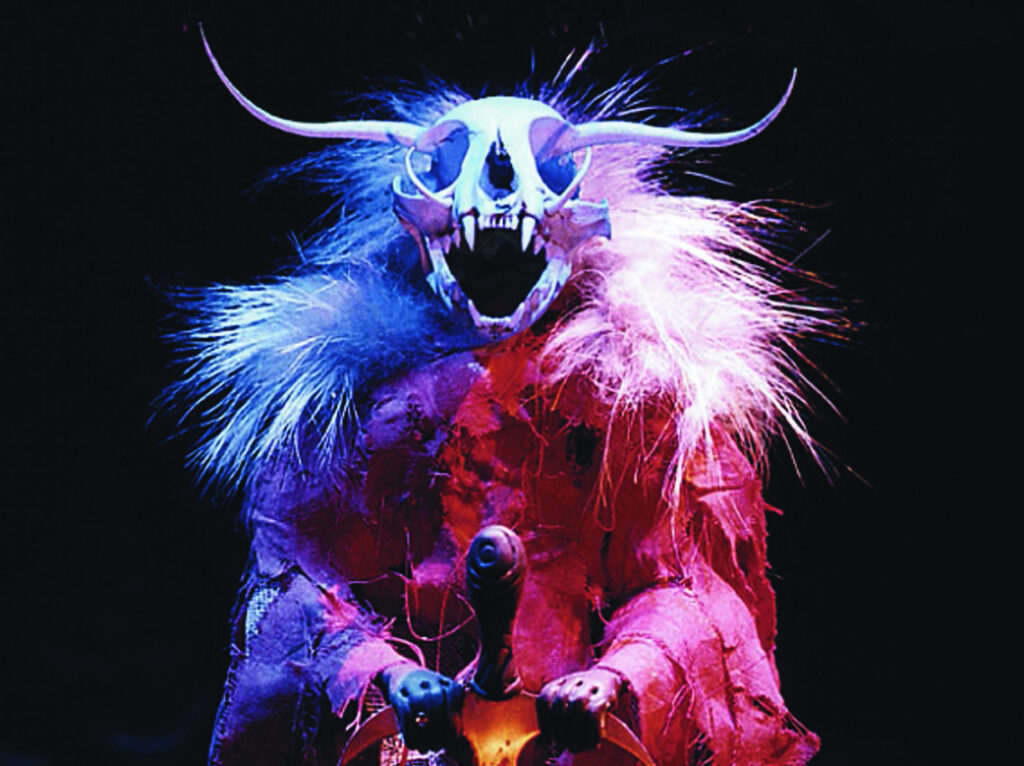 Embark on an urban adventure
Escape Brussels organises outdoor city games – the perfect activity for a group of friends.
Perfect for Halloween is the game Rise Of The Dead – are you ready to tackle some zombies?
Find out more about Escape Brussels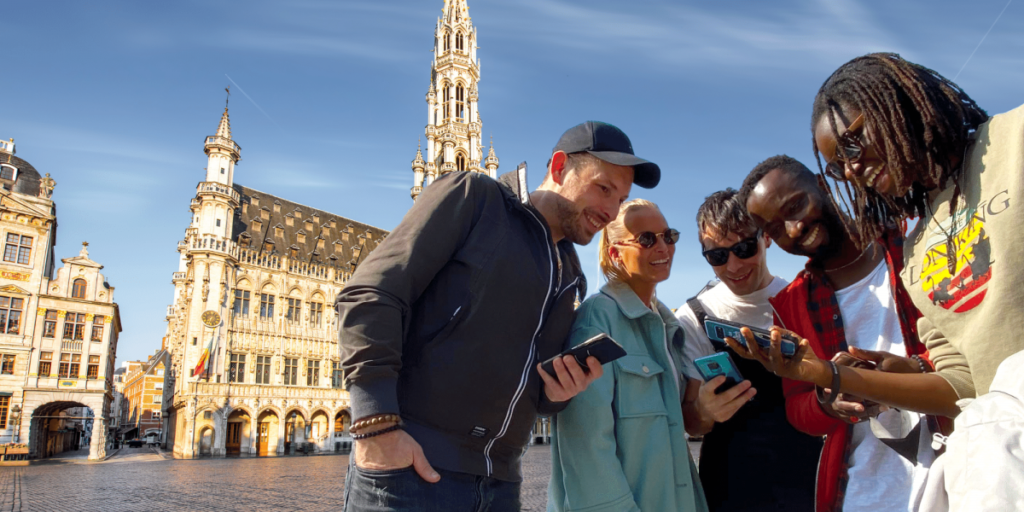 Hit the dance floor hard
If you've been missing getting sweaty on a dance-floor then Halloween is the time to hit it hard.
La Demence is back, and their Halloween parties have always been major.
This year is the 32nd anniversary of La Demence, and you can celebrate with three nights of parties.
Let's dance and drink until we can't dance or drink any more!
Find out more about La Demence