Brussels is definitely getting into the spirit of Christmas, with Winter Wonders activities popping up across the city.
Here's a quick overview on where to find your festive fun.
Grand Place
In the Grand Place, you'll find the city's Christmas tree. This year's tree is a Spruce – it's 18 metres tall and is 50 years old, which is the end of its natural life cycle. After Christmas, the tree will be recycled – for example, last year's tree was used to make trophies for the BXL Tour. The decorations on the tree this year embody the theme of travel – the decorations include 300 ornaments and 1.3 km of fairy lights.
Also in the Grand Place, you'll be able to see the light sculpture: Harmonices Stellaris. The sculpture lights up every 15 minutes, between 5-10 PM each evening. The sculpture has been inspired by Plato's geometries, and invites us to reflect and contemplate the universe.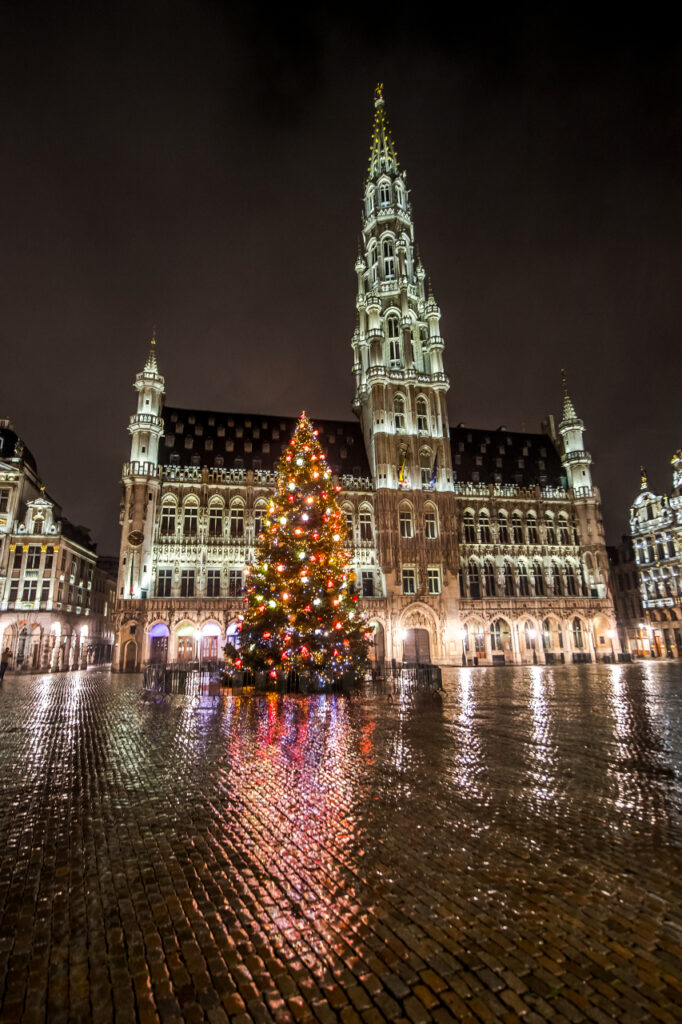 La place de la Monnaie
La place de la Monnaie is where you'll find an après-ski village – bringing winter sports to the heart of Brussels with artificial sledging slopes, 'high-altitude' bar-restaurant, converted ski lift pods creating cosy corners, takeaway food, plus all the sweet treats.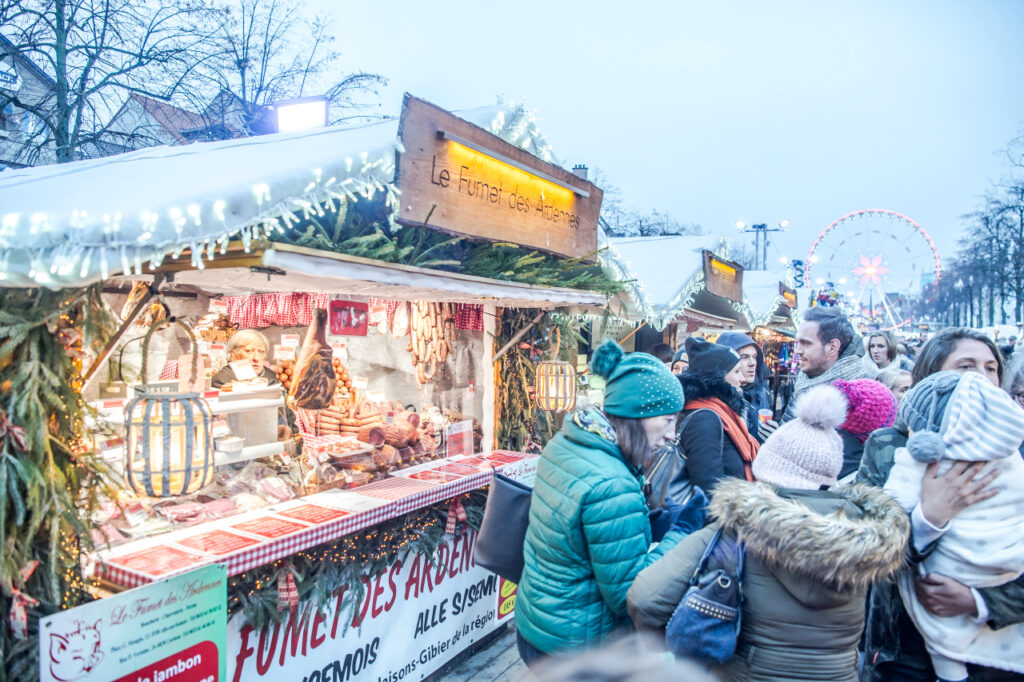 Place de Brouckère
Place de Brouckère is where you'll find the city's ice-rink.
The whole area has been pedestrianised, and there's a winter village of stalls of food and drink to keep you warm while skating.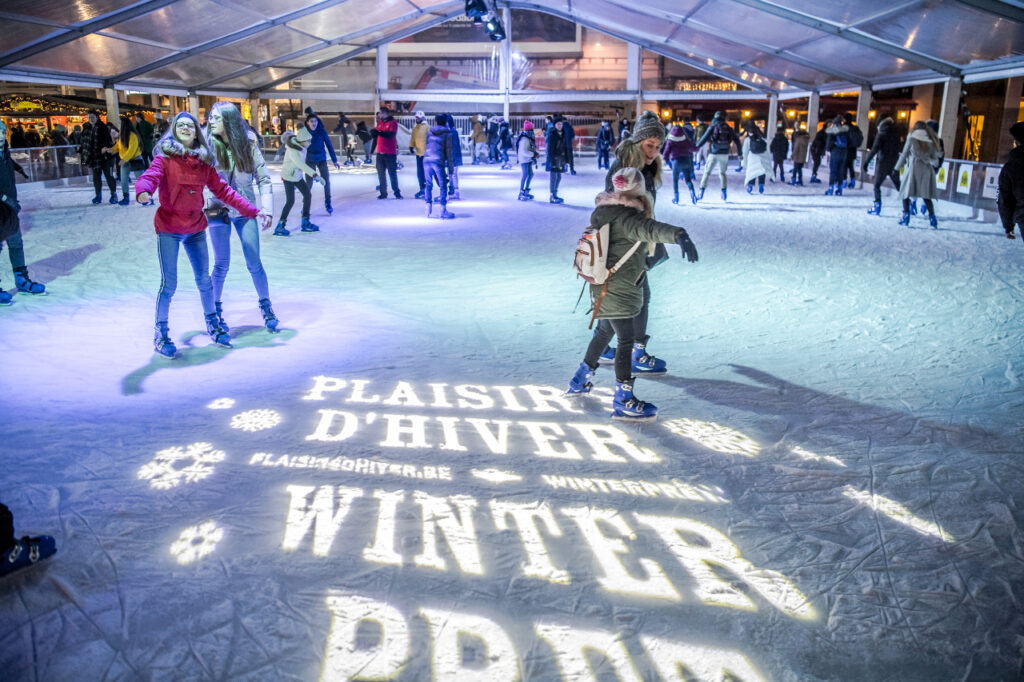 The Black Tower
Located behind St Catherine's Church, the Black Tower hosts a popular Christmas village.
This year, the Black Tower's Christmas village turns its attention to Quebec – serving up the full range of maple-syrup flavoured treats.
There's also a stage that hosts choral performances throughout the season.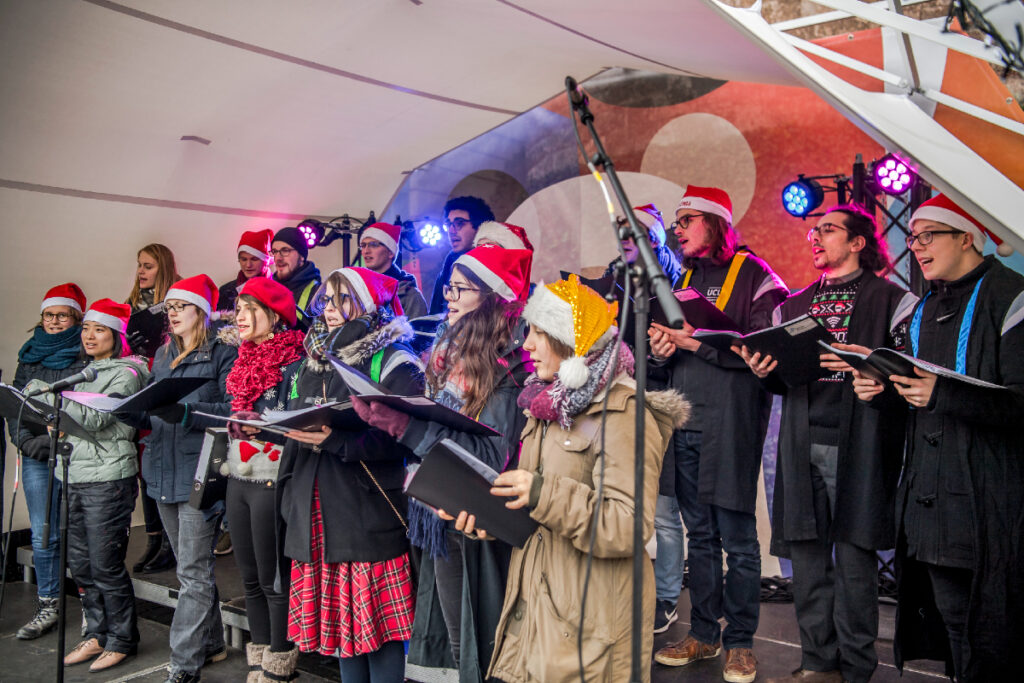 Pavilion Stella
If you want to sample some Belgian beer while getting into the festive spirit, then Pavilion Stella at Vismet promises a warm welcome.