While no one can be sure what 2022 holds in store for us, we can probably all agree that we're ready to say goodbye to 2021 and move forward.
But how are you marking the occasion?
We've got the champagne on ice – let's take a look at some of the options for New Year's Eve in Brussels.
Restrictions and logistics
There's not going to be any special relaxation for NYE on the current range of restrictions – that means that the hospitality sector in Brussels will close at 11 pm on 31 December. Restrictions on indoor events and controls on outdoor events also remain in place.
Private indoor gatherings are also prohibited in Brussels.
Also, the weather doesn't look like it's going to be brilliant – relatively mild, but likely to be raining.
One piece of good news is that the city's bus, tram, and metro services will all be free on 31 December, so that's helpful if you need to get around town.
Option 1
Turn your home into a house party. Sure, you might not be able to invite any friends over, but you can still break out the disco lights, decorate your bedroom, and dance around.
If you're lucky, you might have a few housemates that you can rope into your festivities. But even if it's just you on your lonesome, a few sparklers and a bottle of fizz can make any night feel a bit special.
Option 2
Get digital. Sure, we're all pretty over talking to each other on Zoom or whatever, but you could make the effort to connect with your friends online and celebrate the new year together.
Take it in turns choosing the tunes, get everyone making a festive cocktail, or maybe turn it into a naked party. Get creative – the options are limitless.
Option 3
Stream in the good times. Having to navigate New Year's Eve restrictions isn't something that we're alone in having to deal with. Most cities around the world have had to adapt to an online version of a night out.
Check out the social media of some of your favourite club promoters and nightlife stars – there's bound to be a range of DJ sets or performances or non-stop dance-fests that you can tune into and get down to.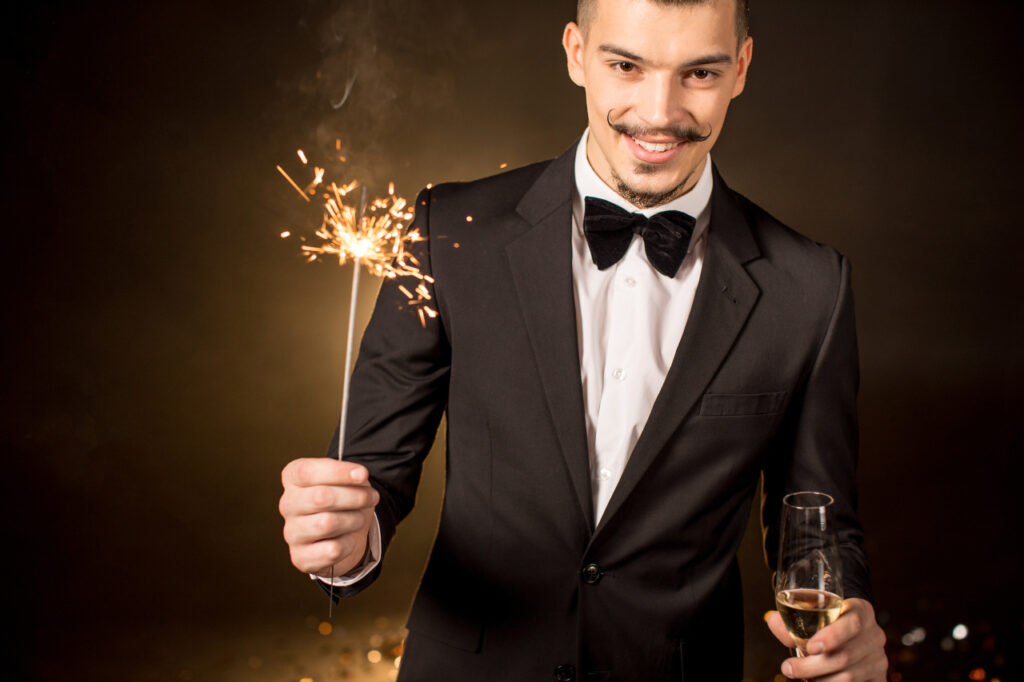 Are you making any New Year's Resolutions?
While setting some goals for yourself is never a bad idea, committing to aspirational resolutions – in the current context – feels a bit futile.
We're all doing our best to survive in a fairly tumultuous world.
I think it was Nietzsche who said: "Well what you wanna do, isn't necessarily what you're gonna do."
My plan is to give 2022 a few months to settle in, then we can revisit the question of resolutions.