The latest exhibition to be presented by Stammbar showcases the work of Steven Guermeur.
Steven Guermeur is a renowned visual artist known for his graphic style that explores LGBTQIA+ themes.
The exhibition will run 23-24 April.
Find out more about the exhibition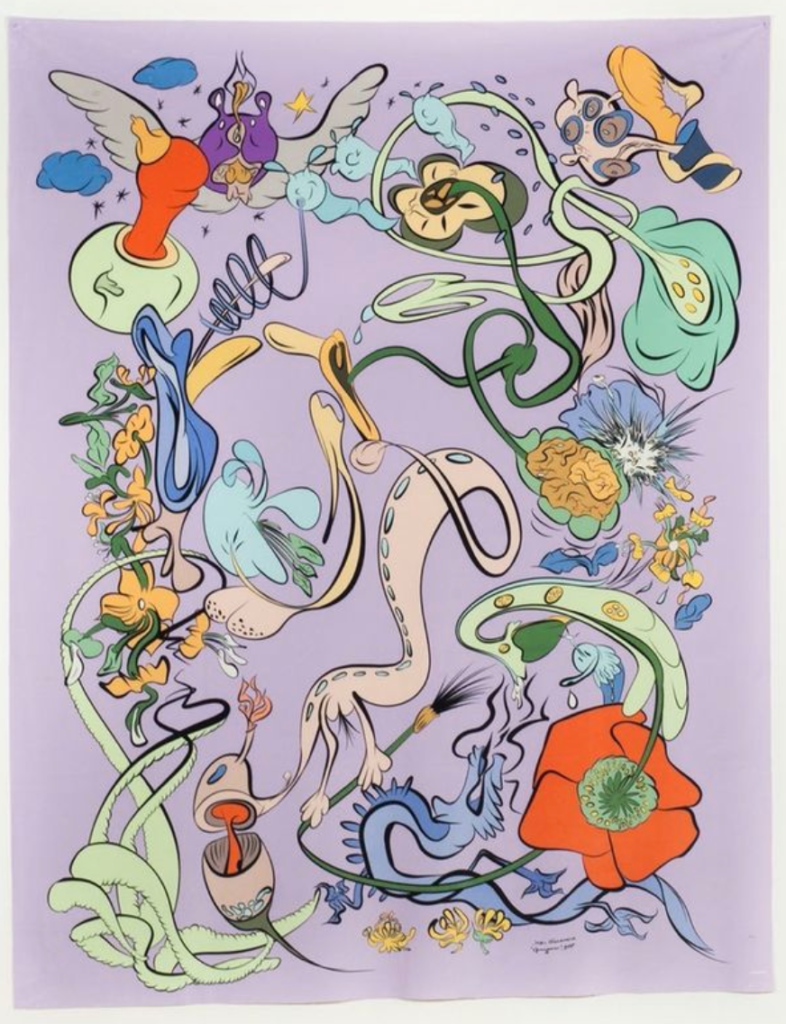 Where cruising is more than just body language
The art of cruising is alive and well at Stammbar – a cruise bar that's also a surprisingly social space, and a key part of the nightlife of Brussels since it was established in 2013.
I caught up with Fred Da Soghe – the man behind the men of Stammbar – for a behind-the-scenes look at a venue that showcases some of our proudest queer traditions.
How has Stammbar evolved over the years?
I opened the Stamm after leaving the Duquesnoy – another cruising bar that was well-known in Brussels.
I wanted to create a venue where the cruising aspect would be less prominent than the bar – making it more of a social experience. We've continued to build on that through exhibitions and music.
Combining cruising with every other aspect of our community – such as culture, music, and charity – seems to be something that people really connect with.
That has created some challenges over the years – such as our support for Trans people, which is very important to us – but the Stamm is a place that is constantly changing. We learn from our community.
What sort of people do you find at Stammbar?
It's mostly men, obviously, but there's not really a defined clientele.
The Stamm is a place without pretension. Whoever you are and wherever you're from, you're welcome here.
It's unusual to have a cruise bar that also specialises in cocktails?
Cocktails are quite new for us! The Covid-19 crisis forced us to question how our business worked – social-distancing restrictions meant that we couldn't offer cruising, and our space made it difficult for us to arrange tables.
I worked in collaboration with Jungle Bar, and that gave me the inspiration to create a terrace area. It helped that Place Fontainas has just been renovated – making our exterior space more appealing.
The result was a relaxed terrace with a certain elegance. In that context, it made sense for us to offer cocktails.
Our cocktail menu has been built around a number of signature drinks. It all started with a simple Manhattan, that I wasn't happy with. I found an article about the Manhattan that Audrey Saunders developed at the Pegu club in New York. I tried it, and I immediately thought that this was what I wanted to offer to our customers.
The Little Italy is probably my favourite cocktail, but our Kraken Espresso is very popular – it's a gourmet espresso martini with more character.
Music is an integral part of the Stammbar experience. What style of music best helps create the good sexual energy you need in a cruise bar?
There's no right or wrong music, it's all about the moment. Music can help to transform a customer's mood and help to enhance the sensuality and the sexual tension.
We feature talented DJs who really understand this. They'll play a set of six or seven hours and really help to shape the energy of the bar and create hyper-sexual moments.
What do the months ahead hold for Stammbar?
Like everyone else, we're waiting for a relaxation in restrictions so that we can fully bring our venue back to life.
Our terrace has enabled us to make cigars part of the Stammbar experience – it's an ideal link between our fetish fantasies and the social aspect of the bar.
We've also introduced Trans Terrace events. It's really important to us that we continue to demonstrate that Trans people have a place at our place.
During the Jacqueries festival in September, we're presenting an exhibition that fits with our image. It's an opportunity for us to open our doors to the curious and to show them a glimpse of our universe.
When we're allowed to fully reopen, we'll be celebrating being able to bring people back together, and getting back to the business of cruising.
What do you want people to feel when they visit the Stammbar?
The freedom to be who you are – not to be ashamed of your body, your personality, or anything that makes you different.
Feeling good about yourself makes you shine and reveals your beauty to people. If people feel that way, I'm happy.
Dive into the world of Stammbar