We're big fans of Madame Moustache – this is a queer venue that delivers the kind of nights that take you in unexpected directions.
So, what's on offer this weekend?
This is the second edition of Queer Queer Moustache. There's going to be kick-ass music and a live show.
You're going to want to dress up for this – put some pimped-up glamour into your Friday night.
Line-up
KING BAXTER: The alter ego of Baxter is not human, they come from other times, from another galaxy. Ghost, alien, wizard or cyborg, King Baxter is their inside voice. A transgenre entity who possesses them from the first step s/he puts on stage. They play on stage with Maxime Pichon, an electronic mate who's following them everywhere. They both released a second album last July, it's called REVENGE.
NABIL COMME DES GARCON & JHAYA 007: Voguing specialists.
JHAYA 007: Jhaya Caupenne is a passionate Afroqueer and non-binary person /performer from Brussels. Exploring different styles of dance – hip-hop, krump and afro, but above all voguing. This dance comes from the Ballroom scene created in the 1960s in New York by drag queens and trans-black and Latin people.
NABIL GARCON: Nabil Garçon, AKA Nabil Touzine, is a 23 year old Riffian-Belgian performer/artist based in Brussels. In late 2016, he discovered ballroom through a close friend, which, in turn, also brought him to his family, the Legendary House of Comme des Garçons. His main category is BQ Realness, but he's not scared of dabbling in Performance or MC'ing either.
Find out more about Queer Queer Moustache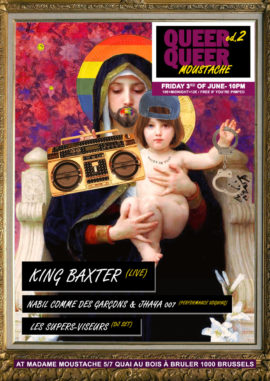 Saturday night – Marvy in Vice City
Marvy is bringing the music from Paris, with a great mix of all things Electronic House with a bit of Hip-Hop, Soul, and Funk.
Marvy made a name for himself with his residency at the Social Club in Paris, as well as gigs at Nouveau Casino with the Booty Call Crew.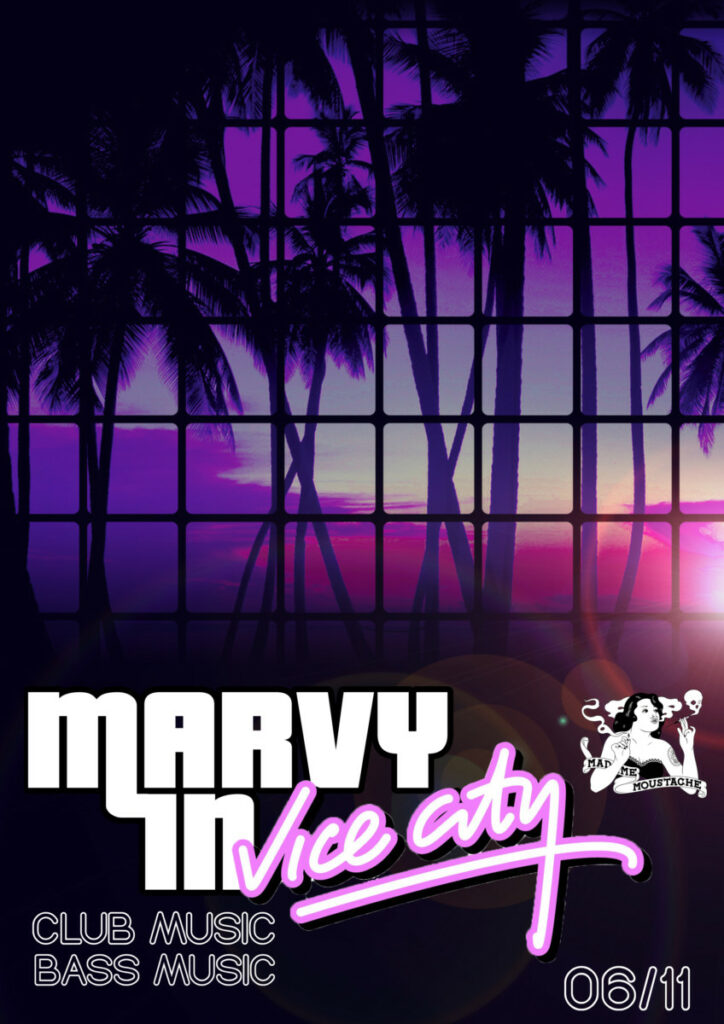 What's the vibe at Madame Moustache?
If you haven't been to Madame Moustache before, and you're wondering what sort of vibe you can expect to find, we're going to go with Eclectic.
There's a great mix of people, and the energy is upbeat and fun. Different event and parties bring in different crowds, but this is the kind of venue where no one is too pretentious and everyone is there to have a great time.
Here's some photos to give you a bit of the flavour.