In TANZ!, Maurane Mazars gives us the story of young Uli.
Uli is 19 and is studying modern dance in a prestigious school in Germany. The story is set in the late 1950s.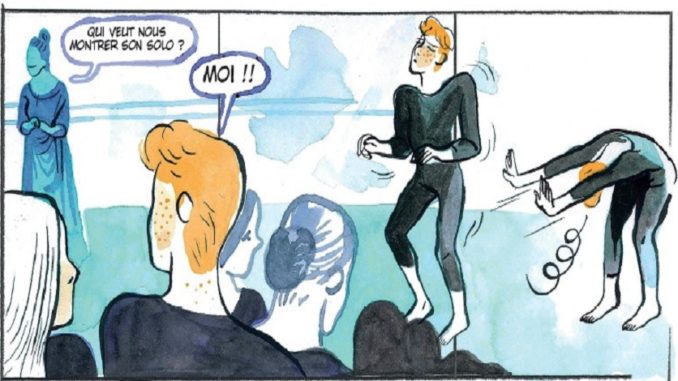 While Uli swears by Fred Astaire and Gene Kelly, his classmates tease him for his love of musicals. According to them, musicals have no artistic merit.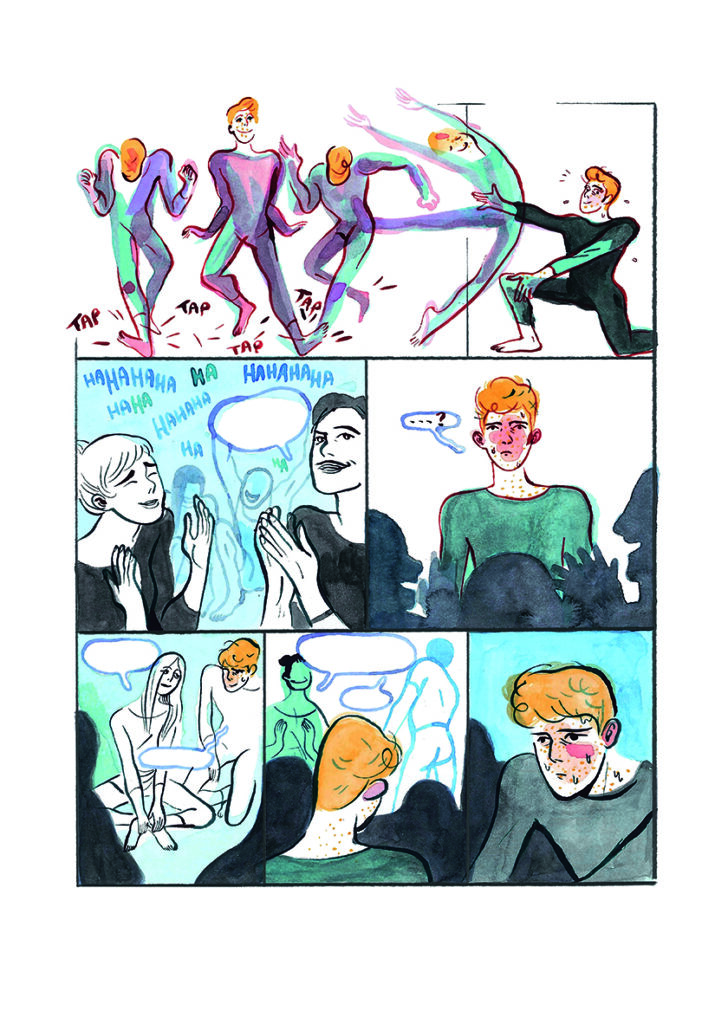 One day, in Berlin, Uli meets a young American dancer – Anthony. Anthony has already danced in musicals, and encourages Uli to try his luck in the United States.
Uli decides to take Anthony's advice and moves to New York – a move that totally transforms Uli's life and opens up a whole new world.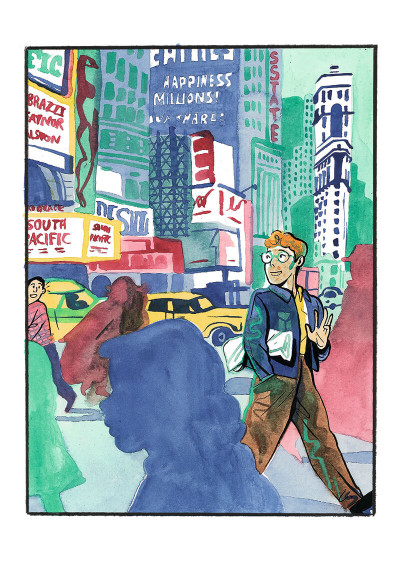 Who is Maurane Mazars?
Maurane Mazars was born in Toulon.
After studying in Paris, she moved to Geneva where she studied illustration and comics at the Haute École d'Art et de Design.
Mazars' first comic strip, Acouphènes, received the Töpffer Prize for young comics in 2015.
TANZ! is available from bookstores and online