Belgium's museums are one of the country's most important cultural assets. There's a huge range of museums, housing extraordinary collections.
One of the challenges that museums face is finding ways to share the richness of their collections with the communities that they serve. The sheer volume of history and art and knowledge quickly becomes overwhelming for even the most enthusiastic among us.
Technology is an obvious solution. We're all very comfortable with using technology such as our phones to interact with information and experiences, but many museums have struggled to navigate the complicated task of transforming their physical collection into an engaging digital experience.
Necessity breeds innovation, and Behind The Museum is a project designed to bridge that gap.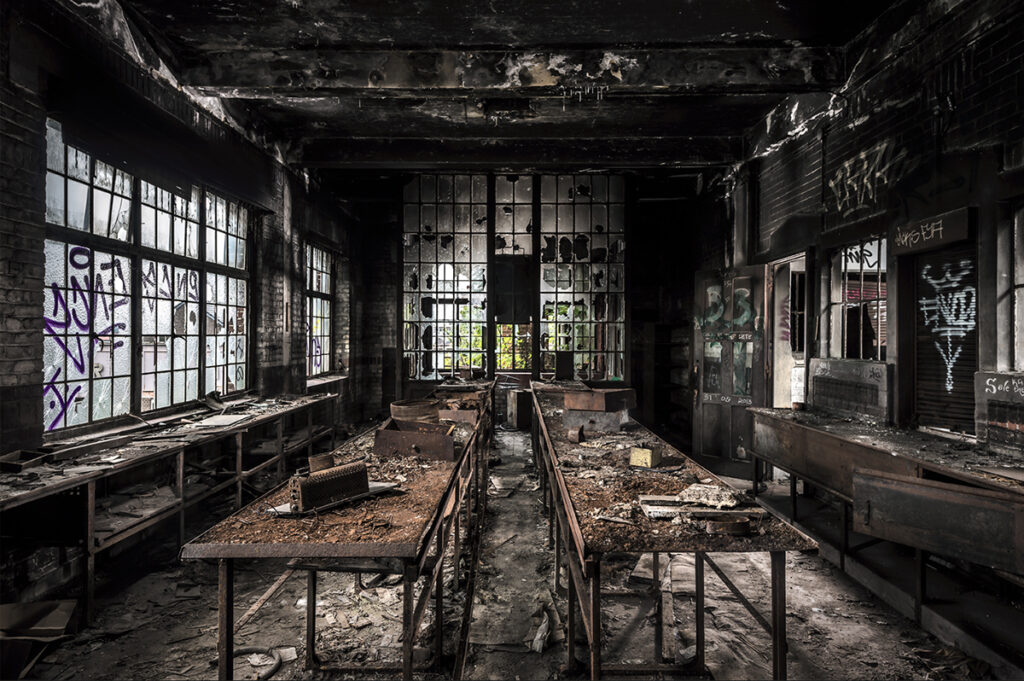 What is Behind The Museum?
The objective of Behind The Museum is to help Belgium's museums promote their collections to potential visitors – people who live locally, as well as international audiences.
14 museums are working on the project.
Museums are new to technology – almost every aspect of a museum's operation relies on some form of digital functionality – but using technology to make a collection more accessible has proven a challenge.
One of the biggest barriers to making collections accessible through technology is a lack of resources. Finding the investment required for the infrastructure and expertise is often beyond the budgets available.
Behind The Museum enables the collaboration required to maximise the available resources and share knowledge and experience across the museum sector.
"We were initially focused on the 'invisible' aspects of a museum – people are very interested in things that they can't see…" explains Clément Lalot – director of Musées et Société en Wallonie. "Access was also an important focus – ensuring access for older people and people living with disabilities. Virtual tours isn't a new thing, but the collaboration between museums using the same platform was a big step. Different kinds of museums can support each other with a broader digital strategy."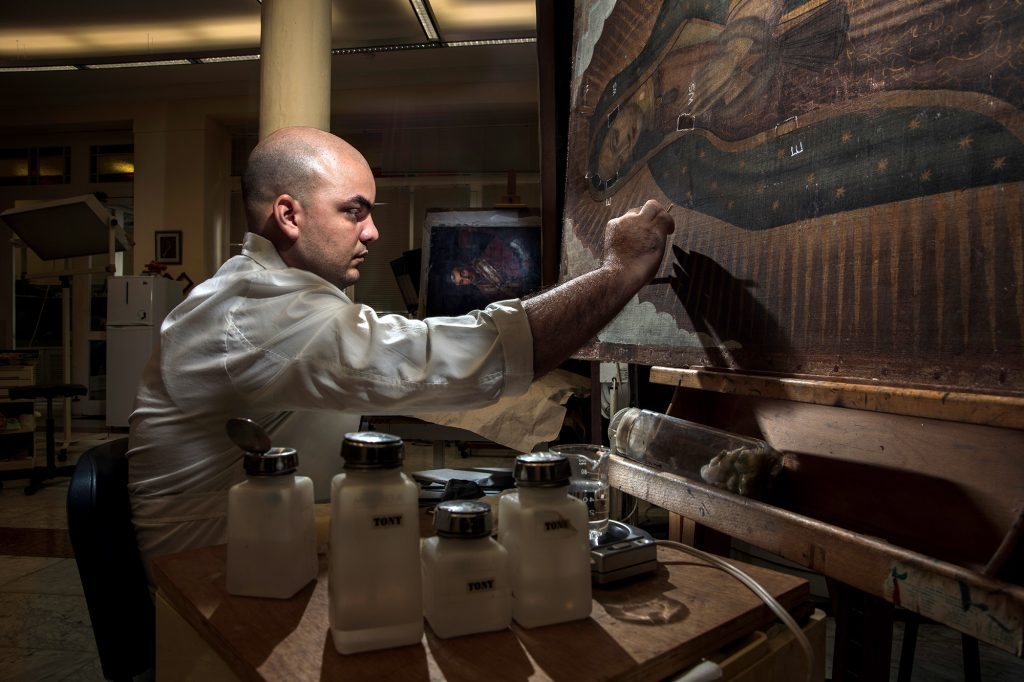 How does Behind The Museum make collections more accessible?
Virtual tours
The project digitises and models in 3D various spaces within museums. For example, international temporary exhibitions can be documented and showcased, meaning that their value continues beyond the end of the exhibition itself.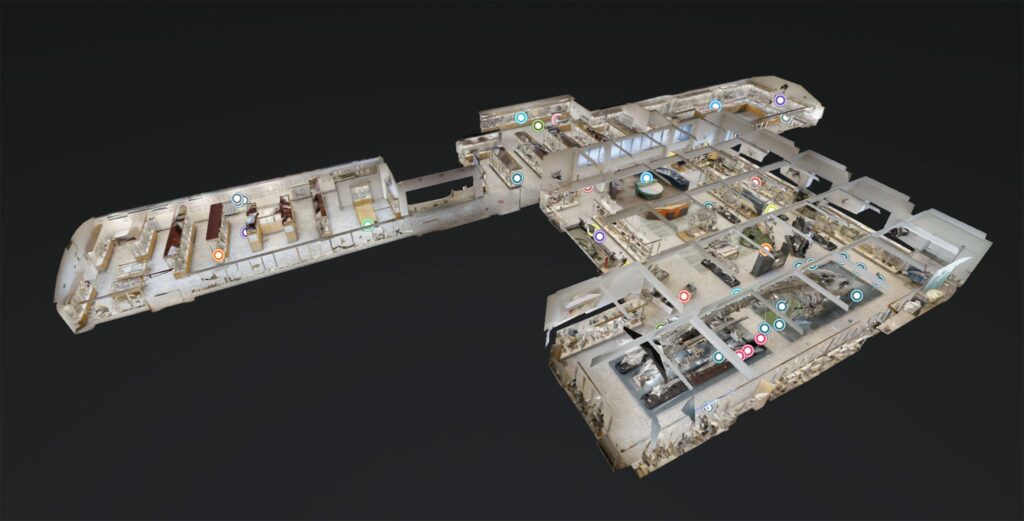 Additional content
Virtual tours of a museum or an exhibition can be enhanced through the creation of additional content – content that can be delivered across interactive platforms.
Compelling photographs
Photographing items within a museum's collection not only helps to document and record what's available to be showcased, but also creates storytelling opportunities.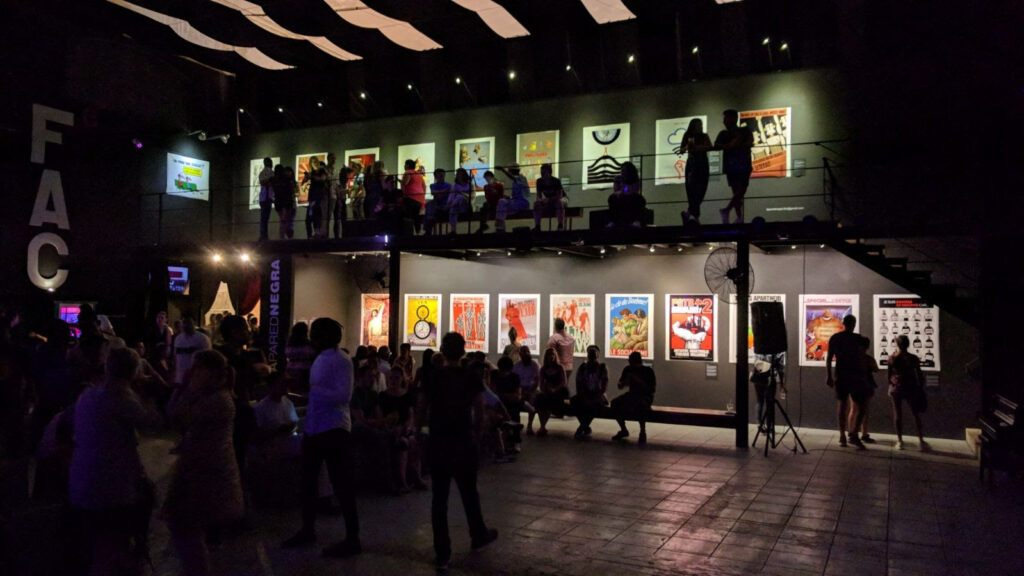 The future of museums
Having a range of digital storytelling and virtual tour tools available is a key part of ensuring that our museums continue to play an important role in our cultural life.
Behind The Museum has helped to accelerate the technology transition required as we all continue to adapt to the changing world around us.
Find out more about Behind The Museum