We've long been a fan of the sexed-up collage creations of artist JPMDR, so being able to wear the art as a t-shirt is the kind of trend-alert we can get excited about.
The collection is called T.Art, and is grouped into two capsules – Riviera and Tom.
The Riviera designs could be worn by anyone, anywhere. The designs featured on the Tom range have a bit of a sexier edge – perfect for drinking with the boys.
The collection is a limited series – each design has been printed 25 times, across three sizes. Each t-shirt is numbered – the ultimate collector's item.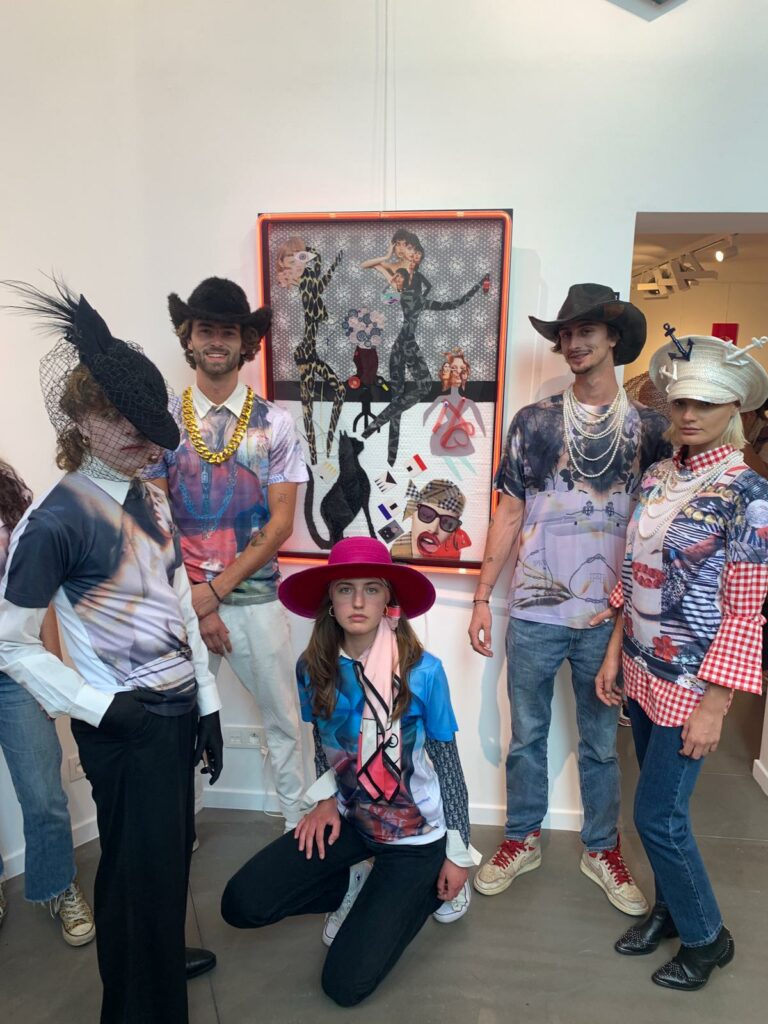 I caught up with JPMDR for a behind-the-scenes look at the collection.
You've translated your collages onto clothing before – what was the creative process that led to this T.Art collection?
I first created clothing for an exhibition at Brussels University – it was t-shirt presented under vacuum with various objects like flowers, words, and small toys. The idea wasn't to wear the t shirt.
This time, I wanted to make a real collection.
I started with the collage, then modified it – for instance, by adding transparent images or pearls or diamonds of various colours. I then take photos of all that.
The process for each collage varies a lot. For example, I bought some big pearl necklaces from a friend and I used those in a collage – the pearls became flowers or dancers. My own photos from my travels are often a starting point. I modify photos by cutting them up or adding things such as neon accents, or just something that has caught my eye.
Mixing up the process keeps it interesting and fun for me.
It's a two-part collection – Riviera and Tom. Why did you decide to divide the collection in this way?
That's just the way that I saw it. It could have been one collection, but I felt it was appropriate to divide it in two.
I thought the Riviera collection was more for the seaside and more colourful.
My inspiration for Tom was more winter-minded and more for an inside atmosphere.
What are some of the creative influences that you're drawing on as inspiration for these collages?
I don't really know. Maybe famous painters like Matisse, Picasso, and Redouté – especially with the use of the pearls.
Sometimes, I take inspiration from literature – writers such as Tolstoy or Moravia. They help to construct a story in my head – that helps to make sense of the artwork, at least for me.
This collection is a limited series, is there life for these collages beyond the t-shirts?
Possibly. I might use the designs to create shorts or cycling vests.
What do you hope that people feel when wearing your T.Art t-shirts?
I hope they like what they're wearing and that they like how they look. The t-shirts are also comfortable to wear.
I'm currently preparing an exhibition – I'm working with Nick Kuskin, an American photographer. The title of the exhibition is Look At Me. For me, wearing my t-shirts says Look At Me.
All photos by Elvis Pompilio