In The Mood For Love is Jaouad Alloul's new project. An exhibition on gender, sexuality, intimacy, consent & love between men. In The Mood For Love is the new queer event that you just cannot miss. From Dec 2d until Jan 2d at Huis Van De Mens, discover the art, events and workshops around 6 themes. Artists and guests include Senne Misplon, Fullmano, Tsarbaby, Jacky Kadillac and Saskia van den Boom among others. Organized by Sjamaan Media, all profits will go to social organizations for male and transgender sex workers such as Boysproject & Alias.
Jaouad , your involvment and dedication to the Belgian queer community is clear : You are one of the founders of the Pride of color, we saw you on stage for Colours of the rainbow, defending queer point of views on television. Your are singing, acting, directing, dancing. How is it important for you to put your art at the service of queer rights ?
It is all connected for me. I feel very blessed that my complex identity gives me the experience to touch certain topics. With getting older, I feel my voice becomes more rooted and confident. As an artist I can explore the freedom to express myself and at the same time touch matters that mean a lot to me.
Now you are presenting your new project "In the mood for love", an expo on gender, sexuality, intimacy, consent & love between men. "In the mood for love" is art, workshops & events. Can you explain us how the idea to bring all this together came to you ?
In my life I have met a lot of sex workers. I could identify with their struggle and I could see that these people were just doing a job, often forced into. I recognized a lot of patterns that I, as a gay man, also have around my sexuality. So I started thinking: 'how can I support sex workers?' Organize a fundraiser. Of course I wouldn't be Jaouad if I didn't create something more universal, something wider that touches these matters. So I curated 6 artists who will expose their work. All from a different point of view concerning gender, sexuality, intimacy, consent & love between men. We will also have workshops and lectures. Every event will be closed with some music. I want to raise awareness for sex workers because they are also part of our LGBT family. Last but not least I want to invite people to explore their sexuality because sex is fun and a vital part of a happy life.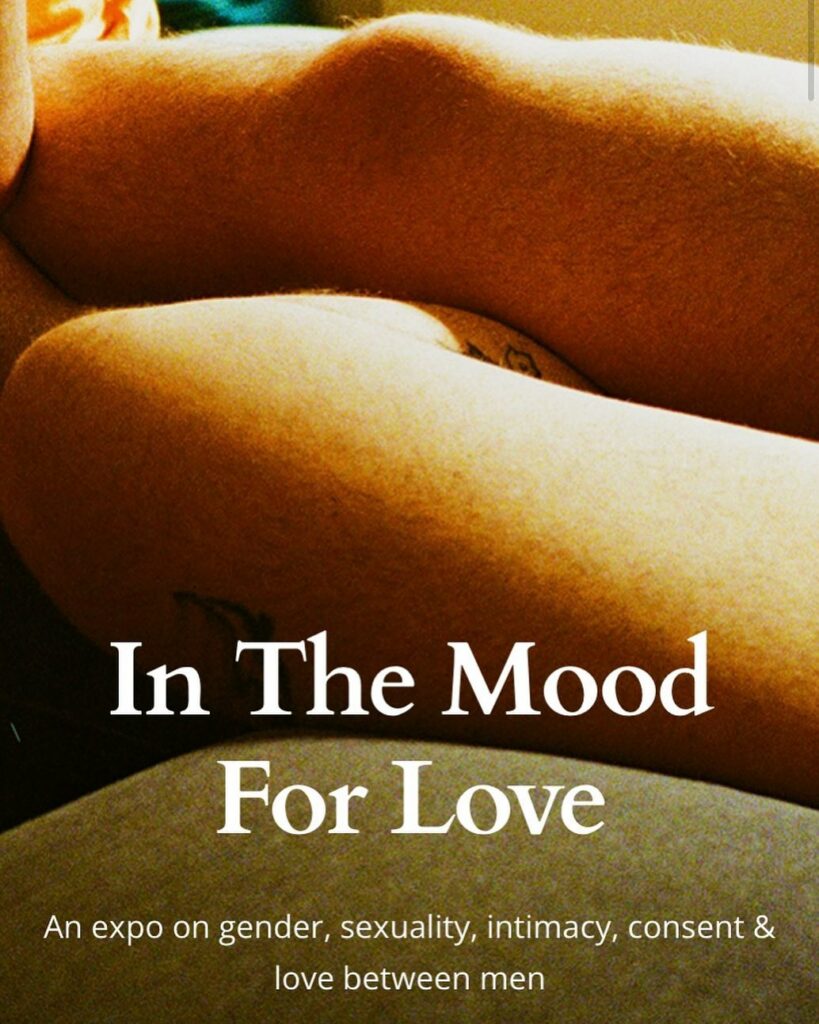 "In the mood for love" will be articulated around 6 themes. What are they and will they be present in each aspect of the project ?
The expo will be a house of love where you can learn, explore, play and talk to others about sexuality, gender, love & so many things that are all connected. In mainstream media we often have a hard representation of what masculinity is. Even in gay porn it is always very hard. I wanted to show that intimacy is as important (of course I like some good hard sex but if we can't cuddle after, then why are we connecting in the first place). In the mood for love will be a safe(r) place where everyone, but especially gay men, can come and talk about their experiences. The mold of how we as men should behave, act and be is very toxic. In the mood for love wants to show other aspects that are fun and never ending. Sexuality is key to life: the more balanced you are, the more fun you will have.
Who are the main collaborators to the project ? How did you proceed to select who you wanted to work with ?
The main collaborator is Huis van de Mens Brussel. We have been working with each other for quite some years now. It is very satisfying as an artist to get absolute freedom to create. The artists, speakers & music performances were all selected based on the theme of love between men. There are also some straight allies like "Studio Stoutpoep" but it is very important that we keep inviting each other because at the end of the day we are all humans trying to live our best life.
All profits will go to social organizations for male and transgender sex workers through Boysproject Antwerp & Alias Brussels. Can you tell us a bit more about this collaboration ?
Boysproject asked me to be godmother of the project which I immediately said yes to, but I also told them that I want to do more than just being pretty on a picture. That's why 2 years later the expo is here and of course with moving to Brussels I felt the need to have a Brussels organization as well. We met Manuszko, who works at Alias Brussels, on a night out. That is no coincidence, so I am very happy with having 2 organizations we are about to support.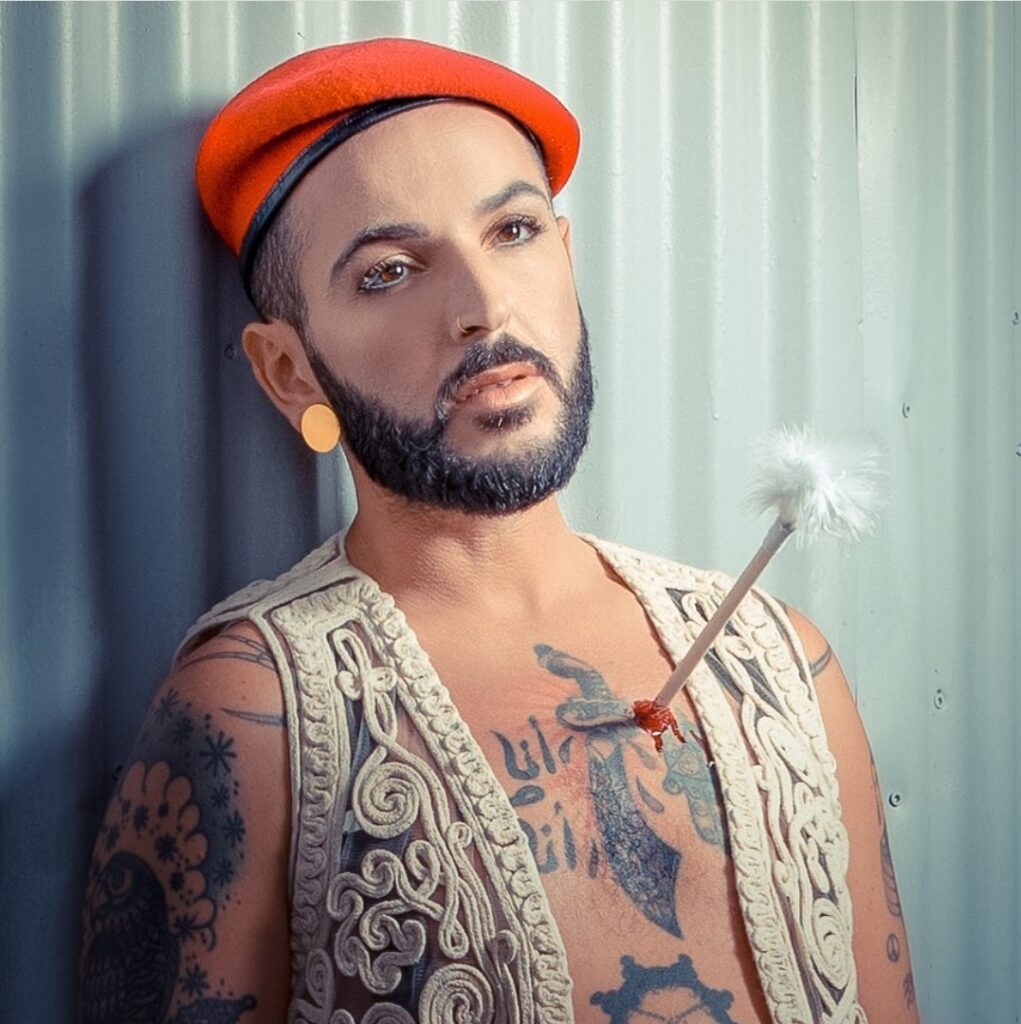 And at the same time you are releasing your new single : "I think I'm in love". How do you feel about it ?
It always feels scary to release and at the same time I take a lot of pride out of it. Another steppingstone, another way of sharing how I feel. 2022 will be a year full of music, I want to show people different sides of me.
Pictures credits : Tale of Men / Tale of Men Magazine