Originally from Rome, Marco Torrice is a dancer, teacher and choreographer who is now based in Brussels.
I caught up with Marco to talk dance, dating, and the power of discovering yourself.
Beyond the technical aspects, what did you learn about yourself through your dance training?
I was always dancing as a child – my body could get me more attention than my words as I was dyslexic and also had a stutter. Growing up, dance was my way of taking up space, of making space for myself.
When I started training at college – I was 23 by then – it all got a bit more conscious. In the art of movement and dance I could immerse myself in an existential space, I could create my own imaginary world.
For me, dance became a form of unconscious therapy – I could take the bad things from my life and transform them into something else in the dance studio. That was really powerful.
How does dance help us connect with other people?
For me, dance is more than just a performative tool – it's a social practice. What I mean by that is that we can have dinner with people or we can dance with people – dance is a tool that enables social interaction.
In that context, dance has similarities with language – you can give meaning to things through dance. Dance helps us build bridges between each other. Dance is a tool that can help us to connect different communities.
If we're unable to communicate effectively through verbal language, we can still make a rich connection through dance. Dance can help to blur any cultural barriers. We don't need immigration papers to go to another universe through dance.
How does dance connect to dating and sex?
I have conflicting feelings about this. On one hand, it's definitely one of the elements that attracts me to someone – along with things such as smell, voice, and appearance. But if they don't dance well, that doesn't necessarily mean that I'm not going to be attracted to them.
Having a sense of rhythm is definitely a good thing. Having sex is like dancing – you're finding a way for the rhythm of these two people to merge together.
I remember dating before we had hook-up apps. Generally, the first time that I would meet a guy was on the dance-floor of a club. Things are different now.
What do you hope that people feel when they dance?
I just hope that people feel something when they dance – anything, as long as they feel something.
Dance has the power to enable us to let go of friction in our lives – to overcome that feeling that we're a bit stuck.
We need to connect more through dance. We need to dance more.
Follow Marco Torrice on Instagram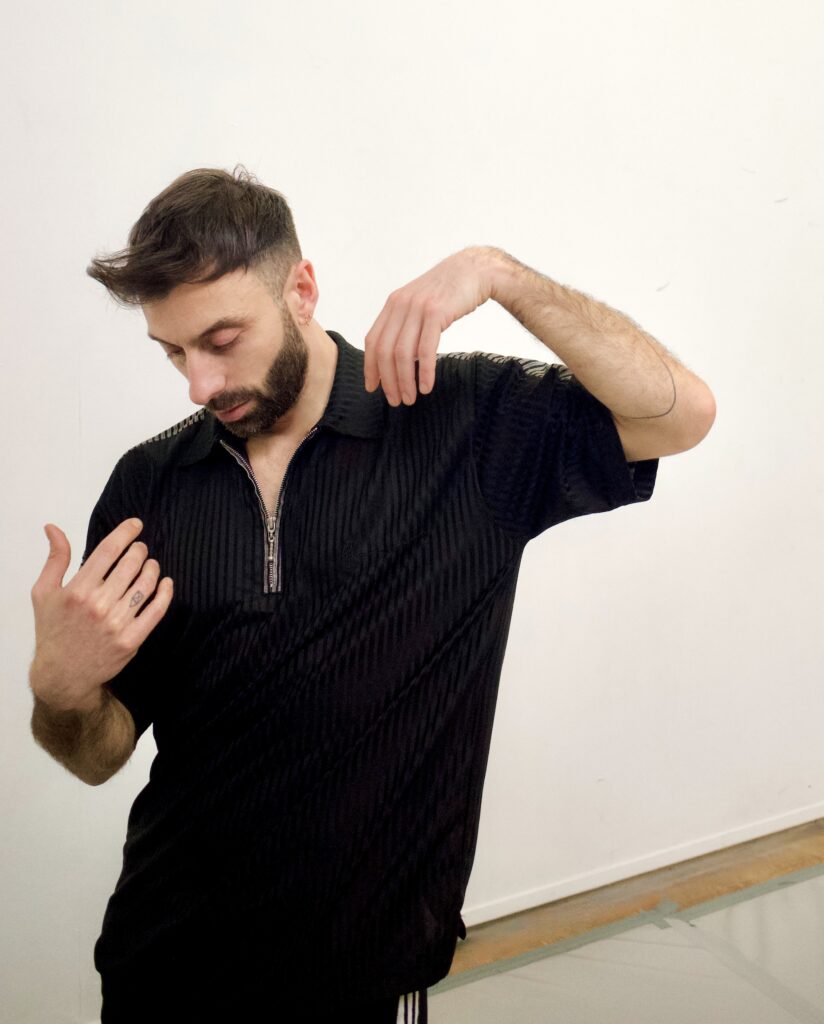 Marco Torrice photographed by Mounir Daoud