Looking for a queer concert in Brussels ? Desire Marea is coming to Botanique's Witloof Bar on June 10th. This is the occasion to rediscover their latest single "Tavern Kween" live. 
KwaZulu-Natal born multi-disciplinary artist Desire Marea, born Buyani Duma, has cemented themselves as a creative force to be reckoned with. After touring the world extensively with FAKA, a South African queer performance collective they co-founded with Fela Gucci, Desire has embarked on an individual sonic journey rooted in their own healing.
Debut single "You Think I'm Horny" dropped in 2019, and was followed by Desire's eponymous debut album, which came out January 2020 via Izimakade Records and saw wider release in 2021 via celebrated label Mute.
2021 also brought with it "Nezmimakade", a significant high profile full band theater show, which called at rewire Festival in The Hauge and the historical Volksbühne Theater in Berlin.
Marea's performance journey began at the prestigious National School of the Arts in Johannesburg, where Desire majored in Performing Arts. Whilst there, they accumulated experience as a working child actor, with their biggest role being in the 2009 adaptation of JM Coetzee's Nobel Prize winning novel Disgrace in which Desire starred as Pollux alongside John Malkovich. Thereafter, they pursued higher learning at the Vega School, from which they obtained their Bachelor's Degree in Visual Communication. This was followed by a successful career in advertising that saw them winning various industry awards as a copywriter at South Africa's top ad agency.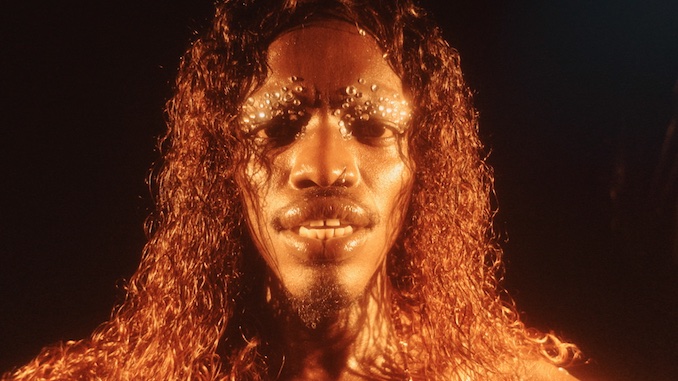 Simultaneously, they pursued their career as a performance artist in FAKA who, since inception in 2015, have performed at prestigious international music festivals such as CTM Festival (Germany), MELT! (Germany), Roskilde (Denmark), Ceremonia Festival (2019), Sonar Festival (Barcelona), Dark Mofo (Australia), amongst others. They have created special compositions in collaboration with American fashion brand Telfar that were staged at the Serpentine Pavilion (London) and New York Fashion Week respectively. The duo were included in the 2019 Vogue World 100 and DAZED 100 lists, however their most notable accolade was their historical moment when Italian fashion house Versace commissioned FAKA's music to soundtrack their Spring Summer 2019 Menswear fashion show.
With all their creative endeavours, Desire wishes to further contribute to the progression of Black Queer Art, while further growing their practice as a creative healer.