Written by Louie Van Nieuwenborgh
Meet JEPP, Brussels' rising electro-pop powerhouse.
Hi Jasper! During your teenage years, you were the lead singer of Bandits. Now, 10 years later, you're working on your solo project JEPP. What are the main differences between those two?
During the Bandits era, I was a young teenager. The four other band members and I got to know each other at guitar school, and soon we turned into a tight-knit group. It was an ideal project to develop ourselves musically – we had our own rehearsal room where we played and wrote pop-rock songs. I still remember our excitement to go on tour together across Flanders, that was wonderful.
Now, 10 years later, I feel much more confident about my identity as a solo artist. I have learned a lot from the Bandits period, both artistically and personally. After studying music at KASK and an Erasmus exchange in Zürich, I felt ready to come up with my solo project: JEPP.
The freedom that comes with this is both exciting and frightening, as the 'final go' mostly depends on me. Fortunately, I surround myself with inspiring people and I know what I stand for as an artist.
My music with JEPP has more electro-pop and soul influences, something that is quite different from Bandits. Also visual ideas, whether that's a single cover or music video, are closer to who I have become as a person.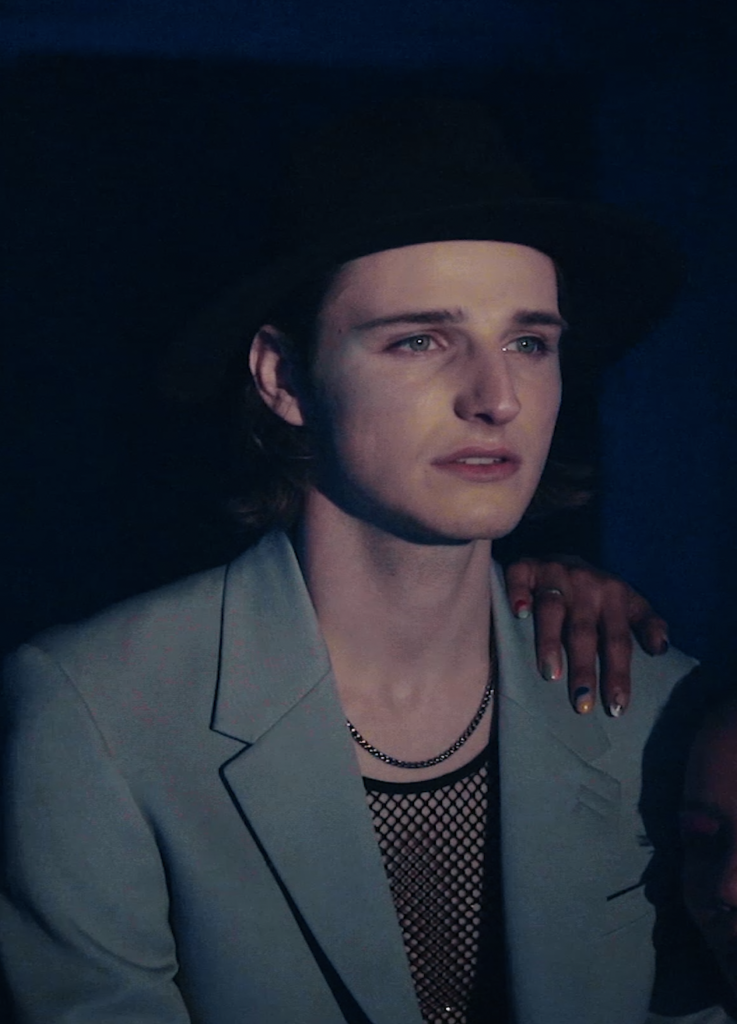 In 2021, you released a single called Black, which is about expressing your own identity. How important is it for you as a queer artist to include a deeper message into your music?
Very important! But as strange as it may sound, I don't think about including a broad message when I'm writing a song. The lyrics always come from my heart, and – just like everyone else – I also go through personal struggles.
The song 'Black' is about finding my own identity as a queer person, without holding up a façade. I feel good in my own skin: I wear what I want, I have a healthy gay relationship and I am lucky enough to be busy with my musical career. If I hadn't pushed myself to do my own thing, this song wouldn't be here.
It is also very rewarding when people say they recognise themselves in 'Black', and that can be interpreted in different ways – from coming out of the closet to finding your identity.
I want to keep writing songs this way – always from the heart, but with a message that can be interpreted by anyone across the world.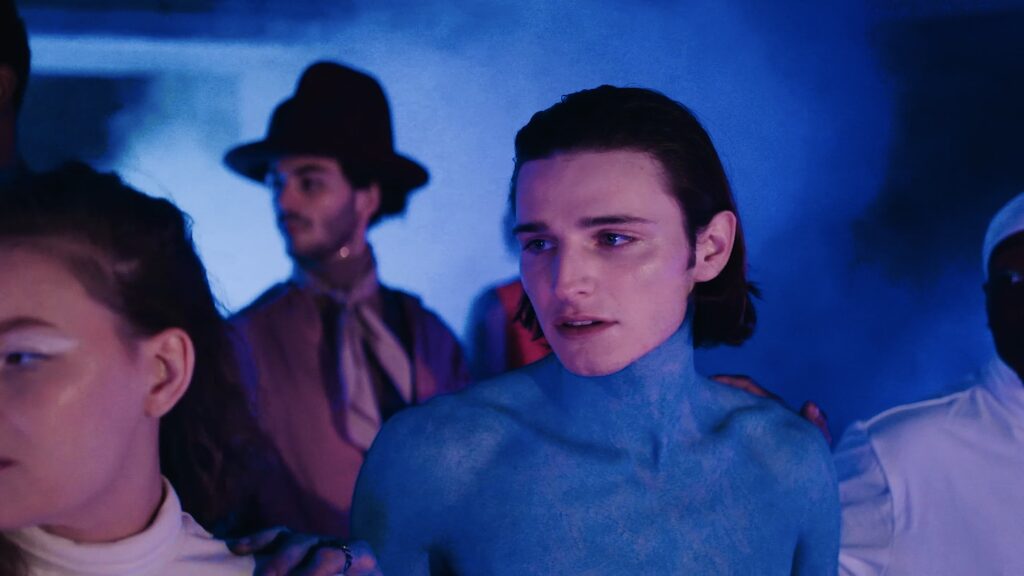 How would you explain your usual songwriting process to a total music newbie?
Usually it starts from an idea, and this can be basically anything. Whether it's a piece of text, an audio snippet, a particular subject or chord progression – I never start writing without an idea in mind.
Then, I pick up an instrument and write a melody and text at the same time. Afterwards, the sound comes in, and it's up to me and the producer to make the song come to life.
I try as often as possible to already give the demo a clear sound, so that the producer knows which direction I want to go with the song.
Sometimes a song gets 'ping-ponged' so many times that the final version no longer resembles the original one at all – but this is what makes the creative process so interesting.
As a queer artist, you're easily seen as a figurehead for the LGBTQ community. How do you deal with this as a young person, does it entail challenges for you?
Sometimes I wish I knew more about my sexuality when I was still part of Bandits, then I could have given music a deeper message already. Luckily, there are a lot more LGBTQ artists now than when I was a teenager, and I'm very happy about that.
Personally, I consider it a great honour to be an LGBTQ figurehead, although I don't make music for that reason. I find that society often pushes you in a direction that is not necessarily your own will. That is why I try to convey a message to do your own thing in life. I'm incredibly happy to have a platform to inspire people, and I want to use that as much as possible.
I also think that LGBTQ topics often appear in the news in a bad way, such as gay bashing or our community's rights being taken away in certain countries. I want to see my sexual orientation as a blessing – being different should allow me to be free.
On the other hand, queer artists still too often deal with discrimination when sharing their work with a broad audience. Artists such as Lil Nas X or Christine and the Queens pull it off successfully, was it hard for you to come out as a queer artist?
As a gay person, I only started to develop my identity properly when I turned 21. When I was part of Bandits, I often spoke like a politician in interviews, because I was much more insecure and didn't want to show my true colours.
This is a recurring pattern with many queer artists – it takes longer for them to develop their identity, because they don't fit in with the norm. Sam Smith, for example, only came out as non-binary after a few years of fame, and therefore became a lot more confident as an artist.
As a public figure, you have to feel good about yourself in order to perform well on stage. I think that's important with JEPP too – the puzzle pieces have to fit. That's why I took it slowly to find a management team. The symbiosis is very important, I need people around me who fully understand JEPP.
You released three singles during the pandemic: What about us, Treat me right, and Black. How did you tackle this?
When I wrote the songs, I was mainly in a creative flow and I didn't think too much about the release. The pandemic also gave me a certain peace of mind – I had time to properly prepare the way I'd put them out.
Everything happened in a very hands-on way by me – from uploading on streaming services, writing press releases, and being in touch with different media. There was no budget available, but luckily I could rely on a lot of creative collaborations and a great response from my audience. And now, I'm more eager than ever to perform my songs in front of a live audience!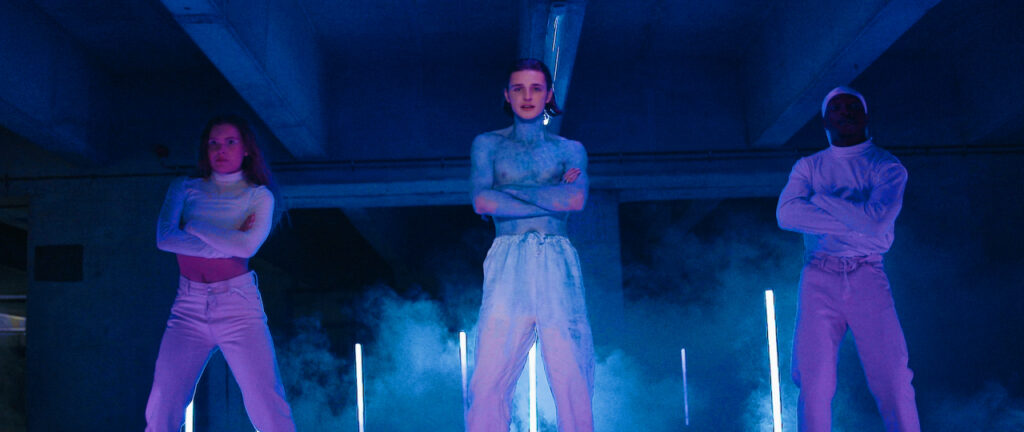 Who are your favourite queer artists?
As a child and teenager, I was crazy about Prince and Michael Jackson. Their expressiveness, choreo and fashion looks are so inspiring! I am not a trained dancer, but I'd like to add more performance elements to my shows.
I want my shows to be a total experience – while writing songs, I already think about visual elements, and vice versa.
I also edited the music video for 'Black' myself, so I'd rather call myself a versatile artist than just a musician.
How does living in Brussels contribute to your artistry?
Brussels is an incredibly diverse and inspiring city, I have a buzzing social life and I have a great relationship here. I grew up in Mechelen, studied and lived in Ghent, went to Zurich for a period and moved to Brussels afterwards.
I have always loved the places where I lived, but I feel like each city has its proper period and time. Although I love to visit Mechelen or Ghent to see friends and family, I feel like Brussels is the place where I belong now. I also get so many creative impulses living here.
If JEPP ever goes international, I'd be honoured to promote our beloved metropolis of Brussels.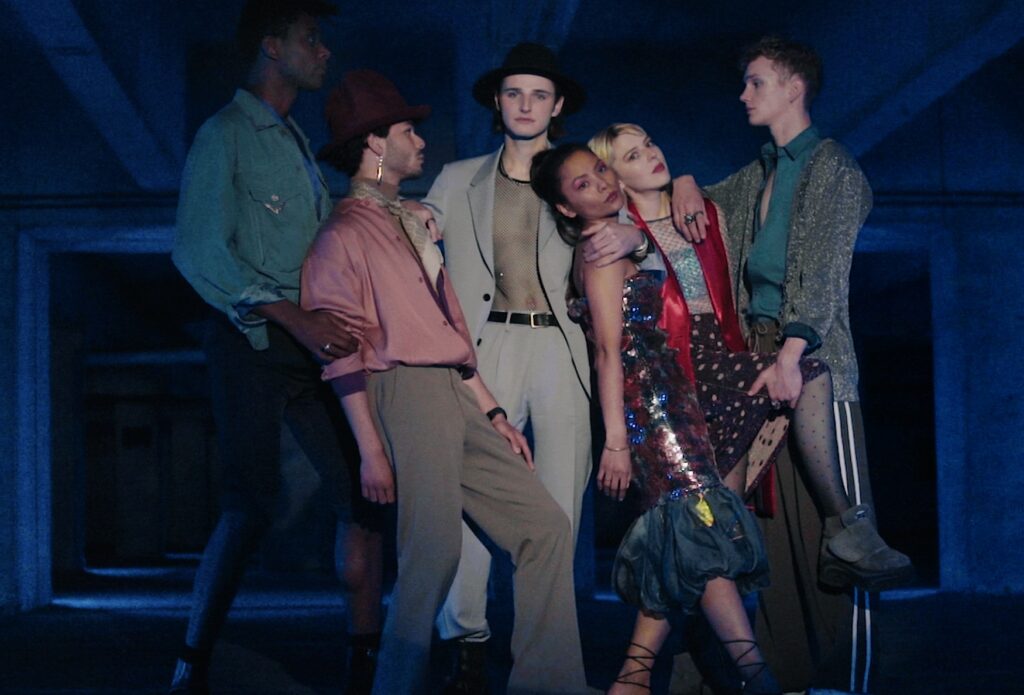 What are your favourite queer hotspots in Brussels?
Brussels has so much to offer! I mostly go to places where I feel a good vibe. The city has also gotten a lot more queer hotspots during the past years.
For after work drinks, I often go to La Fontainas, and later I'd hop over to La Gendarme or The Agenda.
For an evening full of entertainment, I'd suggest Cabaret Mademoiselle or Chez Maman. And if you're down for a good techno party you shouldn't miss out on the party Gay haze, especially during summer in open air, Catclub or in C12 or Fuse.
I also go a lot to Antwerp and there I love the new club, Capital.
Now that we're heading towards a post-pandemic world, what are your future plans for JEPP?
I'm currently working on new songs in the studio again. A lot of my friends are French and so is my boyfriend, so I don't rule out writing and performing in French too. Seeing that my life is full of English, Dutch and French, I want to discover making the combination of languages in music too.
Ultimately, I want to put out an EP, which I also find much more interesting from an art perspective. I'd be able to put a red thread in it, both visually and musically.
Soon, I'll be performing at Celebration of Life, and I also have a lot of summer gigs coming up.
There are so many exciting plans ahead!
Stay tuned on JEPP through Instagram or Spotify.