Can you hear the music in the distance? The time for celebration, friendship and euphoria is near. Time to create new memories and share unforgettable moments, soundtracked by a cutting-edge and diverse line-up of international and local artists. Escape the rat race, unwind your mind, and let the good times roll – it's a party and everyone's invited.
Paradise City 7th edition will happen on 1, 2 & 3 July 2022 !
The trusted castle location, the enchanting music from the world's best electronic artists, and above all, the community of like-minded dancers are all back.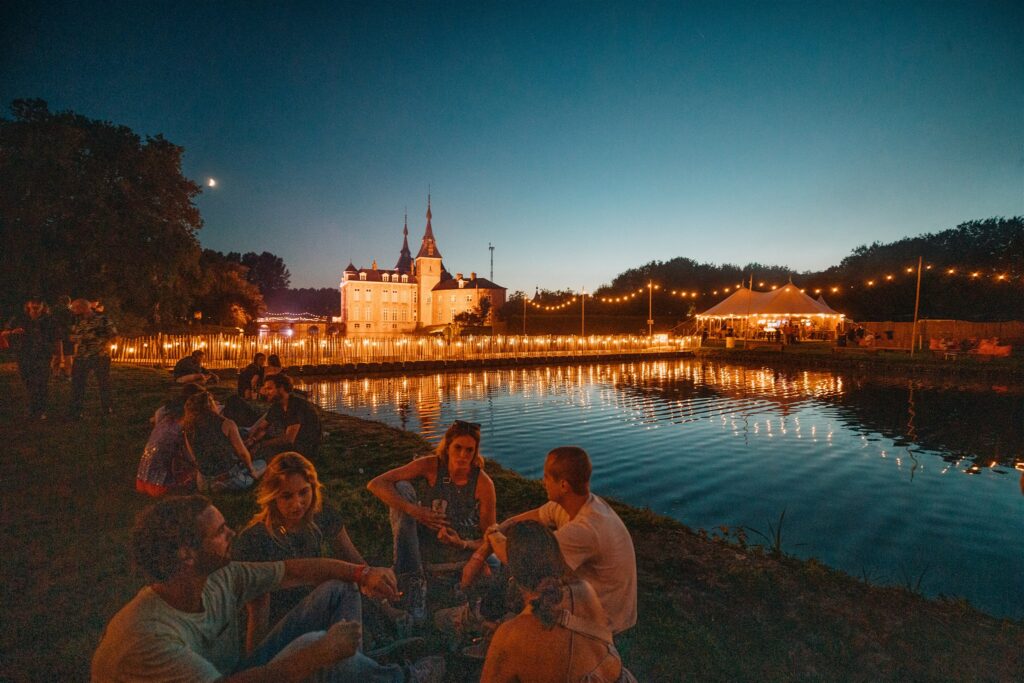 LINE-UP
Adema – Alex Medina – Alfred Anders – Ash Lauryn – Attari – Axel Boman (Live) – Axel Haube – Azo – Bambounou – Ben UFO – Bendrik & Max Telaer – Bibi Seck – Carlita – Catkin (Gurl b2b islas) – Celice – Chez Damier – Christian AB & Quest – Cosmic Breeze Records – Courtesy – D. Tiffany – Dan Shake – Desire – Dixon – Dj Dustin – DJ Holographic – Dj Seinfeld (Live Mirrors) – DJ Tennis – Driss Bennis – Elkka (Live) – Elli – Emjie – ERIS – Fatima Yamaha (Live) – Fatoosan – Fedele (Live) – Felix Claus b2b Jeudy b2b Herder – FIONA – Forbidden Fruit – Francesco Del Garda – Gidge (Live) – Hofmann & Swet – Hunee – Jane Fitz b2b John Talabot – JASSS – Jimi Jules b2b Trikk – John Noseda – K.ZIA – Kamma & Masalo – Kappen – Kerri Chandler – KI/KI – Kim Kenis – Kittin & The Hacker (Hybrid set) – KooDoo – Laurine & Cecilio – Lawrence – Leafar Legov (Live) – Leifur James (Live) – Levon Vincent – Lola Haro – Mambele – Map.ache (Live) – Margaret Dygas – Maribou State (DJ set) – Martinou (Live) – Mind Against – Molly – Monkey Maffia – Mountain People – Myd (Live band) – Nadine Adjani – Nico Morano – Nikomba – Octo Octa – Ojerime – or:la – Peach – Portable (Live) – Powder – Reinel Bakole (Live band) – Reptant (Live) – Rey Colino – Rising Sun – Roi Perez – San Soda – Sara Dziri (Live) – Shanti Celeste – Sheridan – Sixsixsixties – Sofia Kourtesis (Live) – Soichi Terada (Live) – Sonja Moonear b2b Edward – Sugar Free – Sundae Sue – Supreems – Sweely – Thang – The Ghostbusters – Tren (Live) – TSHA – Vril (Live) – Weval (Live band) – zouzibabe
To get your tickets for Friday or Sunday (Saturday is sold out) head over here: https://paradisecity.be
Location : Kasteel van Ribaucourt
Kasteelhoekstraat 1
1820 Perk