The 12th edition of Belgium Bearpride is done and dusted – bears from around the world came together in Brussels for a celebration of diversity, inclusion, and body positivity.
One of the highlights of the festivities was the election of Mister Bear Belgium 2023.
Seven candidates were competing for the crown, but it was Johnny who was crowned top bear.
Johnny was born in Rotterdam, grew up in Spain, and now lives in Antwerp. As Mister Bear Belgium, the project that Johnny will be leading will focus on providing information and support to LGBTQ refugees seeking asylum in Belgium.
Find out more about Belgium Bearpride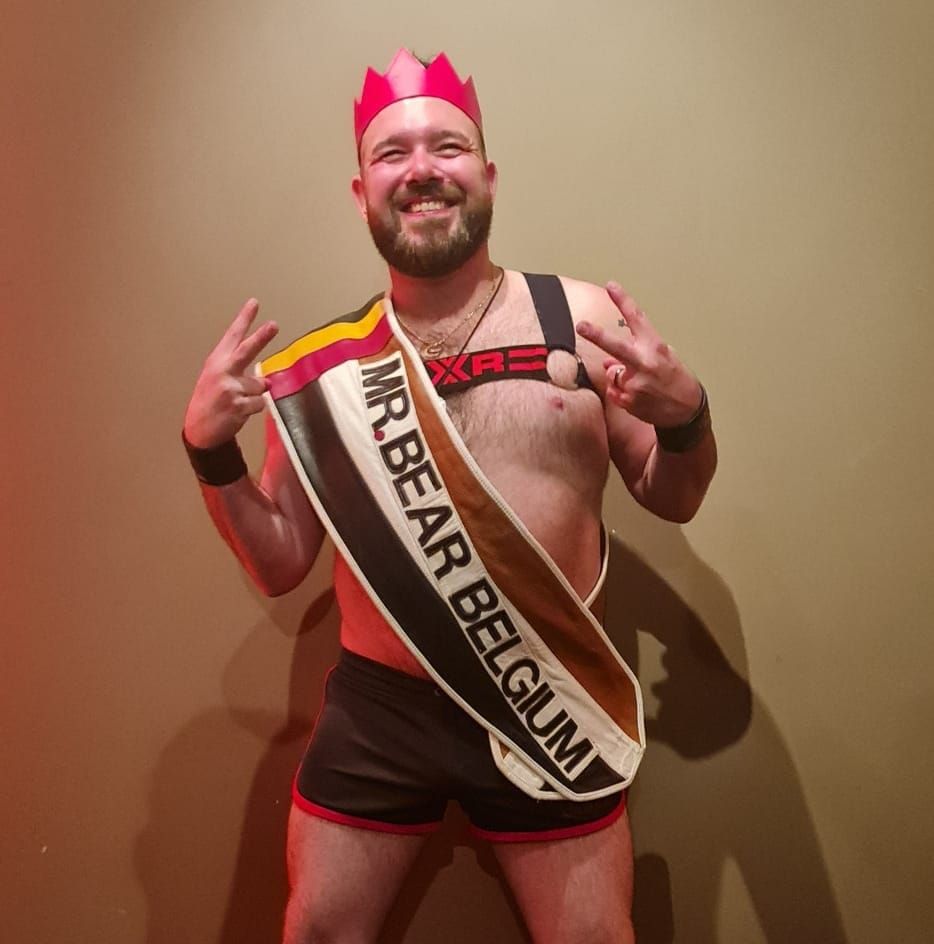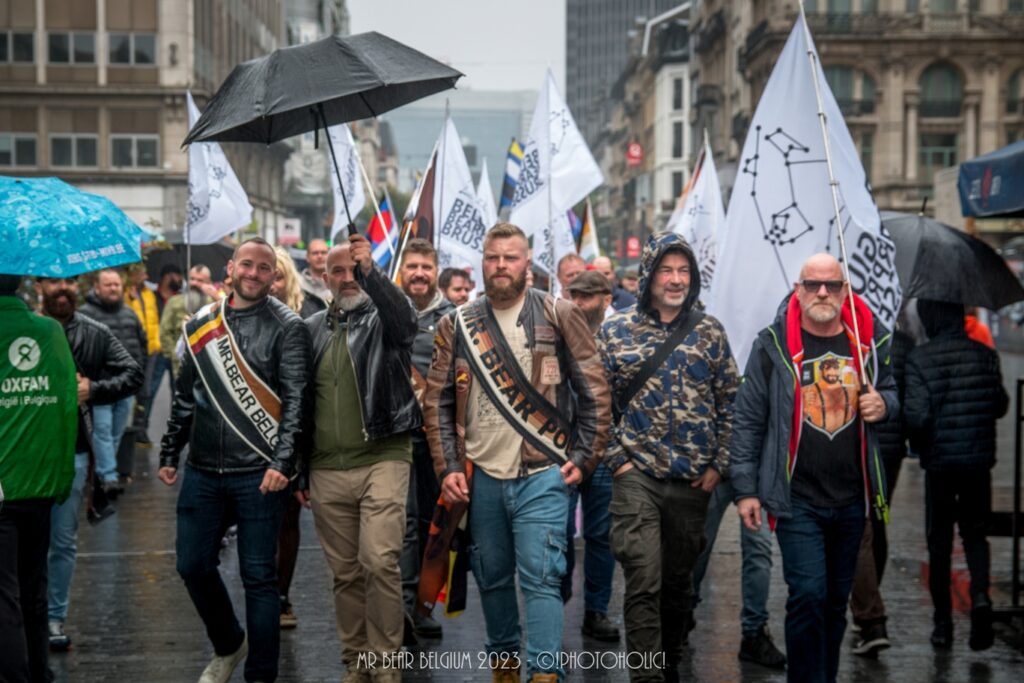 Spotlight on the bears of Poland
Among the guests of honour at this year's Belgium Bearpride is the association of bears from Poland.
We caught up with Vladimir from the Poland bear association to discuss why events such as Bearpride are important for our community.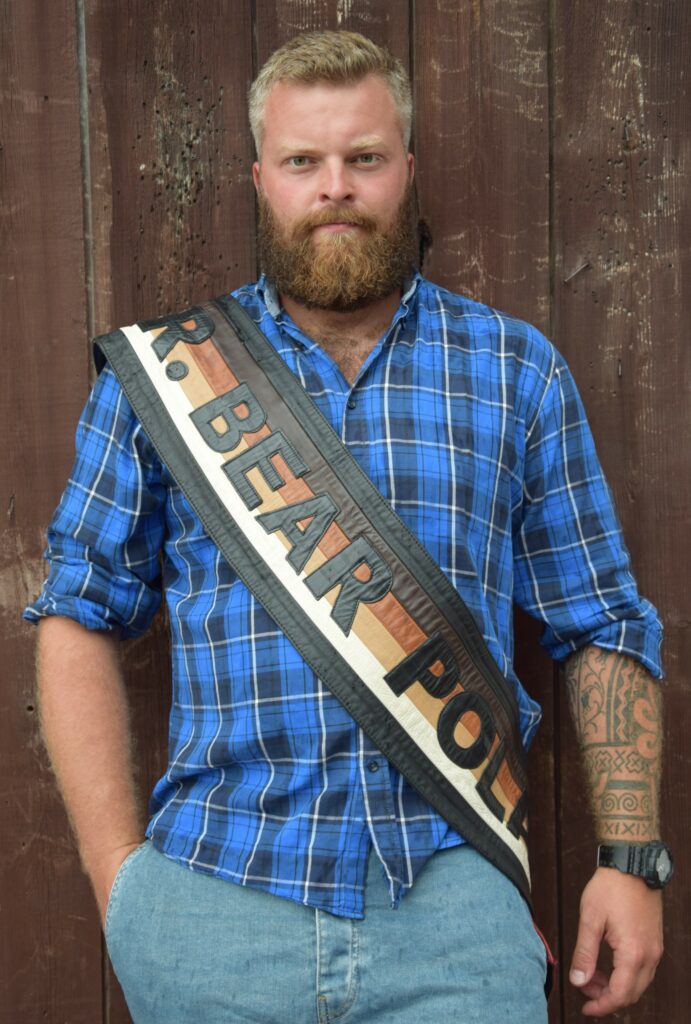 What sort of impact is the Polish LGBTQ community feeling from the "LGBT-free" zones that some municipalities in Poland have introduced?
I don't experience these anti-LGBT laws directly but I do experience hate-speech from politicians and from public television – public television in Poland is under government control.
What I have noticed is that this hate-speech is then repeated by the older generations who are influenced by what they see and hear on public television. The LGBTQ community is portrayed as not being individual people, but an acronym that represents an ideology that is supposedly against Poland and against traditional Polish values.
Beyond public television, what sort of media coverage does the LGBTQ community in Poland receive?
We see a clear divide between media that is aligned to the government and media that is more objective and more liberal.
I watch mostly liberal media on the internet – publications such as Oko press. They talk about anti-LGBT government speech and LGBT-free zones a lot.
There is also Campaign Against Homophobia and other organisations that are monitoring situation.
What impact on your daily life is anti-LGBTQ rhetoric having?
Hearing politicians blaming the country's problems on LGBTQ people actually encouraged a number of queer people to come out of the closet. That's what pushed me to come out. But I am careful when speaking about my sexual orientation – particularly when I want to avoid any conflicts with my family or people from my village. The ruling party has a lot of support – a lot of people voted for this government.
Rainbow flags have become very symbolic. In the bigger cities, I actually notice more rainbow flags now – in windows and hanging from balconies. But I have also heard about rainbow flags attracting hate from neighbours. There was one incident where a flat was set on fire because a rainbow flag was visible in the window.
If we were planning a trip to Poland, what should we include on our itinerary?
Big cities in the north and west of Poland – like Poznan, Warsaw, Gdansk, and Wroclaw – are more gay-friendly. Also, Wroclaw is very beautiful city. Poznan and Warsaw have many gay pubs.
Krakow is my favourite city. It has some gay pubs, and there's also the Kazimierz neighbourhood – it's an old Jewish district with a nice atmosphere.
A bit further afield is Zakopane – it's very picturesque but perhaps not as gay-friendly as the bigger cities.