Fanny Ruwet's comedy is so cringy and we love it. She uses awkardness on stage to make us laugh in her one woman show 'Bon anniversaire Jean' and it works so well. You can listen to her exploring many topics with sharpness every week on France Inter in her 'Drôle d'humeur' but also in her podcast 'Les gens qui doutent' where she interviews artists about their failures and struggles with humour.
Next date for 'Bon anniversaire Jean' in Brussels will be January 21st at Théâtre Vaudeville.
We've met with Fanny to discuss her work and views on all queer things.
Tell us a bit about yourself. What has been your journey?
Even though I'm only 28, it's kind of a long ride. I began on Pure (RTBF), a national music radio station while I was still studying. I think I had like 21 years old. I hosted 3 or 4 different shows for 5 years. Once I had my communication degree, I started as a PR and hated it. I had no idea what to do with my life, so I tried comedy at an open mic at Kings of Comedy Club, just for fun. My set wasn't good but it wasn't that bad, so I tried a second time. Then a third. And after a year, I realized that I was paying my rent thanks to jokes, so I quit my part time job and focused on comedy. I soon had a one-hour show, that I started playing in Belgium, then in Paris. I played in Montreux Festival in 2019 and was asked by the French number 1 radio France Inter to join their weekly team. Since then, I've tried a lot of new stuff: acting, fiction writing, etc.
What are your current or future projects?
I'm still on tour with my show Bon Anniversaire Jean, which I play in France, Belgium, Canada, Switzerland,… till January 2023. I've been making jokes on France Inter for 3 years.
I wrote a short movie about unrequited love between two girls, that we will shoot this fall in Paris with Iconoclast. It's the first thing I will ever direct, I'm very excited. We have a wonderful team and cast, I couldn't be prouder.  
Also, I never really talked about it in an interview but since it's in English, I guess my mom won't read it: I wrote a novel that will be out in April 2023. It's about a boy I met on the Internet when I was a teenage girl, who disappeared. But between the lines, it's more about depression, grief, and trying to love yourself. 
What are your queer influences?
When I was a teenage girl, I used to have such a big crush on Jennifer Ayache (Superbus' singer), who's always been fuzzy about her orientation, and my favorite movie was 'Imagine Me and You, starring Piper Perabo. I think it's the first time I ever saw a love story between two women.
These days, I'm more into Céline Sciamma (obviously, huge fan of Portrait of a lady on fire) and everything Adèle Haenel does.
And I've been fancying Coeur de Pirate my whole life. I was so happy when she came out cause I was already able to relate to a lot of her lyrics and the queerness made me believe I was even more understood.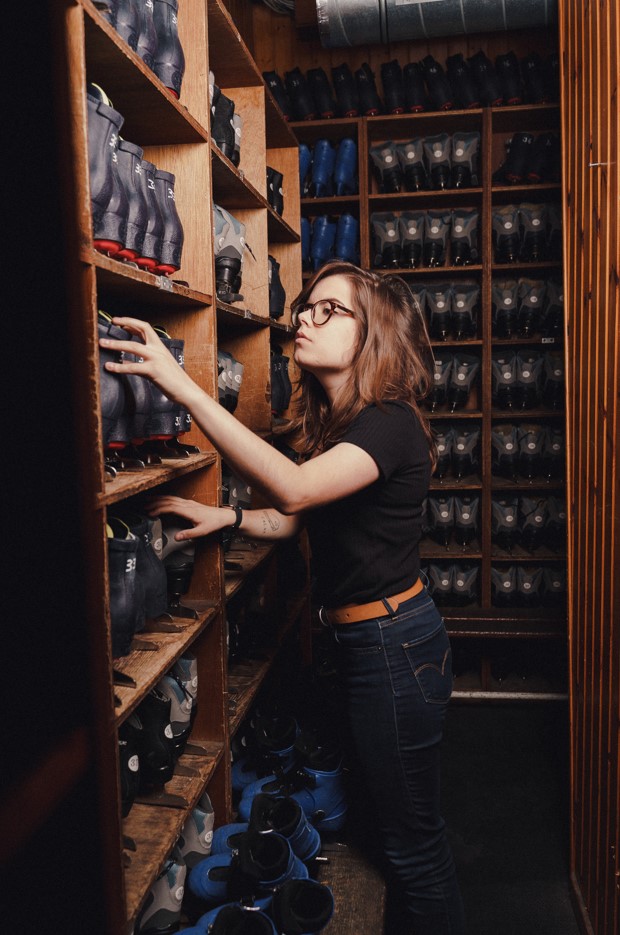 What Brussels queer initiatives are you fond of?
I have much fun at the Pride every year and go to drag shows from time to time.
I often play in Cabaret Mademoiselle thanks to the stand-up collective What The Fun. There's a show there every two weeks, hosted by my wonderful comedian friend Dena. I really like that place. People are always so kind and warm.