King Baxter is a performer, drag-genderfucker, radio speaker, singer, writer, activist, festival organizer, and visual artist based in Brussels. You cannot miss the name, it's everywhere. The Night of the Living-Queers happens this Saturday at The Agenda.
Let's discuss all of this hereunder and discover all about their freaky universe.
Tell us a bit about yourself. What has been your journey?
I was born in 1990, in Lorraine (France), I grew up in Nice where I did my art studies in ENSBA "La Villa Arson" from 2009 to 2015. I developed an art practice around performance and audiovisual/numeric art where King Baxter came from.
I made several coming out, first when I was a teenager as Bi and Polygamous, then as a GenderFluid, Non-Binary in 2011, accepting also some identities as Stone Butch, Dyke, Faggot, Tranny… till my last sort of coming-out as Intersex people and Trans Masc* in 2018.
I've been producing music and singing as King Baxter since 2014, I've also been a punk topless drummer in some GlamPunk bands. I'm now working with Maxime Pichon and lastly with Dream_Soda on composing music together. King Baxter is a Freak, a Monster, an Alien, a Cyborg, a Creepy Queer, a Supernatural Satanist Witch Bitch. My second album is named "REVENGE" and you can hear it on Bandcamp or streaming platforms such as Soundcloud I've been living in Brux'hell since the end of 2015 where I'm continuing my music and persona King Baxter on stage.
I created my own kingdom "Le Royaume Nocturne " to be my own King, till then I'm also a proud Drag Daddy* now with my terrific children: Blanket La Goulue, Schlaggy Daddy, Mama Tituba and Nikki Vixxen. Le Royaume Nocturne will celebrate The Night of the Living-Queers at The Agenda on the 29th of october with concert, drag, live soundtrack and mort… Stay Tuned.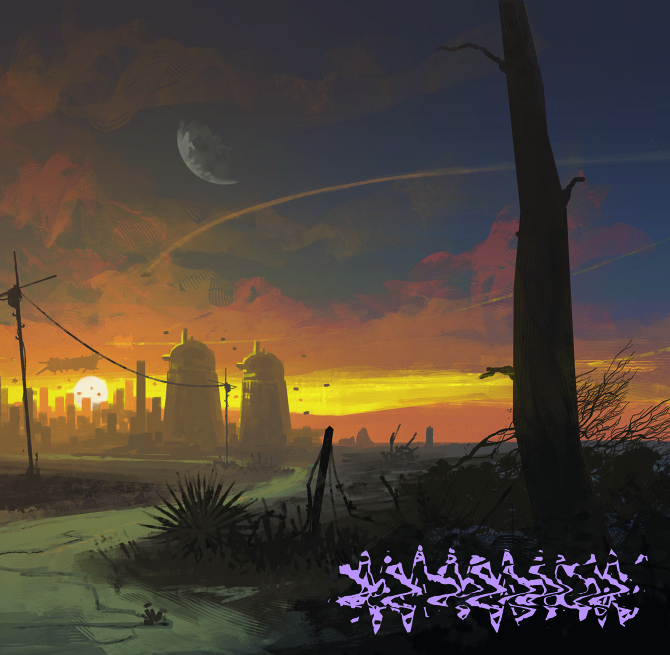 What are your current or future projects?
I just received the second album in vinyl that you will find after my gigs or events! I'm such a fan of it, it's my first vinyl ever! Soon, I will have a new E.P out named "Les Prisonnièr·es d'Aquaria" made with Dream_Soda as composer and Maxime Pichon as a sound engineer.
I also wrote my first book "Traverser le Nocturne" with Les Editions de la Trémie which be ready for this winter, stay tuned for that!
Next to that, I'm doing a zillion other things, like being a part of radio shows like Chroniques Mutantes and Talk From Homografia on Radio Panik, organizing parties and festivals with La Garçonnière Prod (Last Days Of / Festival Homografia) but also as a programmer for the Brussels Porn Film Festival (BPFF).
And in the middle of that, I'm preparing and making 2 new art videos and some music videos for the second album, and a third album I guess! You can follow all my activities as a Drag weirdo King on Instagram, I currently update the list of events you can find me!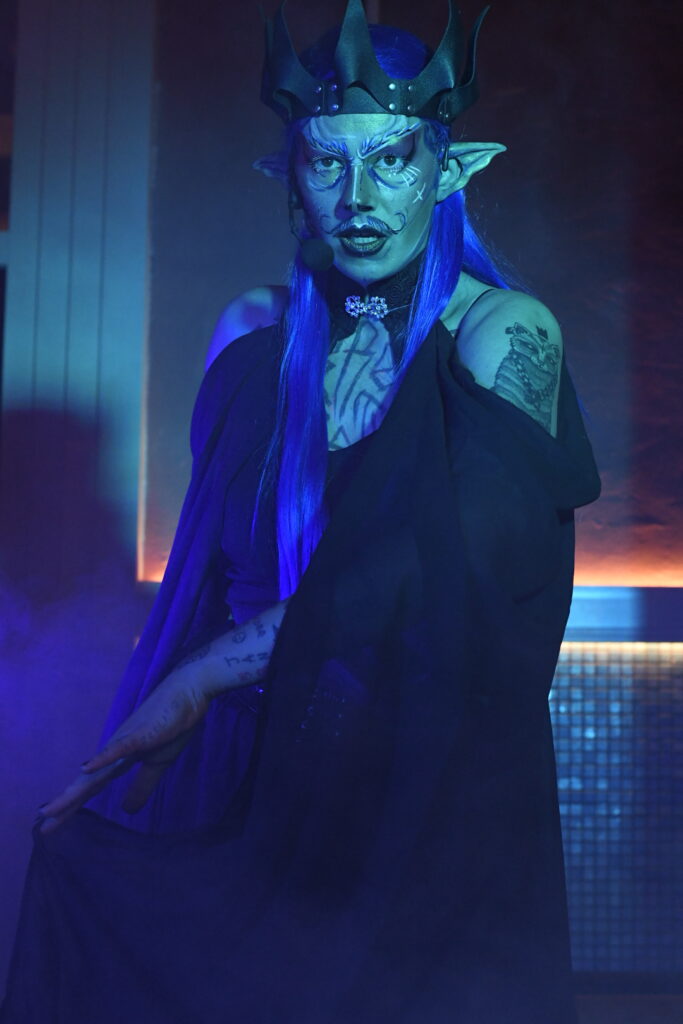 What does it mean to you to be a part of the Brussels queer community?
It means a lot because when I arrived in Brussels there wasn't that Brussels Queer Community as we know it today. I became a volunteer at the Barlok, an anarchist punk place, where gigs and Queer activities could take place. It's where I met my first siblings, my sisters of today, it's where everything began for me, at the Barlok with some collectives like Bitchcraft and 123 la Chaudière.
Now when I see how big the Queer community is since then, I'm sometimes very very proud of us all and sometimes really afraid for us. As much as I'm proud and I want to preserve it, as much as I'm flurried because it makes me also very conscious that nothing goes without its extreme. But also from inside, how can we do so that LGBTQIA+ mistakes of before do not happen again?
Being a 32 yo, transinter with radiant Daddy energy, inside the Brussels Queer Community makes me really "mental" and it makes me feel stronger than ever, coz that's what we are. It blows my mind when I see new initiatives coming from that community, initiatives that help the Deconstruction, and makes more links between intra-communities and so on…

What are your queer influences?
King and Queen for my queer influences are John Waters and Divine, but they aren't alone. My universe is influenced by Sopor Aeternus, Anthony and the Johnson, Breyer Genesis P.Orridge, Les Boulet Brothers, Buck Angel, Frau Diamanda, but also David Bowie and Nine Inch Nails, Kenneth Anger, Georges Romero, Mario Bava, and Rob Zombies… And that's a short list!
What Brussels queer initiatives are you fond of?
There's a lot of new queer initiatives in Brussels! I'm fond of Show Playback, Meuf.X, Fat Friendly ( avec les collectifs Dis mon nom et Corps Cools) and the rebirth of Fatsabbats!