Studio Venus is a new party where freedom of expression will meet music on an iconic glittery dancefloor. In their own words – Studio Venus is a party thanks to the incredible diversity of skin colours, all the beautiful body forms, genders, and sexual preferences – because Love is ALL Studio Venus will unite all the LGBTQI+ people and their allies that want to dance carelessly to the sound of growing DJs in the Belgian music scene. For the first edition, Studio Venus has invited Hanna Ojanen, Latence and Disconsole, all well known residents and guests of Kiosk Radio, an institution in the Brussels electronic music scene. Studio Venus has made it their promise to always deliver an inclusive line up that will include female and LGBTQI+ DJs. For the first edition , they're taking over Mirano to take us to the church of love.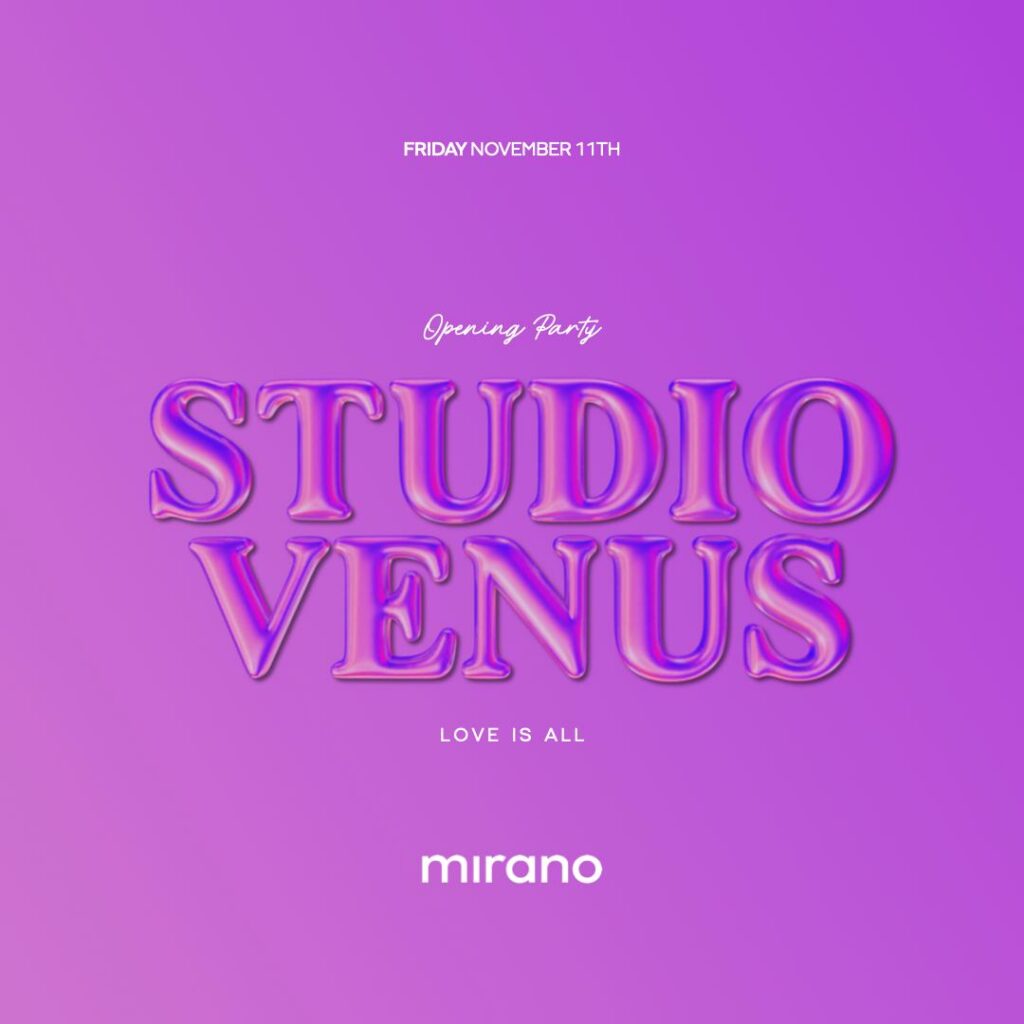 Studio Venus will take place in Mirano on 11 November.
There's more balls in Brussels than just the atomium ones, so come dance underneath our disco ones to the sound of our DJs that will make you carelessly dance all the labels away.
Dress code – let your heart shine from the inside out
Line up:
Hanna Ojanen
Latence
Disconsole
Order tickets here.
You may also like
| | |
| --- | --- |
| | If you are a fan of electronic dance music, mark this Saturday, 15 July, in |

| | |
| --- | --- |
| | Meet Filippo Deorsola, Belgo-Italian queer artist, pianist, improviser, and composer born and raised in Brussels. |

| | |
| --- | --- |
| | Jakub Jankto, revealed his homosexuality in a video published on Monday on the social network |