Gustaph is the Belgian contestant for Belgium at Eurovision this year. His song "Because Of You" is about empowerment. Let's get to know him.
Tell us a bit about yourself. What has been your journey?
I have been working as a singer/songwriter and producer for over 20 years. I signed my first record deal at the age of 17 and released my first single "Gonna Lose You" under the alias Steffen. I scored my first hit and won the award for best debut but I wasn't pleased artistically, and I felt like I wasn't taken seriously because I was making Pop Music and was told that I should keep my sexuality a "mystery" not to offend potential fans. It felt like I had to lie about myself to have success. This led me to withdraw from that pop life, and I started focusing on my studies and my career as a musician. In those years I toured with acts such as Zap Mama, Lalalover, and The Pointer Sisters, while also maintaining a career as a studio musician, writer, and producer. In 2009 I decided to make a fresh artistic start under the alias Gustaph, an out and proud artist. I started releasing my own music and started profiling myself in the electronic/House Scene. This ultimately led me to the Queer Collective Hercules & Love Affair, from which I became an active member for six years. I co-wrote and sang on "The Feast of the Broken Heart" and "Omnion" and toured extensively all over the world with Hercules & Love Affair. After that intense period, I took a breather and started working on my material. This led me to participate in the National Final for Eurovision Belgium and here we are!
How are you preparing yourself for Eurovision in Liverpool and how are you feeling?
It's been a crazy but beautiful ride toward Liverpool. So much work goes into the preparation, not only the act but also promotional duties. Getting yourself out there in Europe with interviews, blogs, appearances, and gigs is very important and takes up a lot of time. I thoroughly enjoy it though and I'm very grateful to have been given the chance to represent Belgium. I am also working out, watching what I eat, and limiting my drinking to prepare myself for the performance. I will definitely let it all out once Eurovision is done.

Can you tell us how you collaborated with Jaouad Alloul to write « Because of you » and how were your previous experiences at Eurovision with Sennek and Hooverphonic?
I wrote this song with the crazy talented Jaouad Alloul. We wanted to write an empowering anthem that showed gratitude towards your journey but also towards the people who helped you in the journey. It had to be an anthem that made you want to get up and dance & celebrate. My experiences with Sennek and Hooverphonic were both beautiful. Working with both acts was pure joy! I got to see the beast from within and I picked up on how to deal with an experience like Eurovision. I absolutely fell in love all over again with Eurovision. The crowd in the arena is magical and the anticipation of performing is like nothing else I've ever experienced. I am very grateful to have this experience now front and center.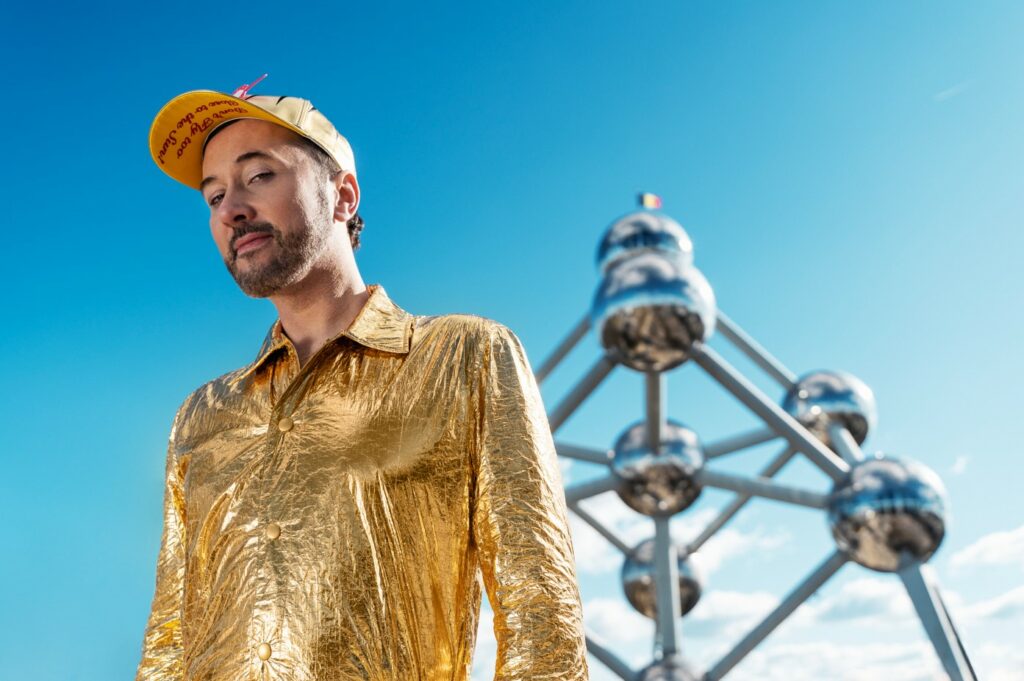 What are your queer influences?
So many! But first and foremost I have to talk about the iconic Sylvester. His voice, musicality, style, and attitude had a huge impact on me. I recommend the book "The fabulous Sylvester" by Joshua Gamson as a must-read. Sylvester was truly ahead of his time and thrived when being Sylvester was not easy. I find that incredibly inspiring. Other influences include Pet Shop Boys, Dusty Springfield, George Michael. I am also deeply moved by female singers such as Kate Bush, Annie Lennox, and Joni Mitchell who have a beautiful and powerful vulnerability, which is something that I find very influential as a queer artist.
What does it mean to you to be a part of the Belgian queer community and what Belgian queer initiatives are you fond of?
I am honored to be part of queer culture. Working with Hercules & Love Affair brought me to a lot of queer spaces all over the world, and I find the love in those places very moving. Whenever I can perform at these venues, I jump at the occasion. I loved working for Send In The Clowns and All The Lovers which are led by friends of mine. And it's always fun and inspiring to be part of these concepts.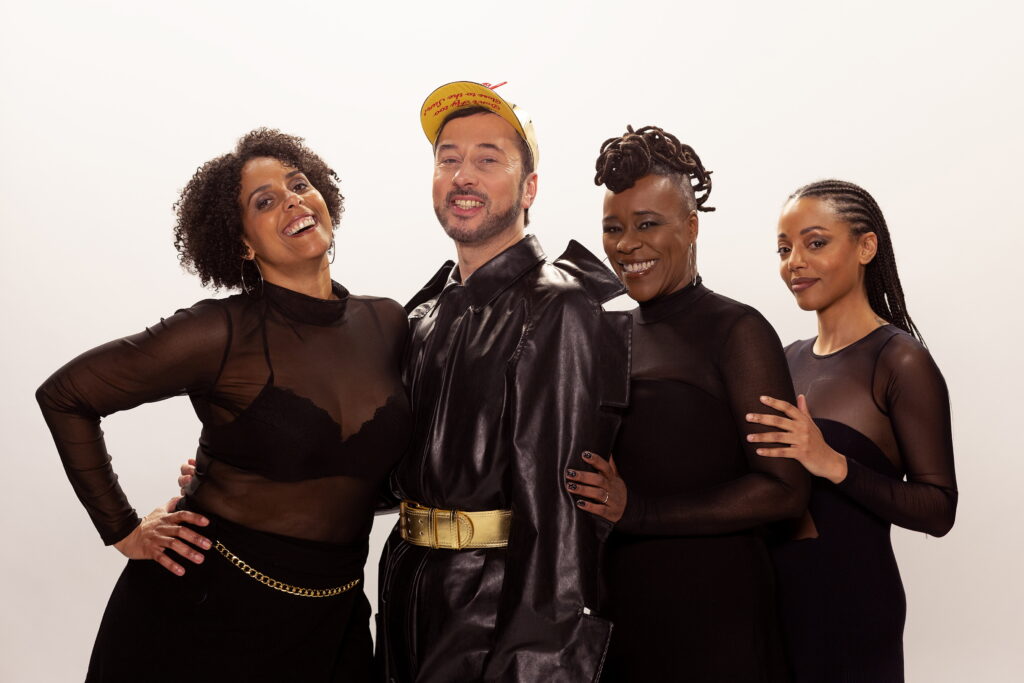 Picture credits: Roen Lommelen, Atomium, VRT