Do you remember your high school days? The classes, hobbies, peers and experiences that shaped the person you would become?
The Sing Out Brussels! choir will address this theme in song in a musical performance on Saturday 10 June 2023 at the Uccle cultural centre.
Through song and testimony, their singers return to secondary school – from nervous beginnings, through finding their places (or not) in school life, to graduating and looking back on the legacies of such formative years.
Drawing from the songbooks of Britney Spears, Radiohead, Beyoncé, Madonna, and Pet Shop Boys, the choir will sing songs linked to growing up and schooldays, from an LGBTQIA+ perspective – first times, rebellion, friendship, dreams, finding yourself, coming out, social expectations, and so much more.
Info and tickets : www.singout.brussels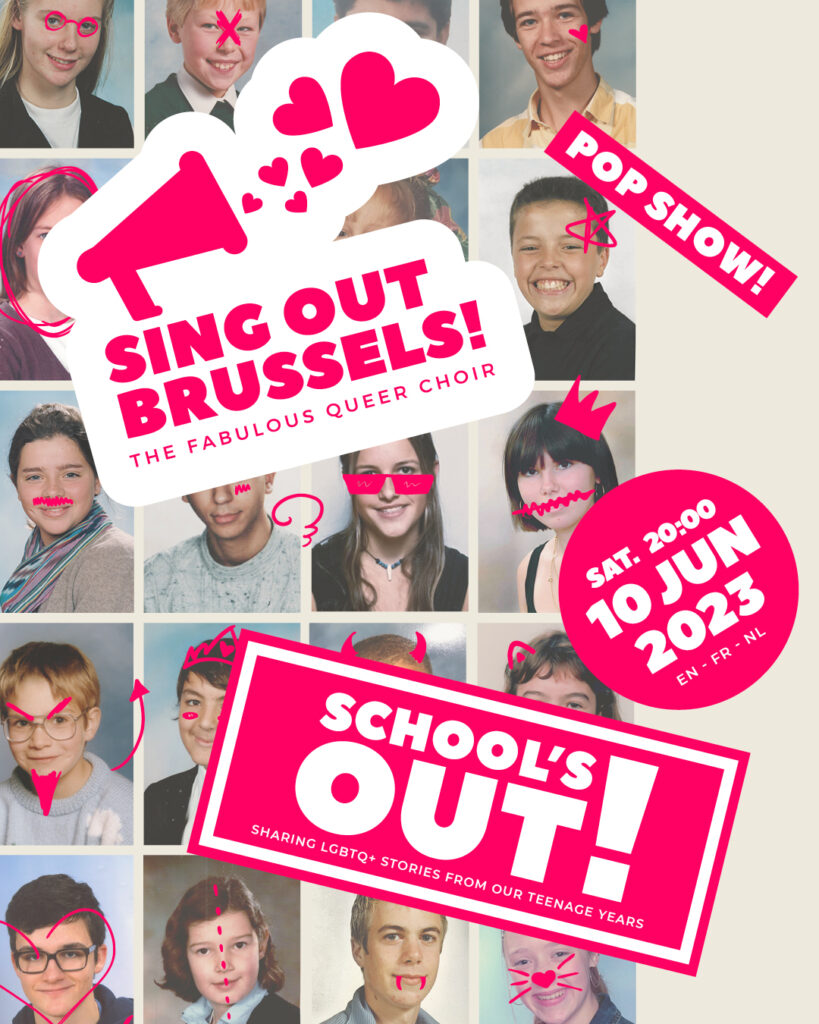 The findings are chilling: despite numerous legislative and societal advances, young gays, lesbians and bisexuals are 3 to 5 times more likely to commit suicide than straight young people. The risk is ten times higher for transgender people. School, the main place where teenagers socialise, is also the place where LGBTQIA+ young people will face bullying or aggression, usually unbeknownst to the teaching staff, in the schoolyard, changing rooms and buses, and on social networks.
"Our association wants to play a role in the necessary and delicate work of prevention and information…" says Sing Out Brussels! "School and adolescence are two themes that have naturally come to the fore. It is there and at that age that our identity is formed and affirmed. We share this message by singing, sometimes seriously, sometimes lightly, because if we have good and not so good memories of our schooling in common, we are here today to bear witness and say that we have survived!"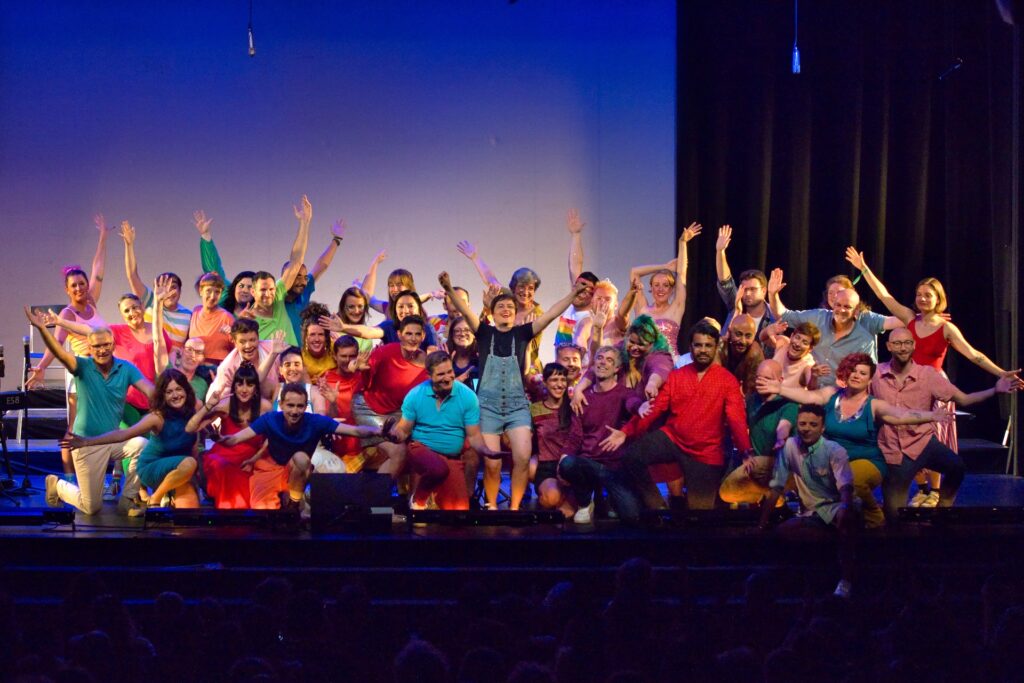 Founded in 2018, Sing Out Brussels! is a community choir that welcomes each member while respecting their identity. Since its creation, the choir has shared its desire for a more inclusive society in song. Their members reflect the international identity of Brussels, with over 20 different nationalities and 15 languages spoken. Next June they will participate in the European LGBTQI+ choir festival Various Voices in Bologna, before hosting this international event in 2026, which will bring together 4000 choir members in Brussels.