While saunas and bathhouses around the world generally have a number of common features, the most memorable have their own distinctive style and character.
In Brussels, the Oasis bathhouse is worth paying a visit to – you'll find it up in the part of the city known as the Freedom Quarter, not far from the Royal Palace.
This is an old-school bathhouse experience – all the facilities that you'd expect, but it has the feel of a luxurious members' club.
Exploring the venue for the first time, the building feels a bit like a labyrinth – there's a number of different baths and shower areas, dry saunas, as well as private cabins and public spaces. The lounge has a fully equipped bar, and the staff were friendly and welcoming.
While I was there, I caught up with Thierry Dauby for a behind-the-scenes look at the sauna.
What's the history of Oasis?
There's been a bathhouse operating here for many years, but we took over fairly recently.
It needed some renovation to freshen everything up, but we're really pleased that we've been able to restore the sauna's ambience without sacrificing the building's sense of style and history.
What sort of guys do you get at Oasis?
We're open every day of the week, from 11:30 until 10 PM.
So, the clientele varies depending on when you come.
We get a lot of local guys here, but also men visiting the city on business.
Sunday afternoon is our busiest time of the week. Sundays are always fun.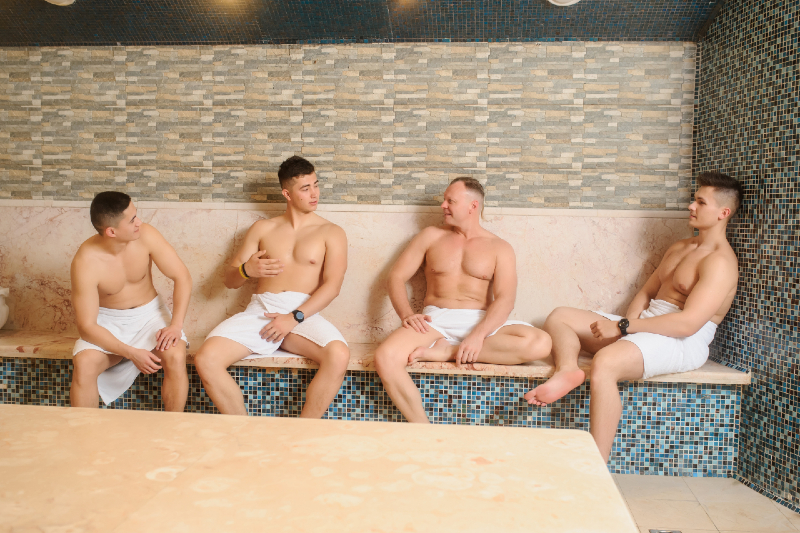 Bathhouses are often about more than just sex – is Oasis the kind of place where guys can come for a drink and possibly some conversation?
Absolutely. We want everyone to feel welcome, and it's a very relaxed environment throughout the sauna.
In the lounge, we can have performances. We've also recently renovated a salon room upstairs, where we can host parties and events.
We're keen to recapture the golden age of bathhouses – building a sense of community is important to us.
If I hadn't been to a bathhouse before but I was interested in seeing what it was like, is Oasis a welcoming place for curious guys?
We welcome everyone at Oasis. Once you're stripped down and just wearing a towel, a sauna is a very democratic place.
Plus, there's never any pressure to do anything that you don't want to do. If you want to just come in and have a drink at the bar, that's fine. If you want to just come and sit in the hot-tub for a while, that's fine. If you want to have some fun, then that's also an option.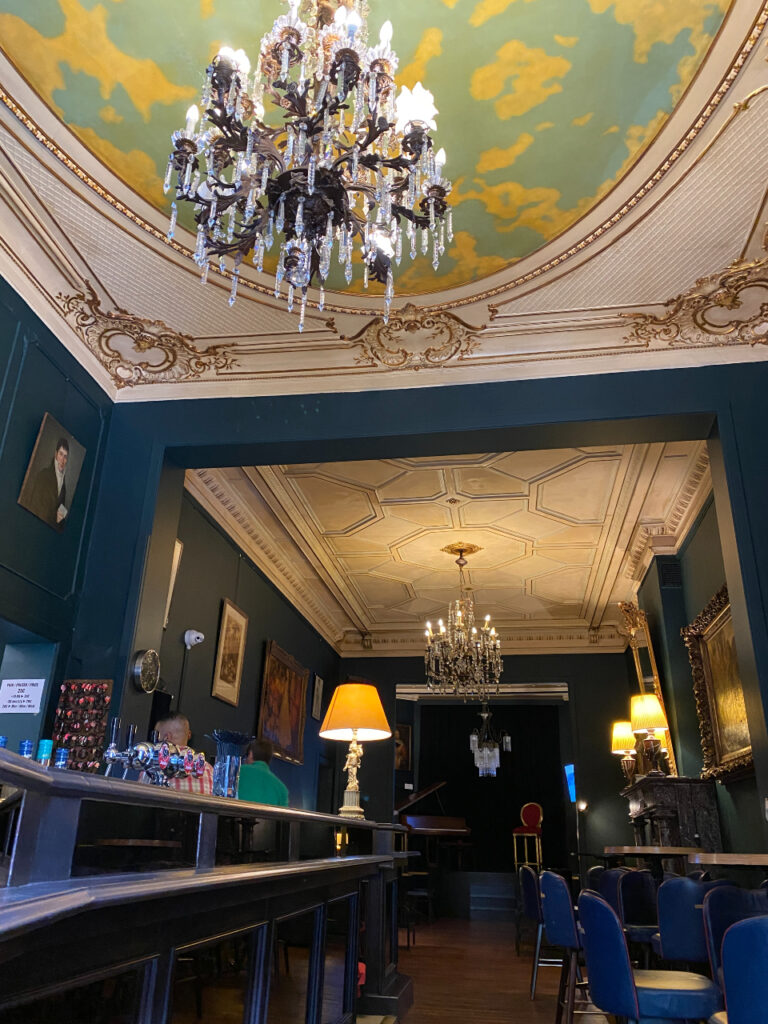 Are there any events planned or theme nights that we should have in our calendar?
We're very connected with what's happening across the city.
Keep an eye on our website or our Facebook page to see what's coming up.
What do you hope that people feel when they're visiting Oasis?
Our intention is that everyone feels welcome, accepted, and confident to be themselves.
Whether it's your first visit or you're a regular customer, we want you to feel that Oasis is somewhere where you belong.
Find out more about the Oasis bathhouse