Tattoo artist Weshmagul's work is often inspired by Manga and Anime, pop culture, and queer culture.
Tell us a bit about yourself. What has been your journey?
Well, starting with my name, William R. Brito A.K.A. Weshmagul, born in 1895 in Venezuela. I come from a very small locality in the state of Carabobo, where I spent most of my upbringing. Surrounded by dirt roads, chickens, and pumpkins, my childhood was challenging at times, but also joyful, colourful, and unique. Since the very beginning, I was in love with the capacity to create, only limited by imagination: I was able to come up with ways to entertain myself when money was scarce, like creating my own toys, or even outsourcing in school my drawing skills – this one got me through high school: I was the "doodle dude". This love for creation and art just grew over time, as I was able to apply it in many chapters of my life, trying, learning, and trying again, until I found myself with a tattoo machine back in 2011. Since then, I have strived to grow and bring to every person who comes to my station the best work possible. Being a tattoo artist is something I truly love while aiming for excellence in every project. Customers are generally wonderful, making the job very rewarding. I don't have a specific style when it comes to tattoos. I master a variety of techniques on my side, and we focus on creating tailored work for each customer, making every piece truly personal. The themes people seek out the most with us are Manga and Anime, pop culture, and queer culture. Everybody is welcome.
What are your current or future projects?
Tattooing will remain my main focus. With the end of the holidays, the high season starts for us, and we already anticipate many fun and interesting projects. In August I celebrated my wedding in the city of Brussels, and for the last three months I've spent a great deal of time working on the organisation, handcrafting, sewing, building decorations, doing as much as I can at home as I mentioned, I enjoy working with my hands. In the longer term, the designing and construction of garments is something that has me very excited. I've been self-schooling for the last 4 months, and I'm completely hooked. I'm planning to go back to school, learn what I can, and bring my version of the story to the fashion world of Brussels, and perhaps the world will follow after.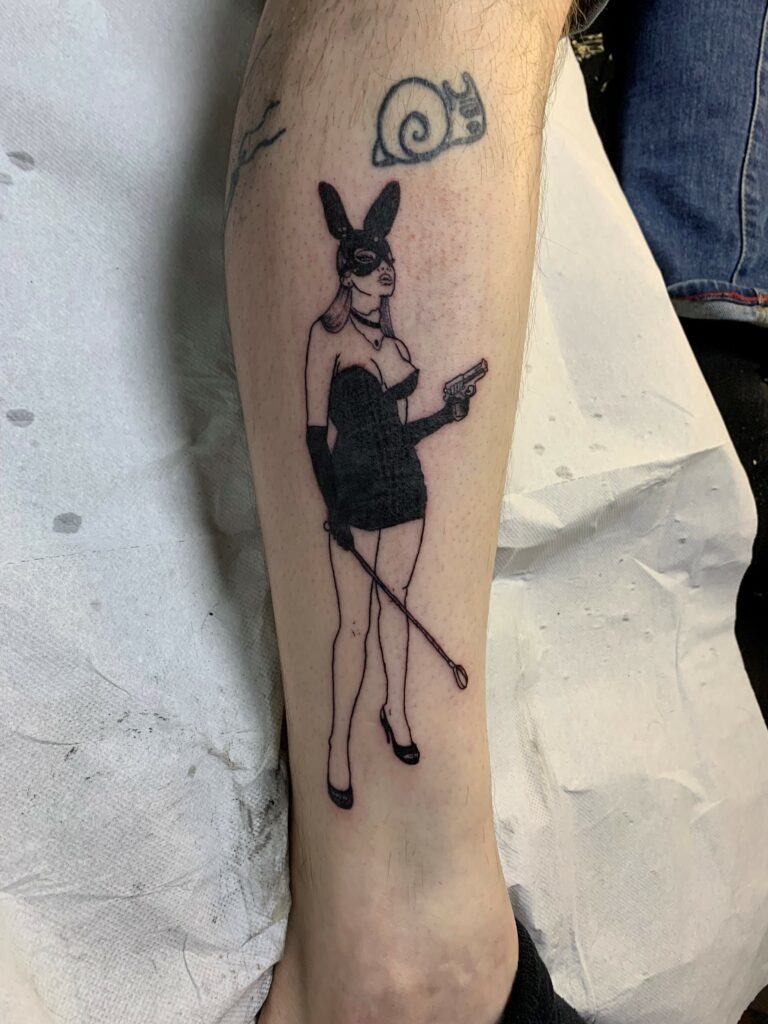 What does being a part of the Brussels queer community mean to you?
The first word that comes to my mind is Solidarity. This city has been welcoming from the get-go, proving to be the adoptive home where my queerness can be celebrated. Coming out at the age of 27, it took me a while to find quite who I was, as there was too much to live and learn. Luckily, Brussels provided the perfect ground to find out both; a place where my artwork is welcomed and appreciated, and even more where I feel loved and considered.
What are your queer influences?
The work of Yoann Lemoine, AKA Woodkid is one of my primary creative influences. Video director, composer, singer, graphic designer, the guy can do everything! I have a great love and respect for Japanese artists like Yayoi Kusama, Hayao Miyazaki, Yoshihiro Togashi, and Junji Ito, just to mention a few. When it comes to tattoos, I love the work of Philippe Fernandez, a queer artist based in Berlin. As a role model, Alexander McQueen has become an inspiration, his story and what he created have become canon in the history of the modern world.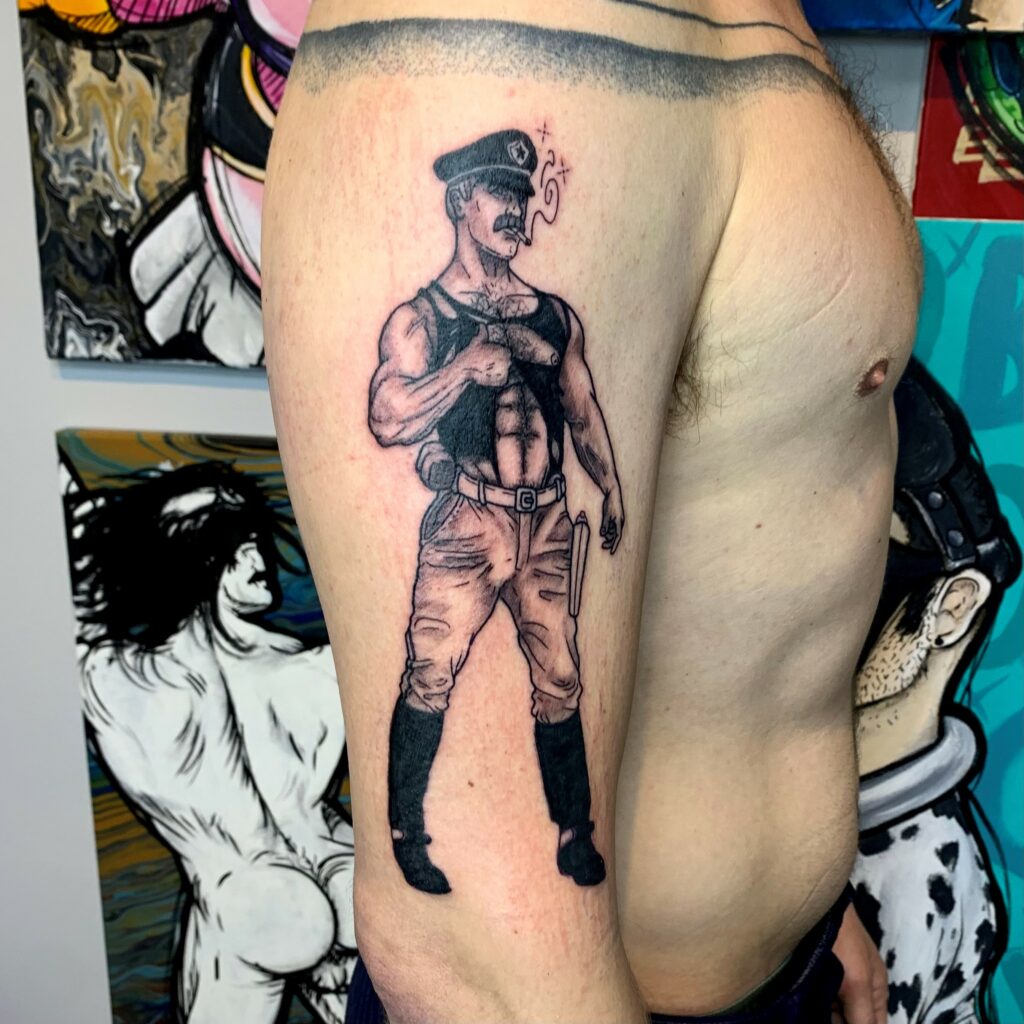 What Brussels queer initiatives are you fond of?
One of the things I've recently noticed, seeming quite simple but very effective, is the growing awareness about each other in the city's nightlife. Club owners are inviting and reminding everyone to be kinder, respectful, and tolerant to each other, to open our minds and see beauty everywhere we are. I sincerely hope this trend will spread everywhere. Also, organizations like Ex-Aaequo and Sensoa, promoting knowledge and safety about sexual practices and health, have been very reassuring. In the last couple of years, I have been able to grow very much tangled in the Pride Celebrations in the city, which correspond to some of my busiest weeks of the year. And I love it!
Picture credits: Aiden Dumont