Lennie Blockmans is the first transgender contestant in the Miss Belgium pageant.
Tell us a bit about yourself. What has been your journey?
My name is Lennie, I'm a 25-year-old applied psychology student from Antwerp. I grew up right outside of the city but I've been living on my own in the center of Antwerp from the age of 18. Around the same age, I started my gender transition from male to female, a process that took everything out of me to become who I always felt I was inside. Today I'm the best version of myself and I thank myself for that every single day. My life transformed itself a couple of times in drastic ways for different reasons but looking back I'm grateful for everything that has shaped me into who I am today. Most of the time I felt horrible, I've been struggling with extreme depression and have even felt suicidal before. And even though it remains an everyday battle I can truly say I'm very happy with myself and what I've made of myself. And that sounds crazy coming from a 25-year-old haha, but it really took a long journey so I can only be proud of it.
What are your current or future projects?
Currently, the biggest thing that's going on is my participation in the national pageant of Miss Belgium. I'm one of the first (openly) trans candidates. It made quite a lot of waves in the press. I wanted to make a statement and start a dialogue, which I think I succeeded in already. First up will be the election of Miss Antwerp. If I make it through that round, there's one more before the national finals for Miss Belgium. In some ways, I've already reached my goals with this. I've noticed it is getting more of a personal achievement as well. The little boy who I was growing up would never have believed it if he knew what his future self would be and accomplish. Therefore, everything I do from this point will be for him. I've always dreamed of a career in fashion or television or both. I love that world, and I've always wanted to be a part of it ever since I remember. I want to do more modeling on a professional level soon! I want to continue to tell my story and inspire others.
What do you think about trans visibility in Belgium nowadays?
It is my opinion but also personal experience that Belgium is a pretty good place for queer people in general. Of course that's relatively spoken because we do have to deal with things like discrimination, violence, hate and so on (the reactions and hate I got because of the pageant is a perfect example). However, in terms of health care and insurance for example, we're in a good spot and especially compared to other places in the world. As far as visibility goes I think we're doing fine, but it could always be better. We have visibility in places like the government, the media and now also in the pageantry industry. I know that there's a bold, out, loud, proud and colourful community here. It's also great to live in a country where there aren't any laws against queer people like we do see them in other countries far or near. But on the other hand I think we can do a lot more, have a lot more and still achieve a lot more.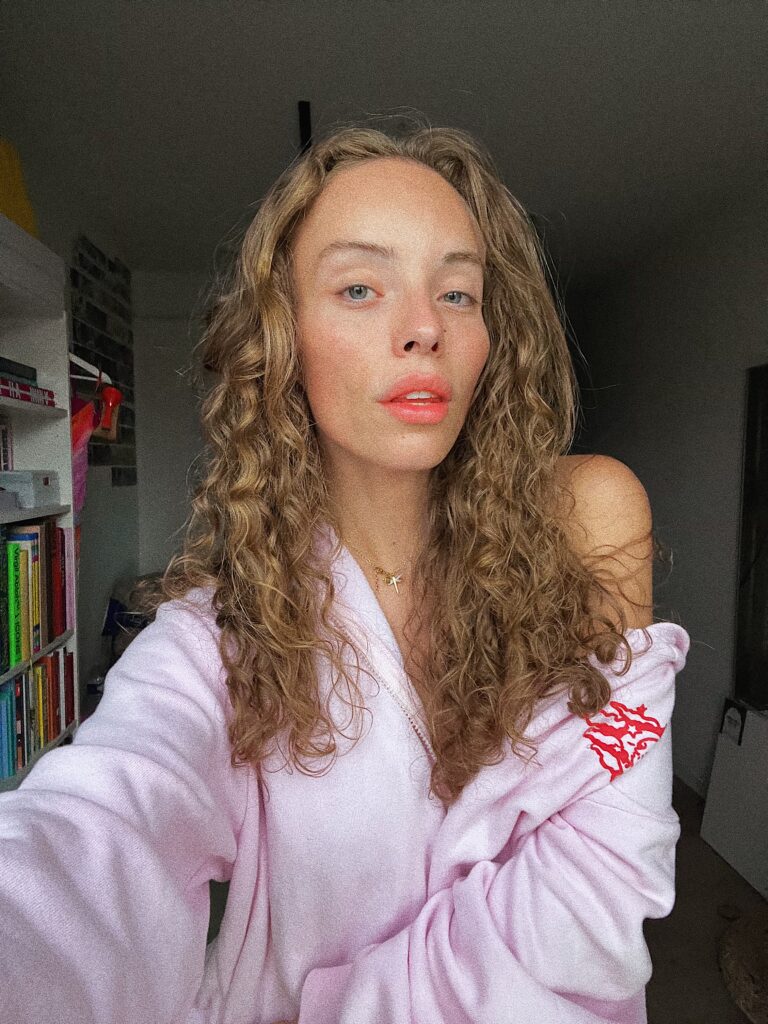 What are your queer influences?
I instantly think about my friend Peter Platel. He's an artist in many different ways and he's inspired me in even more ways. Earlier on, years ago, I really got inspired by everything Lady Gaga was doing. She really did play a huge role in my exposure to queerness, the development of my creativity and bold personality, and most importantly my self-acceptance. You have to imagine: I was around 12 or 13 when she released her album "Born This Way". And at that point, there was nobody who could help me or inspire me in the way she did. She kind of kicked things off for me. And from that point on I always took inspiration from various pop artists' different eras. Most recently Gaga's Chromatica, Dua Lipa's Future Nostalgia, and Beyoncé's Renaissance. Maybe pop culture inspires me in general. If I think of other queer influences, I have to mention Andy Warhol. Everything he's done in his career, his entire body of work just amazes me. Keith Haring is another great one. I think I tend to gravitate to all things that are beautiful to me, colorful, meaningful, and so on. David Lachapelle is another amazing example where I see all my interests combined: photography, art, celebrities, fashion… Thierry Mugler also has a special place in my heart when it comes to fashion and his ideas about the divine feminine figure had a great influence on me. Fashion in general has been really important to me from when I was younger. I also want to mention my chosen family. The people I've been gathering around me and who I choose to be a part of my life are all amazing. I learn from them, I love them, and I'm thankful for all of them. They are my family.
What Belgian queer initiatives are you fond of?
I'm actually active as a volunteer at Het Roze Huis in Antwerp, which is the local LGBTQIA+ organization. I'm part of T-buddy, an organization that works around buddyship for trans people who are just starting out, or who are still questioning. My best friend also has her own organization, called Keerpunt in Hasselt. Both initiatives focus on bringing people together and creating a safe space for our community. This is a big thing for us considering the way we are being treated sometimes in this society.