The drag artist Blanket La Goulue is on a mission! Playback, the new concept of drag show is going to conquer Brussels one straight bar at a time to both entertain and educate. Blanket, the MC of those events will be joined each month by a new cast as diverse and inclusive as their beliefs.
We met with Blanket La Goulue to get a behind the scenes look at Playback:
Blanket La Goulue, can you tell us a bit about yourself, your kind of drag, your inspirations ?
I visualize myself as a political queen. I use my drag as a way to express my activist side. On stage, my performances embody my daily problems as a queer and trans body. I'm inspired both by queer/trans issues and by iconic personalities (Divine, King Baxter, Sasha Velour, Cleve Jones, Liza Monet, Amanda Lepore, …)
A few years ago, you started the collective Not Allowed with other Brussels drag artists. Can you explain us this experience ?
It began with a wish of ShlaggyDaddy and me to create stages where weirdos could perform. Before the Covid19 there were no places in cabarets for us (Freaks, political artists, and queer bodies). We gave some calls (to La Prigari, Dame Lylybeth, Ariez, Drag Couenne) and we started a secret tour in Brussels squats. During those shows, our performances were so true and connected to our lives and our audience's lives. The places were so full of love. Soon, amazing artists joined us in the adventure. It was an amazing year. I keep beautiful memories of Not Allowed.
Since then, you did many other collaborations and performed in many events in the Brussels queer scene (Queeriosity, Cabaret Mademoiselle, Sassy Cabaret, Homografia festival, Vulcana, …) How did this all enrich your drag art ?
In squats and subculture, I built amazing and deep drag family connexions. I learned who I really was and what I wanted to do. Then, by performing in "official" venues, I had the opportunity to perform with better technical conditions and to increase my visibility. But these "official" stages challenged me to perform in front of mainstream and straight audiences which was not easy with my very political and unapologetic work. The Sassy Cabaret is another story. I was welcomed by Lili Mirezmoi as an official member of the Cabaret and I found a new family there and also the professional way of performing I was lacking. I can't wait to grow with this cabaret. I hope you're ready because something big is coming on May 19th in regards to Sassy Cabaret…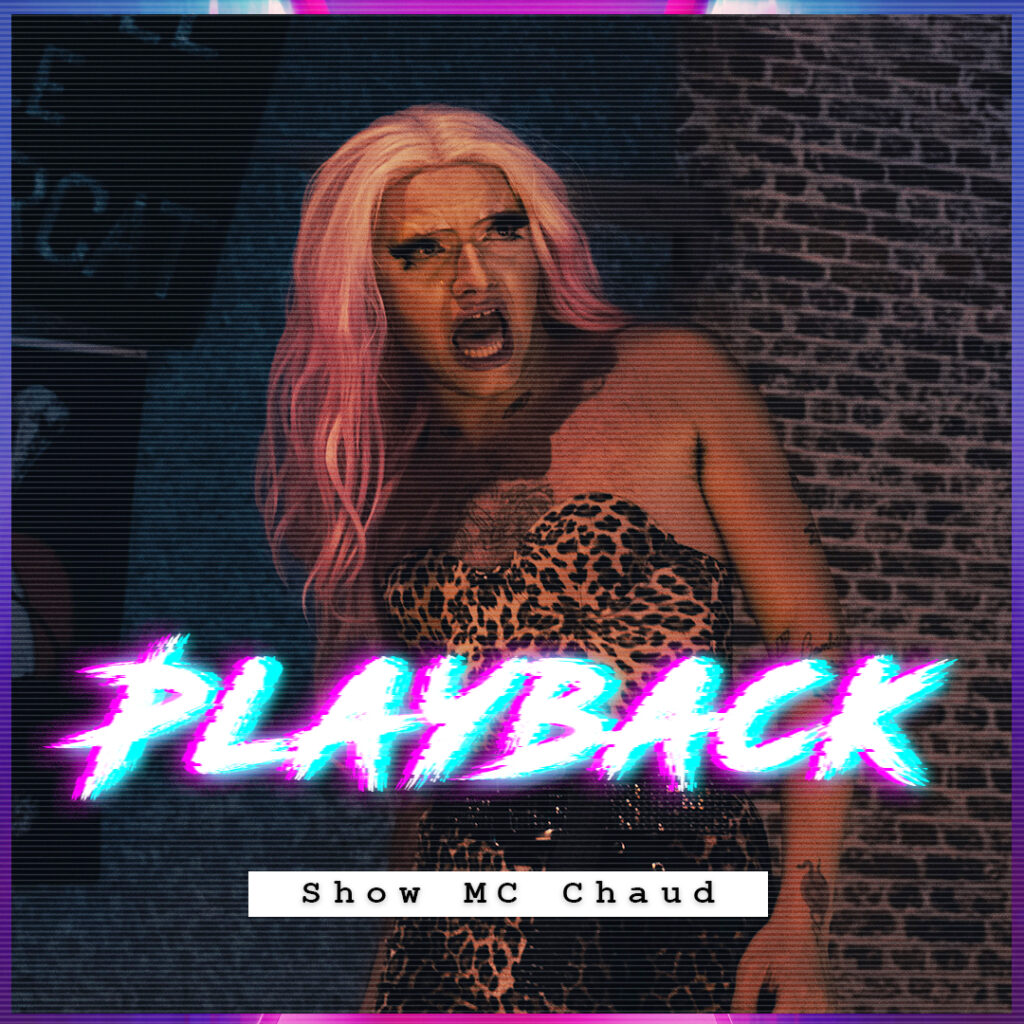 You are now launching a new drag show in Brussels called Playback. What is the concept and how did it all start ?
Yeah !! We did the first show at Café Flora and it was so great! It's a monthly drag show with iconic drags. The first cast was composed of Ernesto Coyote, Eve Is Sick Of Adam, Rose Gigot, and Samantha Ruffskin. I see Playback as a way to start a queer conversation with straight people and make straight bars safer for queer people. It's gonna take months but I think we'll succeed eventually. Also, there are more and more drag artists but still not enough place for them to perform. With Playback, I want to give visibility to drag artists from the entire country and offer them a stage.
Playback will be different each time. What can we expect to see on stage and can we get some teasing for the future venues and line ups ?
Indeed every Playback will be different because the lineup will change every time. All the informations will arrive soon on the Playback's Instagram, but I can already tell you the cast will be compose by very differents drags from every parts of Belgium.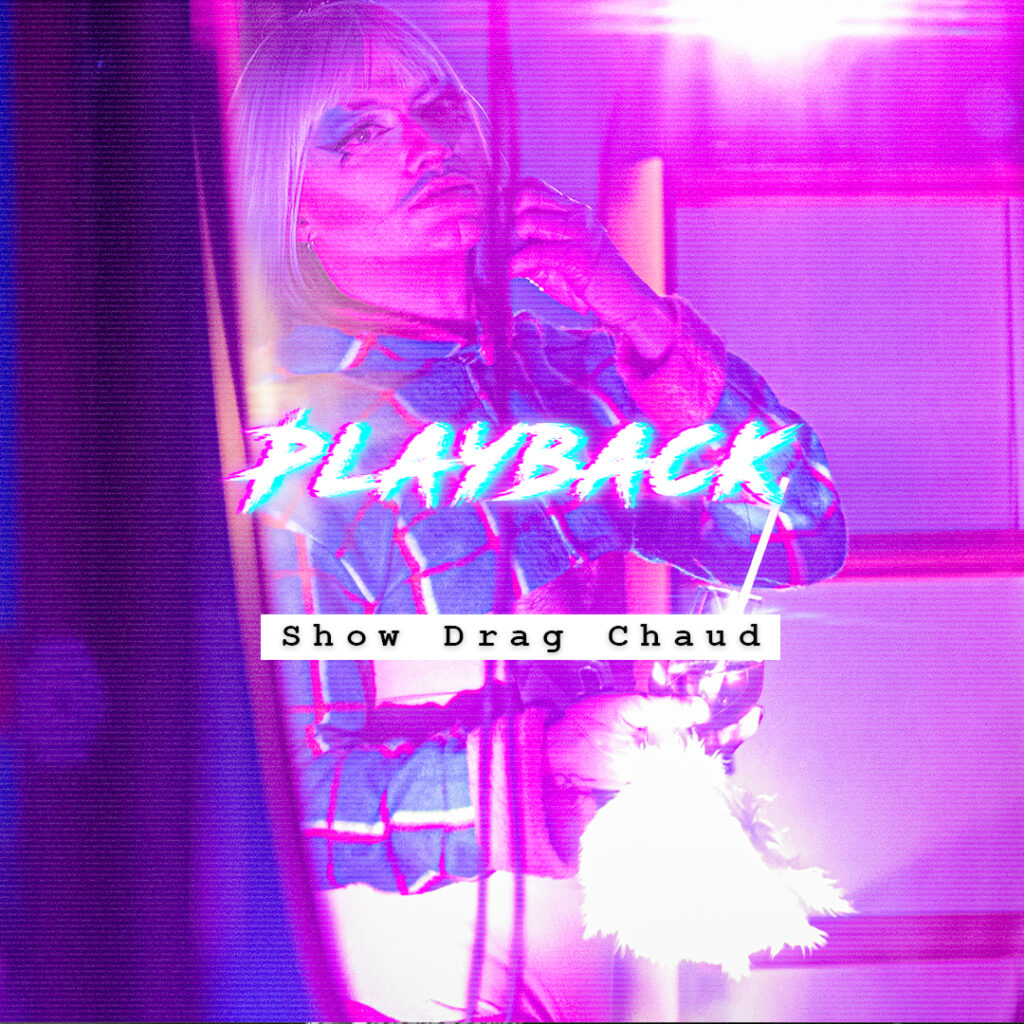 Blanket you also are a queer activist. You are militant about gender identity matters and proudly defending non binary rights. Can you tell us how important this is for you ?
Defending trans and queer rights is more than important to me, if we don't do it we're screwed… The Belgian policy is highly based on pinkwashing, even if we have more queer rights than any other country, our institutions are still transphobic, our medical visions are still criminal towards intersex people and the streets and schools are a nightmare for most queer people. And are you kidding me about non-binary rights? We don't even have rights in Belgium, I don't even exist in my own country… Drag allows me to speak up about those things without fear and I think this is dope.
Next to drag, you are also a chef at Le Petit Mercado which is acting very inclusive. How is this for you ?
Le Petit Mercado is my little paradise. I'm a lucky queer Chef.fe who works in a place with people who respect me and my pronouns. I know that I'm so privileged because there is almost no place in Brussels where Trans and Queer people can work safely in bars or restaurants. I want that to change as soon as possible because we can't accept in 2022 that Brussels restaurants are polluted by misogynistic, transphobic, and homophobic behaviors. Each day the queer community is more connected and we know the problematic places. Beware, we are watching you!
Picture credits : Estelle Berengier, Joy Gervais