Brussels based sculptor, Nathan French, has been honing his skills in figurative sculpture for the past 4 years. Originally a fashion designer making wearable art, French blended his sculpting skills with over 10 years of fashion design experience, bringing about a perfect marriage of his two passions. French's evolution into sculpture allowed him to experiment with an innovative and eclectic palette of materials, textures and pigments. The human quest for identity and its intricacies are the main focus of his work. As a person grows and changes, so do his crystals, organically over weeks, creating complex formations of their own.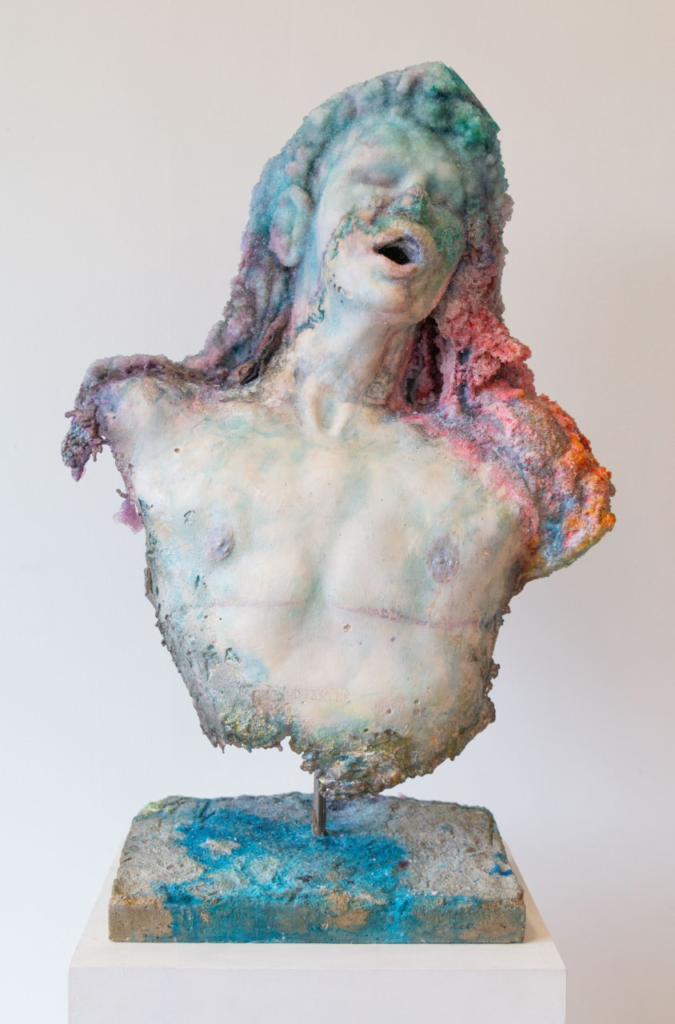 Nathan French has opened his own gallery. SHAME represents emerging artists from around the world. The main focus is on art as activism, from the artists themselves or in their work. SHAME address's the lack of diversity in the Brussels art market, by becoming its first political, niche gallery for contemporary art created by those who are still marginalised to this day, women, people of colour (POC) and LGBTQI+ artists or artists who reflects on anti discrimination and empowerment.
A recent exhibition was Pretty Ugly: The Deconstruction of Beauty – challenging the patriarchal paradigms of beauty.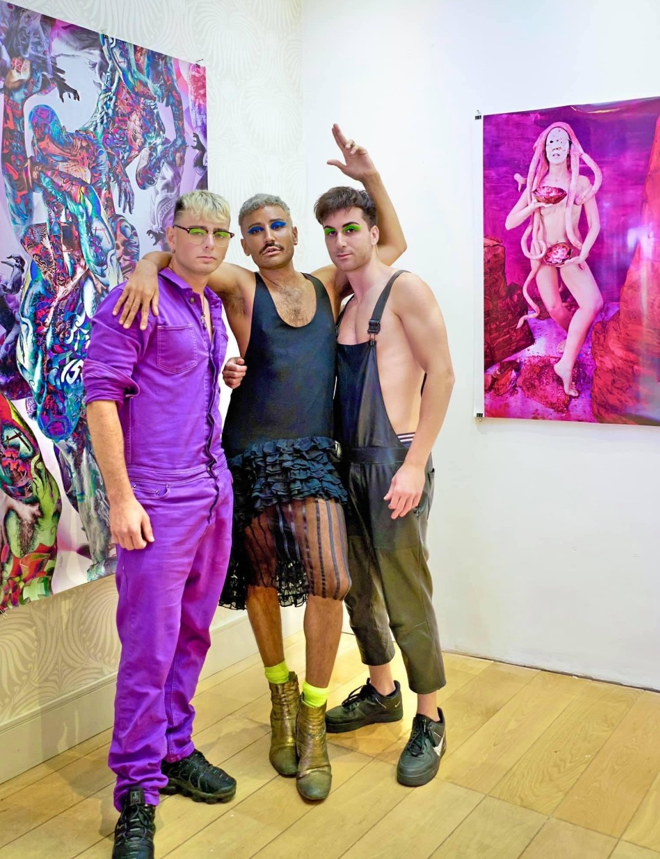 I met with Nathan to chat about the project :
Can you tell us more about you, your journey and your art ?
I come from the fashion world. I realised that what interested me is not dressing the hyper-rich white bourgeoisie but rather, realising costumes that make art on the body. Sculpture was the best medium to realise this and thus began my journey.
Having a queer gallery in the Sablon neighbourhood is major for the LGBTQIA+ community. You already hosted several events, what can we expect for the future ?
We plan to have a regular cycle of exhibitions with these niche, emerging artists showing the best of Belgian art scene and artists and from all over the world. We differentiate ourselves by combining music and performance art with our shows. We expect major support and recognition from like-minded activists from local and national governments as well as celebrities who can broaden our reach and raise the level of exposure for the artists and for the gallery.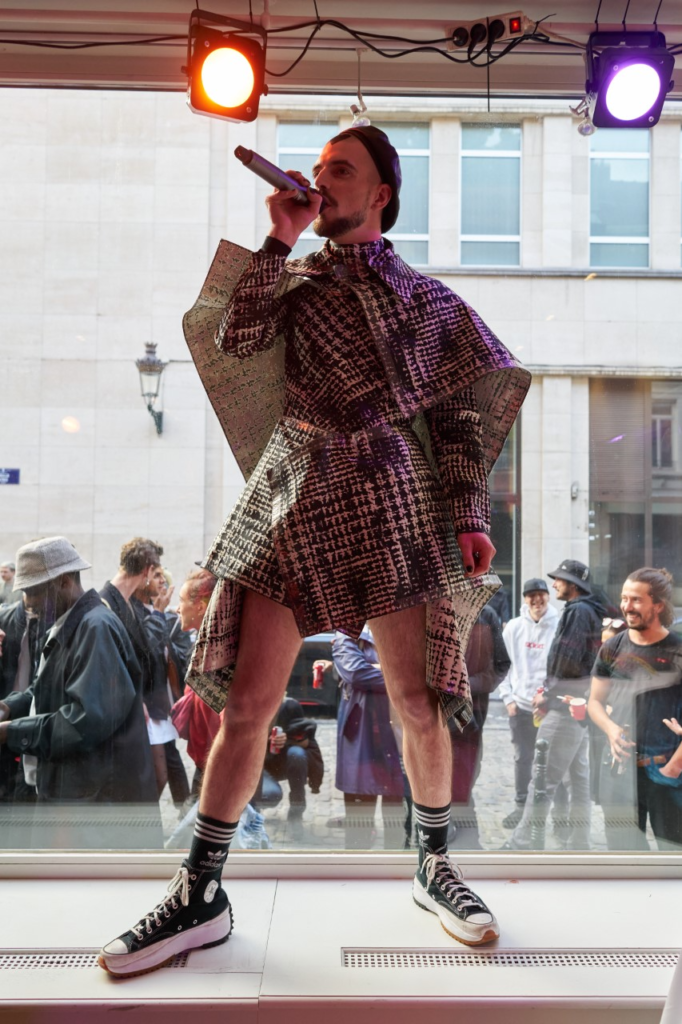 How do you select the artists you want to collaborate with ?
I'm not a commercial person. For me, it's about authenticity, admiration and genuine friendship. It's not about my perception of commercial value, it's about my connection with these like-minded creative activists. I believe that this has an unspoken effect of boosting up these already accomplished artists and provides a halo effect to our common causes. We are making art to speak about our passions and desires.