Frida Kahlo is everywhere these days in Brussels since there are two major immersive exhibitions happening right now ! Galerie Horta presents "Frida Kahlo: The life of an icon" and Viage Digital Art Theatre presents "Viva Frida Kahlo". Which one should you choose ? Find out all about the two different immersive experiences here. But if you are a true fan of the bisexual icon, you should go for both ! 
"Frida Kahlo: The life of an icon" at Galerie Horta 
This exhibition focuses more on the life of the artist and how her journey influenced her art. The immersive experience will take you on a trip following Frida's path as a woman, as a painter and as a militant.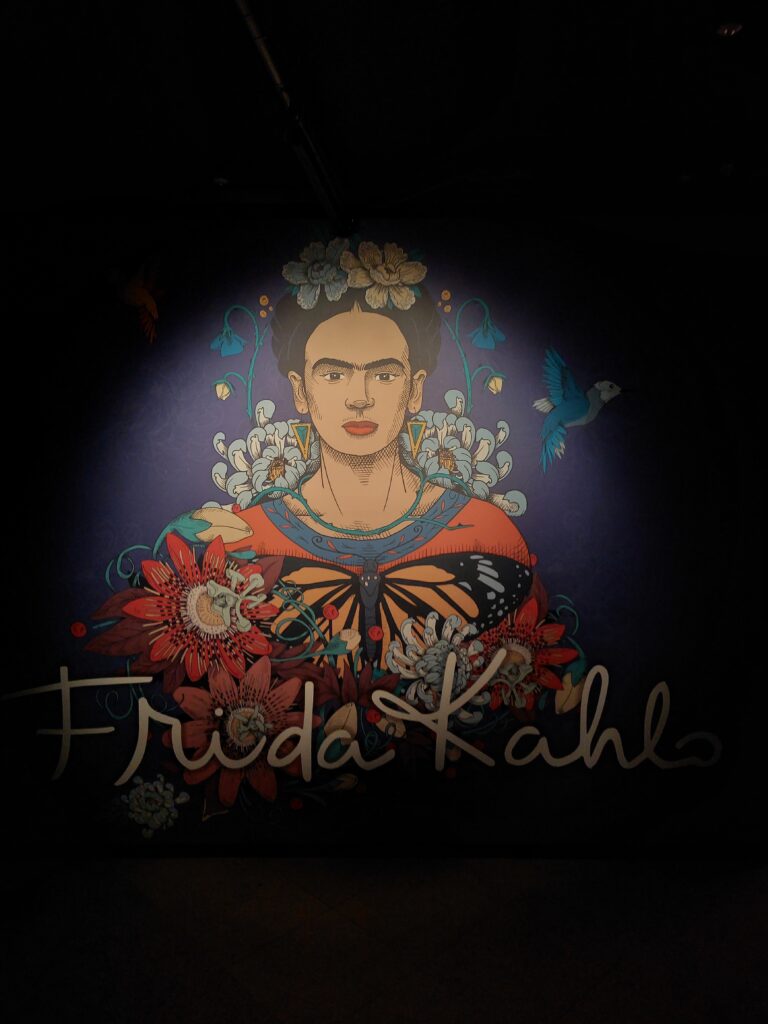 The immersive biography of FRIDA KAHLO in Brussels is presented without reproductions of the artist's paintings in an effort to push the limits of immersiveness. The innovative idea explores the artist's biography through collections of historical photographs, original films, digital environments, art installations, collectibles and newly created music that recreate the most significant moments of her life, inviting visitors to discover the incredible story behind the legendary artist. 
"Viva Frida Kahlo" at Viage Digital Art Theatre 
This exhibition focuses more on the work of the artist and explores the themes that inspired her. The immersive experience will let you see all of Frida's paintings being animated and her universe brought to life in front of your eyes.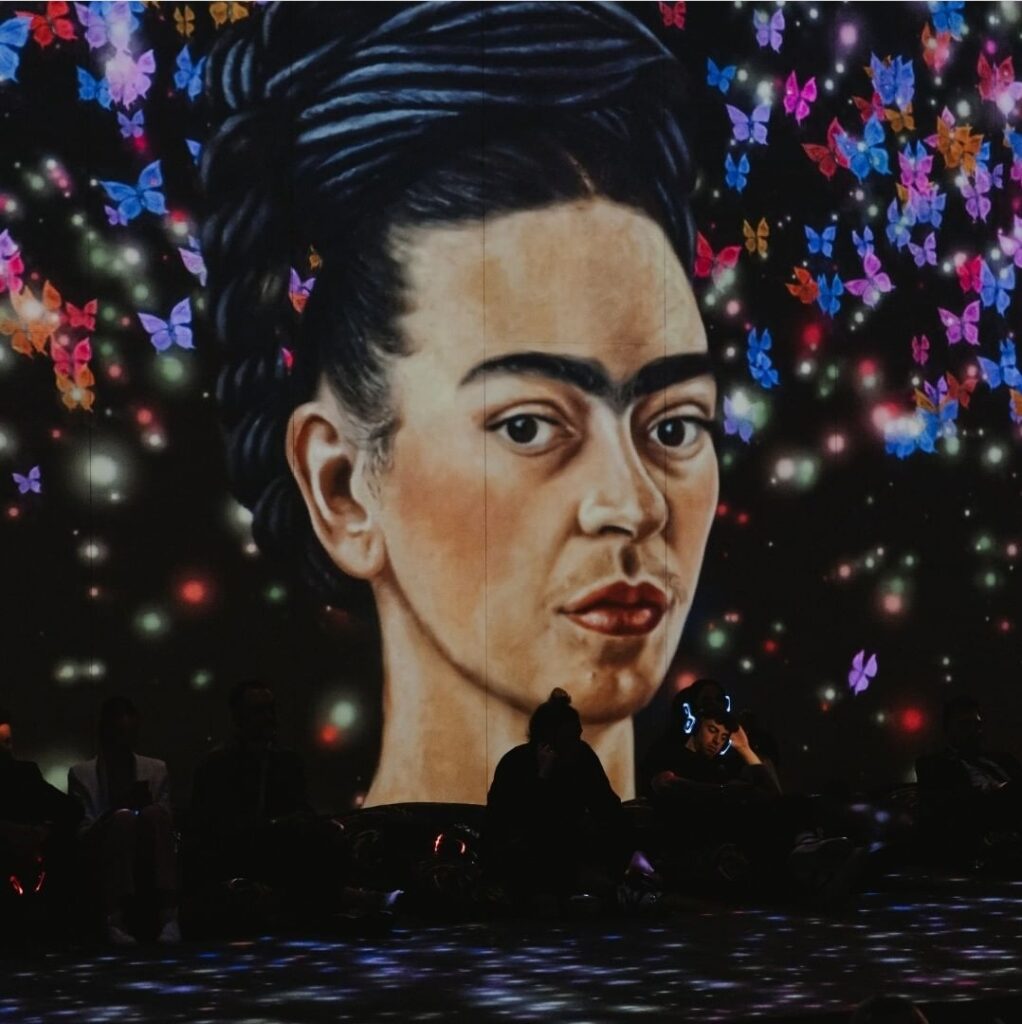 Viva Frida Kahlo offers an insight into the tragic life of the Mexican artist and her creations. Full of colorful, exotic symbolism, as well as a series of powerful self-portraits, the expressive artist's creations and her life are at the heart of this immersive exhibition, presented using high-performance video projection and light and acoustic effects. The 360° projection makes visitors feel as if they have been transported right into Kahlo's paintings.