Lassyri is a genderfluid content creator on Youtube and Instagram. Next to queer topics, the influencer likes to share comedy, fashion or music.
We met with Lassyri to discuss what's new for them.
Tell us a bit about yourself. What has been your journey?
Well, if you live in Brussels then you've probably seen an off-white haired black person in colorful stylish genderfluid outfits pass by. Now you can finally put a name on that individual and they are called LASSYRI. I think that a lot of people up to now don't really know what I do cause I've been a bit everywhere doing a bit of everything but not long enough for anyone to properly capture the full picture.
I'm originally from Congo but I've been coming back and forth from Nigeria, The Netherlands, and Canada to Belgium from I was 7 till the age of 18, when I decided to live here in Brussels to study film. In Canada, I started an interesting little YouTube career where I reached the milestone of being in the top 20 Comedic YouTubers for a whole week. So I figured why not study film!
I did that for 2 years and a half until I realized that I wanted to be a lot more in front of the screen instead of behind. I started signing up as an extra for different types of films and tv shows until I got invited by a casting agency which was where I started building up the status of 'Actor'. I haven't done any major roles, only very small ones in Flemish series like De Buurtpolitie, Thuis, Ghost Rockers, but mainly focused on commercials that were always easy fun money.
Because photography and film kinda go hand in hand I ended up starting an amateur event photographer career for an organization called Ethno Tendance which organized all kinds of workshops and events around ethnic topics.
That's where I also evolved from amateur photographer to the well-deserved title of professional photographer when I went from fashion week photographer, to their Head Of Photography.
I learned so much during this period about phototherapy and fashion. It was there that my love for fashion started to grow. I was exposed to so much diversity there but I still felt like something was visually missing me.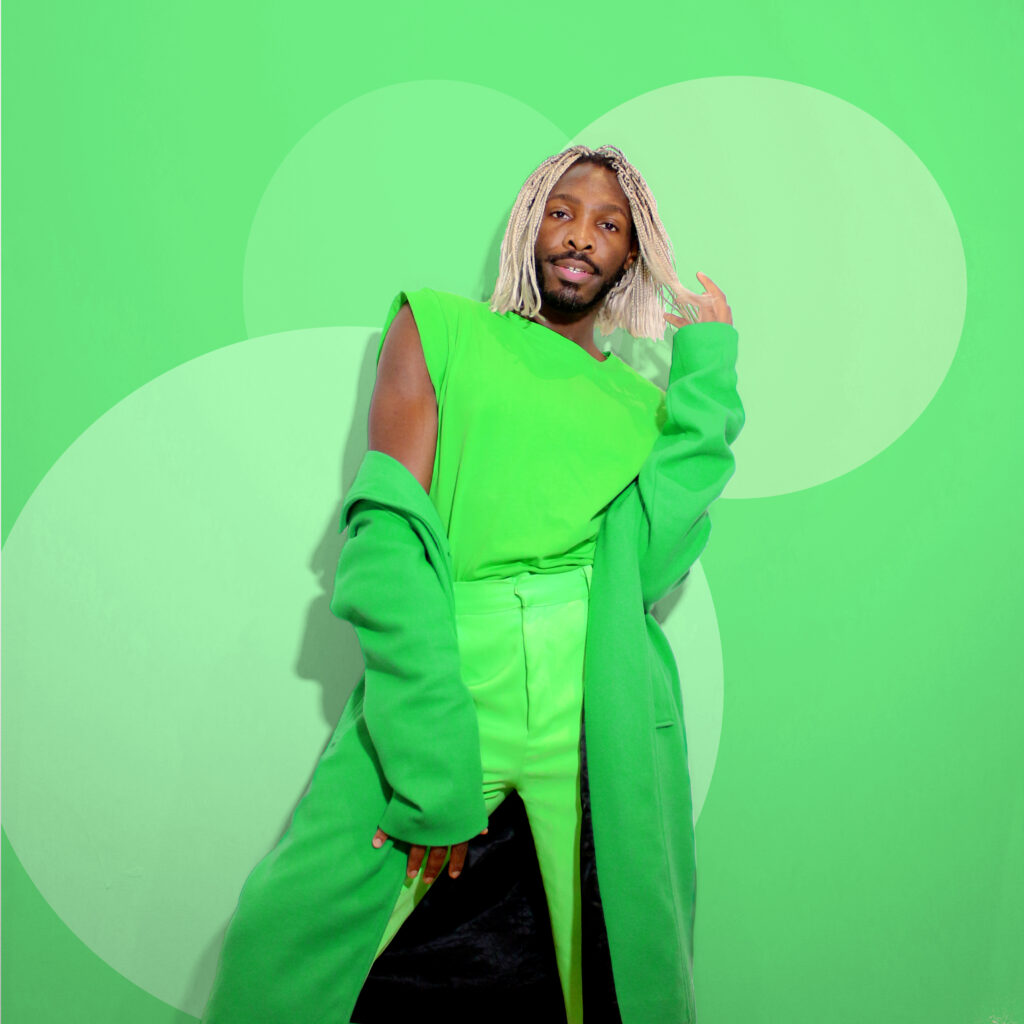 When it came to fashion photography and the brands I was seeing collaborating with influencers, I couldn't see any of the models with whom I could relate or see myself in. That's when in 2018 my visual perception changed and the birth of my genderfluid fashion started. I stopped taking pictures of other people and turned the lens towards myself.
I started showcasing my fashion style in my signature colorful minimal monochrome esthetic through Instagram. Next, I wanted to see someone like me in those Instagram influencer collaboration posts because product campaigns/ads seemed to be lacking diversity in my opinion, so I started contacting different brands that I wanted to collaborate with. By then I had created my visual formula when it came to creating collaborative content. I already had a clear understanding of what my visual style was, and what I would do is I would take every brand that I would work with into my visual world using the brand's colors which is why I think made my influencer content stand out from others.
It was really in 2021 that I solidified my visual genderfluid esthetic and brought it into my new era of YouTube videos since by then I decided to film on a green screen, which allowed me to also create video backgrounds in my signature style. Since I finally had my identity, my look, and discovered all my main talents which were fashion styling, video editing, and photography, it was time for me in 2022 to share this blossomed flower of a human being that I had become, with the world, and slowly also start developing these other artistic talents I had but never fully developed.
What are your current or future projects?
I'm going back to where it all started which is YouTube. Comedy wrapped in my esthetic and internet pop cultural references is how I would define my YouTube videos. I took a break from making videos to recharge but I'm ready to be back and entertain. Then by the end of 2023, I'm turning 30 and I decided that I want to release a single before I turn 30. Surprise! She's a singer! Music is that small part of my life I rarely talk about even though I write, sing, and produce. It's never gonna be my main focus but I want to release at least one single and then we'll see where and if that goes somewhere.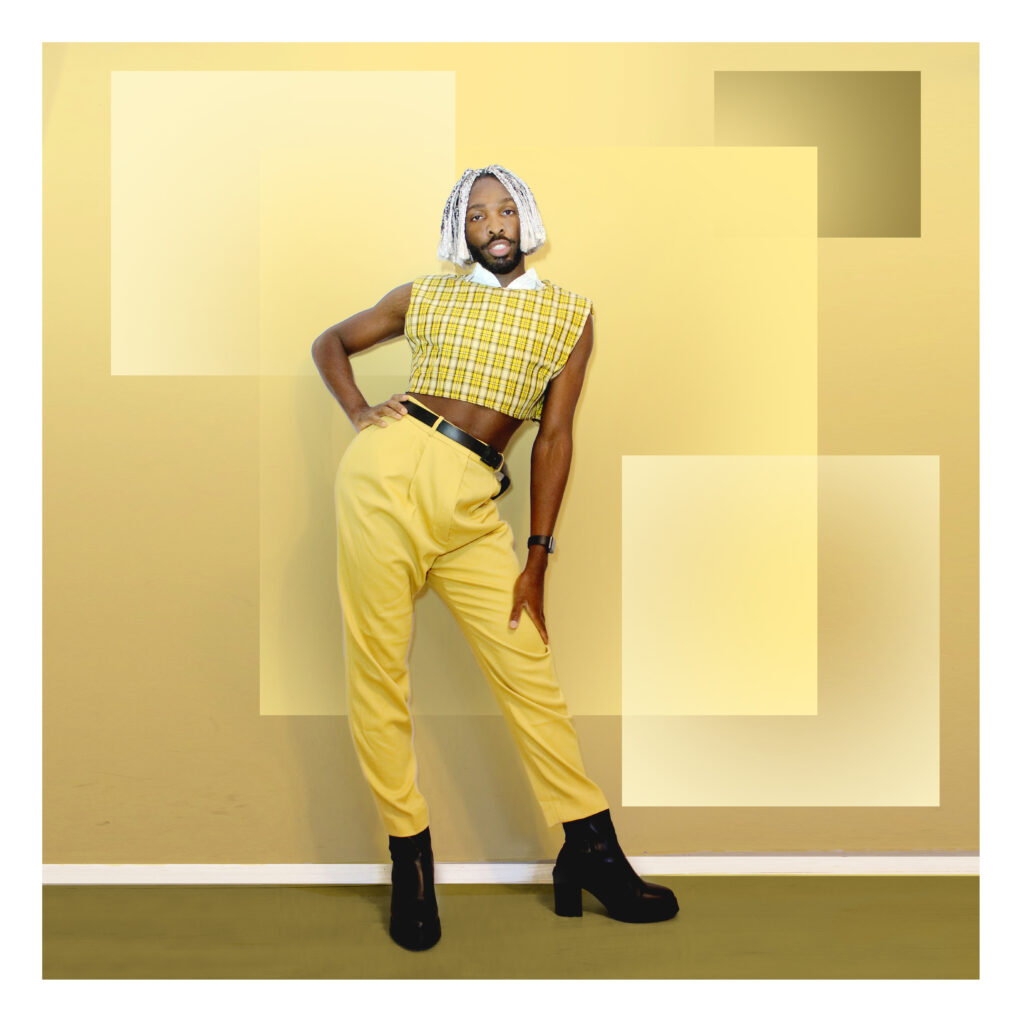 What does it mean to you to be a part of the Brussels queer community?
It's quite a simplistic honor because in my head I don't think I directly do much for the community. I think I just happened to indirectly create awareness for our community by just being authentically myself.
I think I introduced myself to the Brussels Queer Community for the first time at this place called The Agenda where I was a contestant in the lipsync competition called Crown Me Bitch. It's where I got to introduce not only LASSYRI, the genderfluid monochrome fashionista, but also finally LASSYRI the performer which is a part of me that again, not a lot of people knew existed but has been in the making while working on music.
I've been invited back to participate again. Probably this will become my new hobby: lipsync battling. It's really fun because I think that the people that will regularly come, will see the evolution of my stage presence and performance.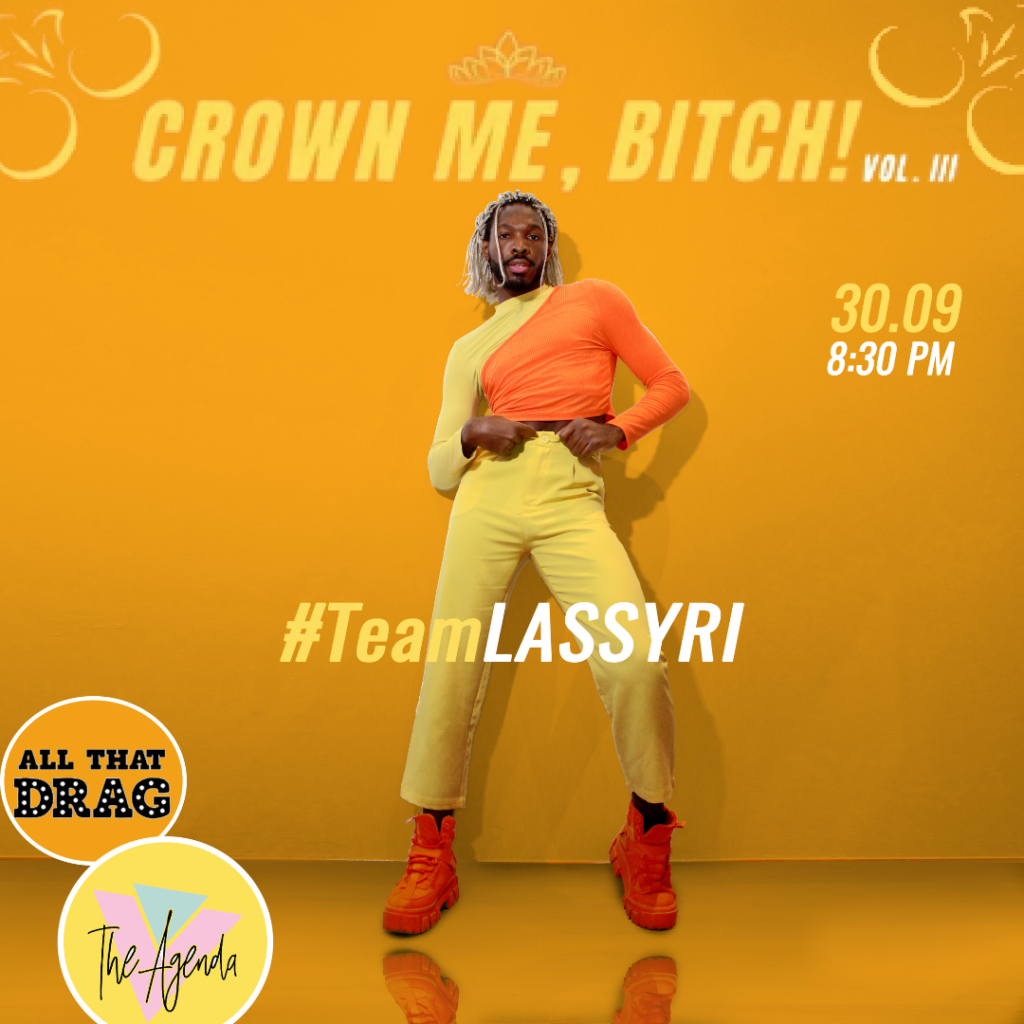 What Brussels queer initiatives are you fond of? 
I'm what I'd call a latecomer in the LGBTQIA+ community. It's just this year that I feel that I've made my entrance into the Brussels queer community and explored the different queer initiatives that Brussels has to offer at my own tempo because let's be clear, I'm no activist. The closest that I got to activism is during the intense Black Lives Matter Movement which naturally as a black person I wanted to create content that stayed authentic to my style of content. Other than that I think that being a black genderfluid person with braided off-white hair in colorful and unorthodox gender outfits is a fight against the system on its own. I'm just gonna continue being me and stay in my lane which as you can realize from what you already read, goes different artistic directions already.