If you follow Betel Rose on social media, you already know about all of the interesting points of view they are sharing about racism, intersectionality, lgbtphobia, privilege, and inclusion among many others. Next to being invited to events as a wonderful speaker, they are now launching the new podcast "Rose is the new black" on Radio Vacarme.
We've met with Betel to discuss all queer community things.
Tell us a bit about yourself. What has been your journey?
My name is Betel Rose (she/they). I was born in Ethiopia and grew up in the Walloon region in a small village in the province of Namur. I am Black, adopted, queer, bi, non-binary and I live with my cat, Nicki. I grew up surrounded by white, heterosexual people. I was very often THE Black person in school, in the sports club, in the music club, in the queer club, etc. I then lived in Louvain-la-Neuve and Namur for my studies and my first jobs as an employee, then I moved to Brussels. I wanted to be surrounded by people like me and I naively believed that I could enter a queer and black community and that my life would be saved. Unfortunately, not everything went according to plan because I am Black but adopted, and queer but not white. My life is a bit of a toss-up and I'm slowly learning to try and find that comfortable place.
What are your current or future projects?
I am a trainer and speaker on racism and anti-racism issues with a specialization in racism in the workplace. But I also deal with many other issues such as police violence, mental health, transnational adoption, LGBTQI+ communities, … I just launched my own radio show on Radio Vacarme called "Rose is the new black". It's a show that deals with Belgian and international news from an anti-racist, feminist, and queer point of view. I have worked on several small documentaries and videos that are available via my linktree and I am busy making my first documentary movie on black identities and sexualities. After that, I'd like to put my master's degree in sexology to good use and maybe even use my skills to do some therapy.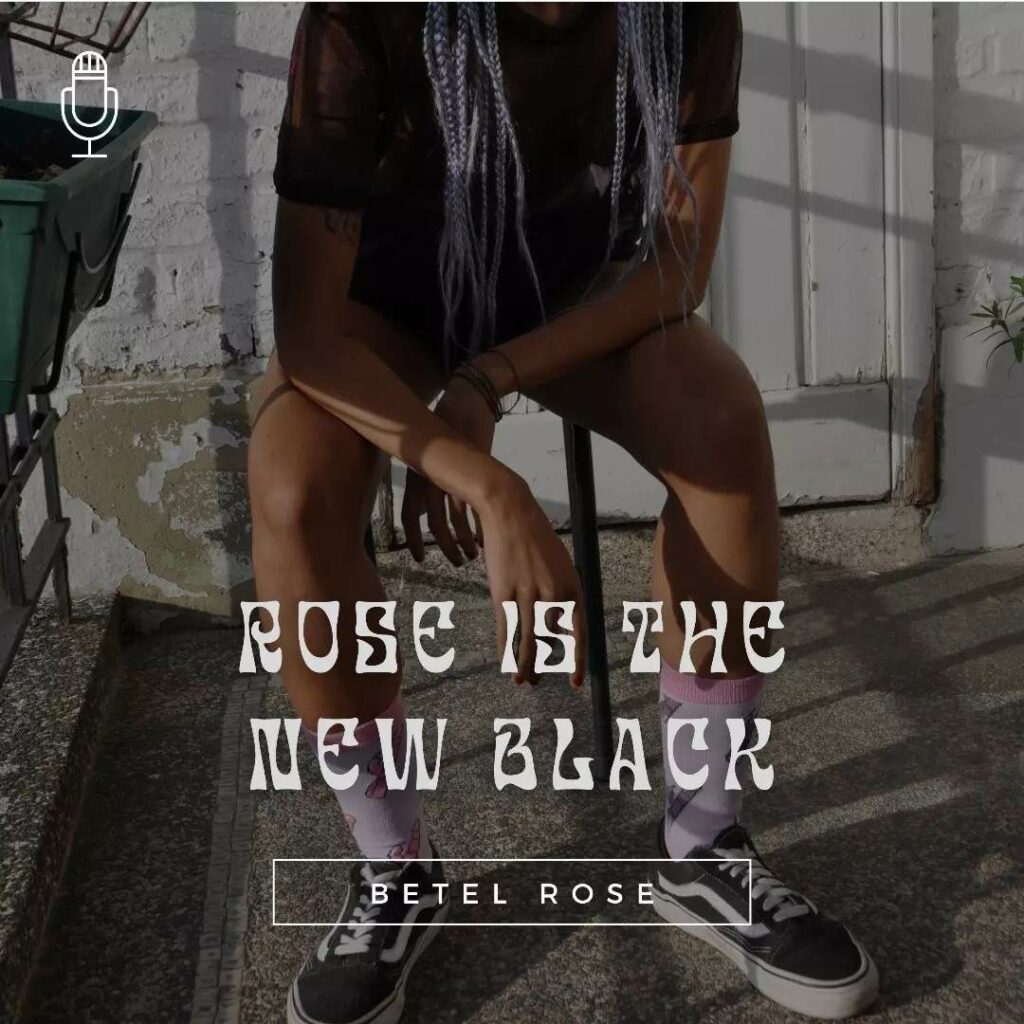 What does it mean to you to be a part of the Brussels queer community?
It's interesting because I don't feel like I'm part of the queer community in Brussels. I feel like I'm a free spirit and I go where I feel comfortable and where I'm accepted. So as a bi and black person, I don't have many places where I can feel safe. When I arrived in Brussels, I really thought I was going to join some kind of queer community, but I was quickly disillusioned because even within communities, there is exclusion and power issues that remain in place. I moved forward in my journey by strongly questioning this idea of "community". What is a community? Who does it represent? When is a person part of the community? When is a person no longer part of the community? In short, a whole series of questions that went around in my head for a long time. I had the feeling that I didn't belong to the queer community in Brussels because these communities are mostly white and whiteness means racism, whether people want it or not. Besides that, I also had a lot of difficulties to feel accepted in the Afroqueer communities because my blackness is that of an adopted person who grew up with white codes. So I have often felt excluded from a lot of places. Currently, my queer community is my friends, the people I can count on and who have been there for me through the worst of times and the best of times. That being said, I continue to fight for the inclusion of racialized LGBTQI+ people in the life of Brussels but also elsewhere in Belgium and in the world. I quickly learned the difference between community and affinity. The community is beyond me, it is about people who have common goals, common identities, who live the same experiences of exclusion, and in this case I feel very close to the adopted queer communities in Brussels.
What are your queer influences?
I have to do a lot of thinking to answer this question. I grew up without any representation of black queer people and I have the feeling that I had to evolve alone surrounded by some white queer representations. I feel like nowadays there is more representation of racialized queer people in Europe and the West in general, and that's a very good thing because it allows young people to not grow up in the dark like people of my generation (live the 80s/90s!). Afterward, I still have a few people who in their own way taught me to embrace my queer identity. First of all, I think of my friends who, like me, had to evolve by being on the fringe of society. Secondly, within pop culture, Samira Wiley, Londynn B, Indya Moore, and Billy Porter are people who have made an impact on me both in terms of their identities and the way they view the world and queerness. There are probably others but I have to think about it.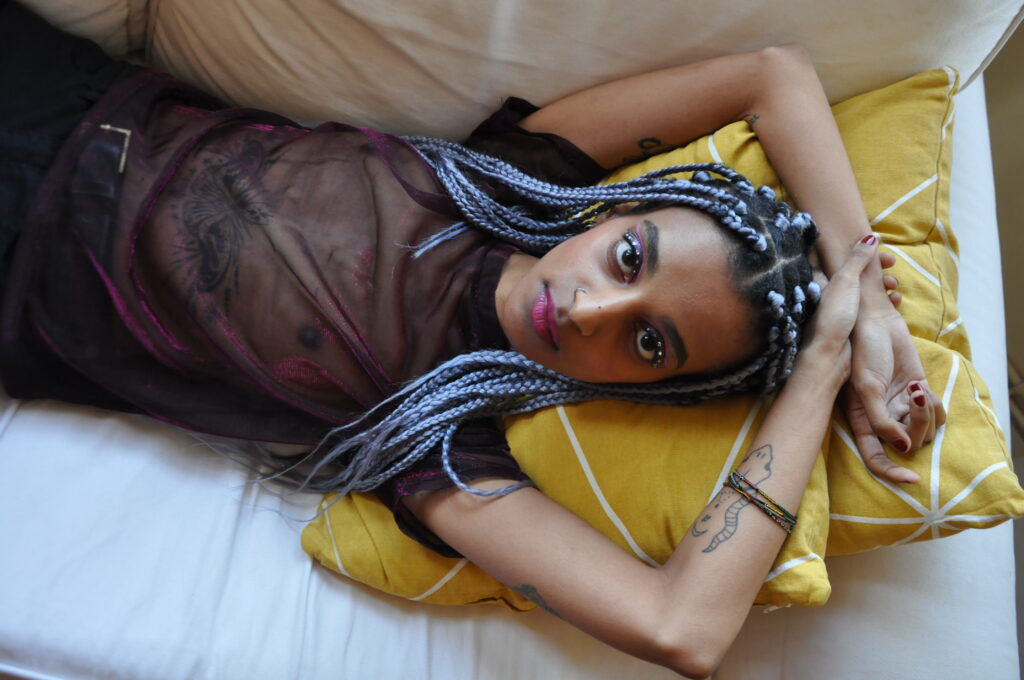 What Brussels queer initiatives are you fond of?
I'm a person who doesn't get out much, but I do get out of my den for some collectives because they do essential work. First of all, Rainbow Nation, which offers events and discussion groups for racialized queer people. Fatsabbats, a collective by and for racialized queer people who offers events, conferences but also moments of care between us whether it is around the body or mental health. Recognition, to go see films directed and carried by Black people, including films centered around LGBTQI+ themes. Yoga with Bissi, is unbelievably required. Bissi offers yoga and pole dancing classes for everyone and is one of the best teachers I've ever met. It feels so good to be able to reconnect with your body when you are a person whose body has been historically abused. And I finish with Shabbes 24/7 which offers meetings between queer and Jewish people. They also publish a zine that talks about the intersection of our queerness and the Jewish religion.