Start your engines, the first episode of our very own Belgian franchise finally aired and we are gagging.
Drag Race Belgique is broadcasted every week on Thursday on Auvio and Sunday on Tipik.
This is our review of the episode so this article contains major spoilers. If you haven't watched the episode yet, do that and come back later. You can also catch up with our meet the queens article.
We first discover that the winner will take home a crown and scepter and a cash prize of 20.000€.
The first queen entering the werkroom surrounded by Manneken Pis little statues is Edna Sorgelsen with her catchphrase "Really? I have already won? But I didn't say anything yet." She's followed by Mocca Bone and her coffee and ballet-themed entering look.
The following queens with sickening looks are Athena Sorgelikis with a full purple crop-topped outfit, and Valenciaga wearing her drag name imprinted and high heels Crocs. Let's also notice Brittany von Bottoks and her crazy colorful outfit full of teddy bears and stuffed animals and messy make-up.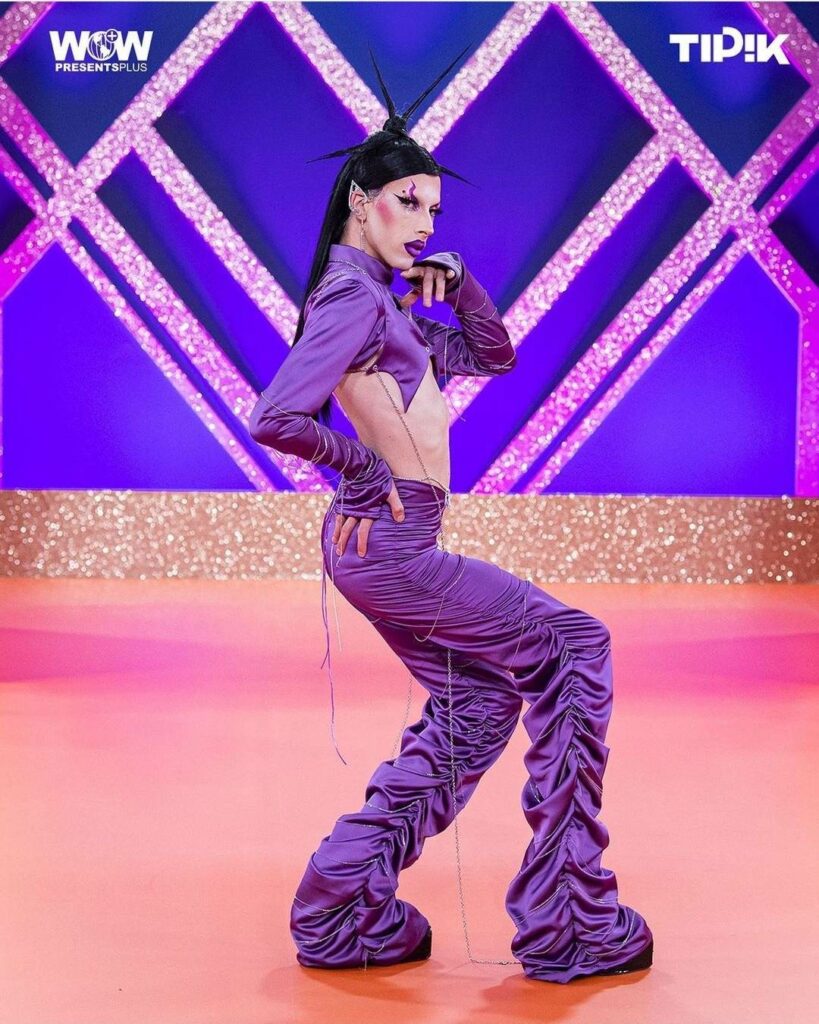 We learn that Athena is Edna's drag daughter and they are the first mother/daughter duo of the franchise. A shady moment happens when Drag Couenne compares her leather and nails dress to Peach's denim dress telling her it shows she made it herself.
Rita Baga finally appears and invites the queens to their first maxi-challenge: the talent show.
While the queens unpack and untuck, they get to know each other. Athena initiates a discussion on gender identity and we get to know about some of the queens self-discovery process through the art of drag. While getting ready for the challenge, they share their make-up transformation routines. Amanda Tears shares in a touching moment that she allowed herself to explore make-up later than she would have liked to because of bullying at school.
We move to the main stage to be introduced to the judges: Lufy, a well-known fashion influencer, and Mustii, the singer/actor. They are joined by two guest judges for this episode: Fanny Ruwet the stand-up comedian and Rokia Bamba the DJ and radio producer who were both featured in the last print issue of KET.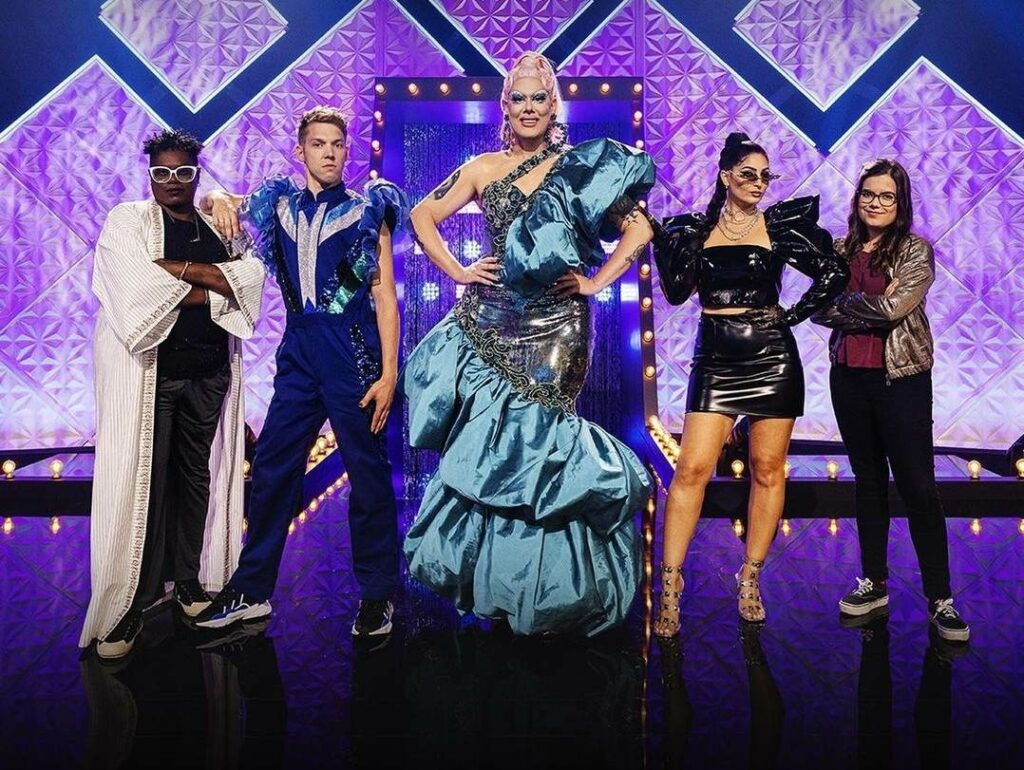 The talent show begins and we are impressed by Athena blowing flames in her hilarious comedy number and Drag Couenne's surprising and mysterious rendition of "Femme Like U" by K-maro. Edna takes us to space with a mystical song, Mademoiselle Boop learns us how to tragically cut an onion, Peach dances with a sword, Valenciaga plays the kazoo with her genitals, Mocca gives us a ballet lesson and Susan multitasks while doing aerobics.
Brittany's mildly funny stand-up comedy and Amanda's singing and crying mascara number appear to be bombing their performances according to the other queens reactions.
The runway theme is "Belgicolor: Black, Yellow, Red" and let's say our Belgian flag has never been so fashionable. We are mostly impressed by Athena's furry caterpillar look, Susan's large geometrical coat with eyes, Peach's dress with a gigantic train, and Couenne's see-through threaded dress. Amanda's waffle and Brittany's eighties punk look were less polished.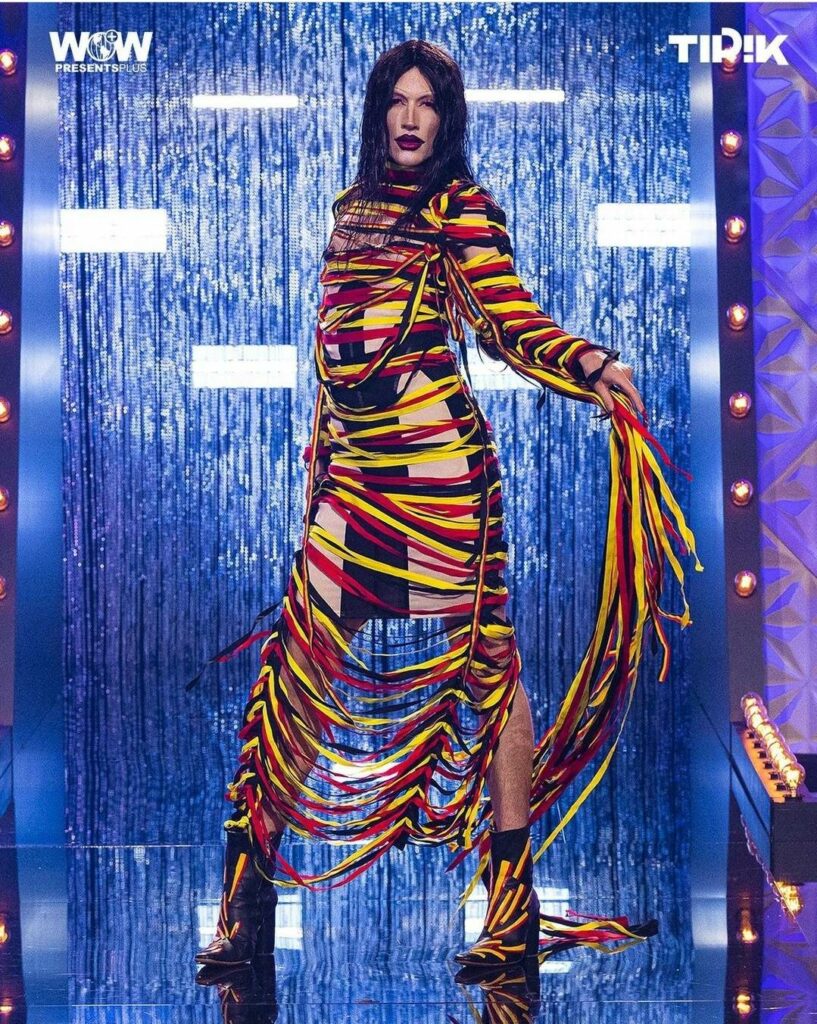 Edna, Boop, Peach, Susan, and Valenciaga are safe and they can go untuck while the other queens get feedback from the judges.
Athena and Couenne are in the top but it is Athena who steals the first win. Mocca hears she's safe. Amanda and Brittany are the two queens lipsyncing for their lives on "Tous les mêmes" from Stromae. Amanda is the queen to wins the lipsync and gets to stay. Brittany sadly has to sashay away and becomes officially the Porchop queen of Drag Race Belgique.
Catch up on all Drag Race Belgique content on KET Magazine.