Did you all have the chance to see this week's episode yet? Drag Race Belgique is broadcasted every week on Thursday on Auvio and Sunday on Tipik.
This is our review of the episode so this article contains major spoilers. If you haven't watched the episode yet, do that and come back later. You can also catch up with our first episode review.
After the first elimination, the queens are back in the werkroom and they can read Brittany's goodbye message in the mirror. Everyone congratulates Athena Sorgelikis for winning the challenge and Amanda Tears for surviving the fits lipsync.
It's a new day in the werkroom, and before the mini-challenge, queens are introduced with the Frites Crew, our very own Belgian version of the Pit Crew. The mini-challenge is a photoshoot in quick drag but the queens will struggle with the wind of professional blowers. Susan is the winner of this hilarious sequence.
The maxi-challenge is announced and it is an acting challenge: a commercial promoting Belgian flagship products such as Belgian fries, waffles, and our very own "chicons". The three teams are led by Susan, Amanda, and Athena because of their wins.
While planning their commercial script, the contestants are visited by Rita Baga and Mustii to discuss the ideas. Filming begins and it is not without difficulties but the queens still manage to wrap up.
Back to the werkroom, it's time to get ready for the runway and to learn a little bit more about the queen's journey with queerness through the topic of parents' acceptance. Valenciaga confesses that her policeman father doesn't know about her doing drag. Drag Couenne also has a policeman father who's very proud of her drag activity. Athena says her very religious parents didn't accept her as she was and that she had to leave and find herself a chosen family instead. Mocca Bone explains she's adopted and that it is a struggle not to know her background. She still feels very lucky with her adoptive parents and wants to adopt herself. Edna Sorgelsen reveals she and her boyfriend are on their way to adopt as well.
We move to the main stage and get together with the judges. Lufy, and the two guest judges: Jarry and BJ Scott. The runway theme is "Hors des cases" and is centered around Belgian comics.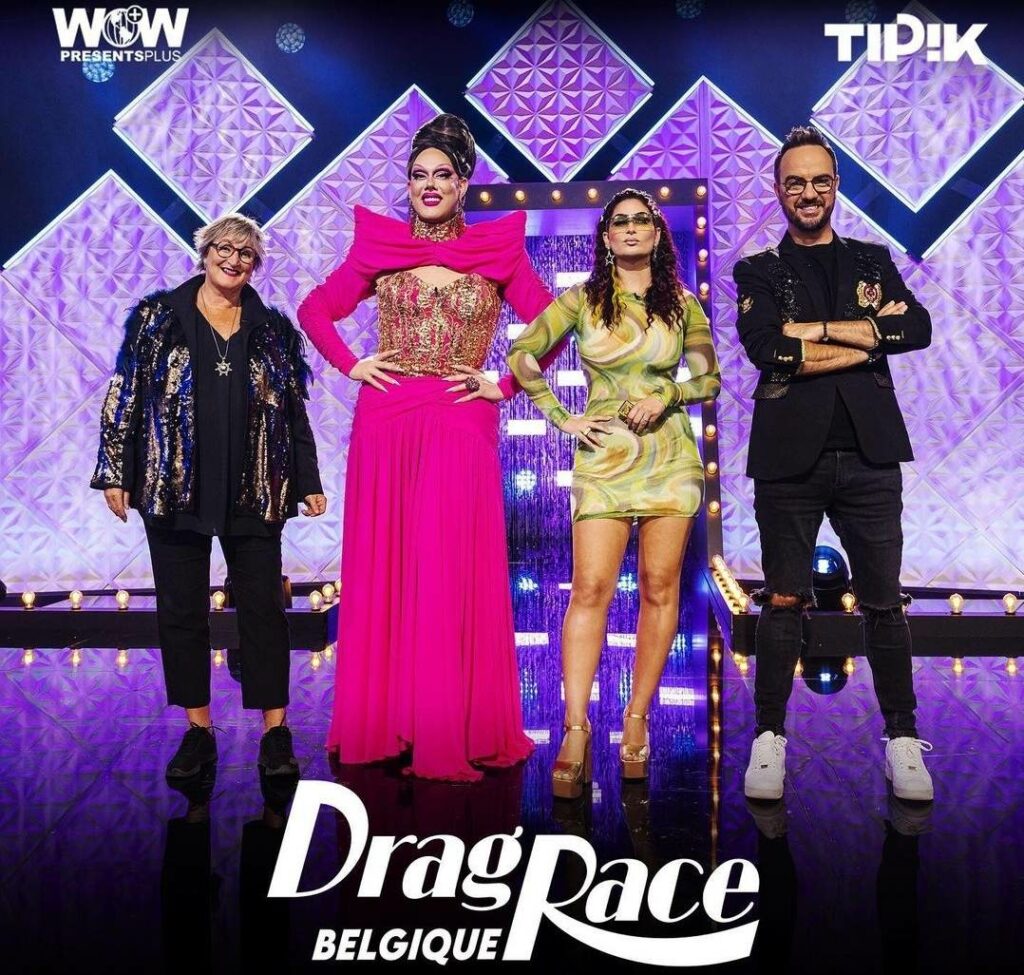 Couenne, as Gaston Lagaffe is unbelievably well done. Athena as Le Chat, Peach as Natacha, and Valenciaga as Tante Sidonie are also very convincing. The surprise is the fact that not one, not two, but three Marsupilamis are walking the runway (Mocca, Edna, and Amanda). The least impressive look of the runway looks to be Amanda's even if Mademoiselle Boop had a little incident with her cute Mademoiselle Jeannne's impression who lost her wig.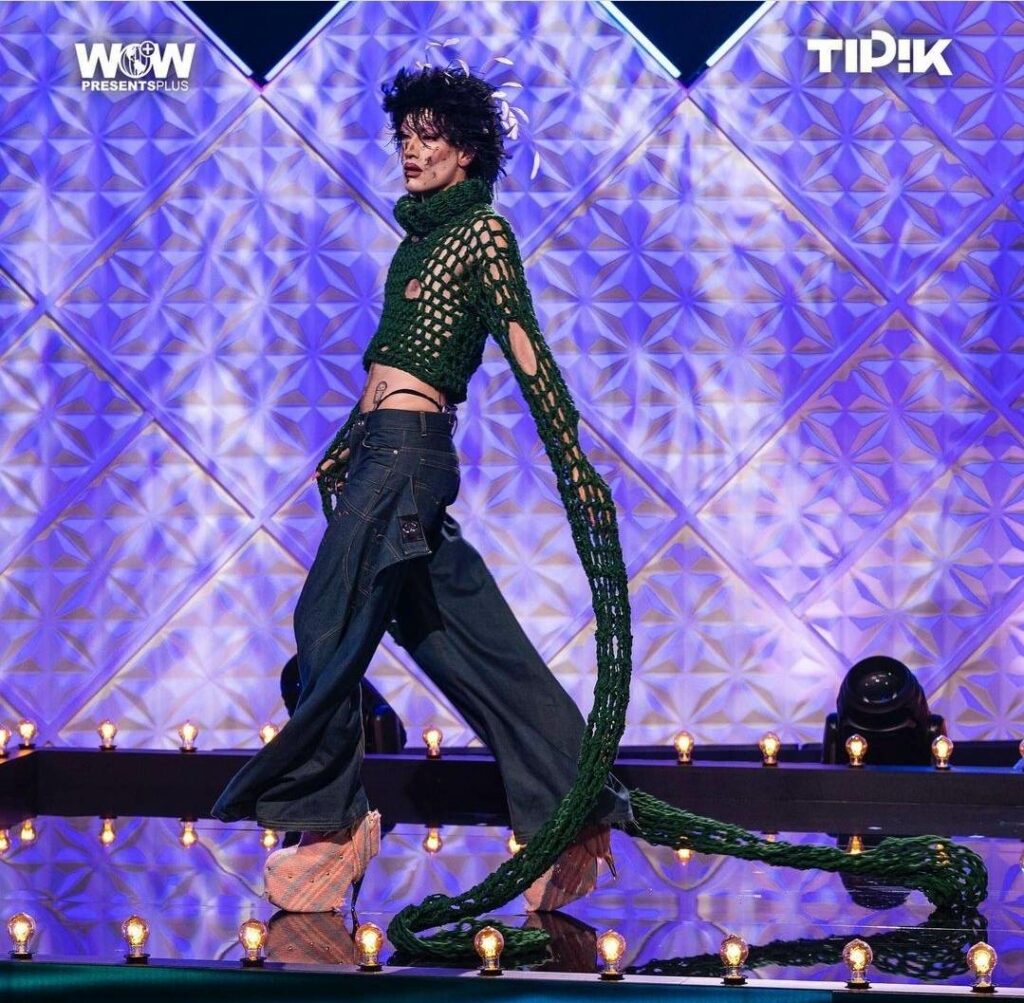 The commercials ar e aired and it is clearly the one around Belgian fries (Athena, Couenne, Valenciaga) that is the most hilarious one. Peach also manages to stand out and be really funny in the commercial around chicons.
Boop, Edna, Mocca, and Athena are safe. We are kind of surprised to hear Valenciaga is in the bottom and she gets a little emotional explaining why she chose to embody Tante Sidonie who she believes to be a trans icon. Couenne is the winner of this episode. Peach is second and Susan is safe.
Valenciaga and Amanda have to lipsync for their life on "Je t'aime" by Lara Fabian. Valenciaga is the queen to wins the lipsync and gets to stay. Amanda sadly has to sashay away.
Catch up on all Drag Race Belgique content on KET Magazine.