Located in an abandoned building at 70 Van Artevelde, this former haberdashery and hosiery factory has now been brought back to life as Mercerie – an exciting creative hub for the art and performance scene of Brussels.
By focusing on collaboration and inclusiveness, Mercerie aims to respond to a growing demand and need for a common ground between the emerging and institutional art scenes.
This weekend is a big milestone in the development of Mercerie, and they've got a lot planned.
Thursday: Moli del tro
Friday: Disconsole
Saturday: Nek_mdk
In the month of March, over 60 different artists will be using the Mercerie space as their creative playground.
Check out their Instagram for full details.
What's on at Mercerie this weekend?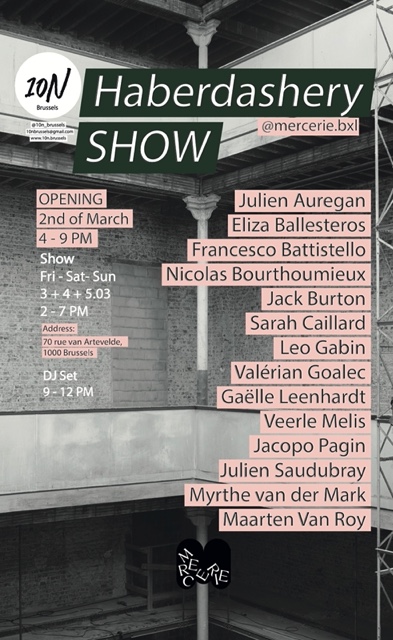 What's on at Mercerie in March?