Andy Lorbi Ishiringo is Miss Bear Belgium 2023. They are involved into several queer associations and they are working at Stammbar. Let's check out what they had to tell us.
Tell us a bit about yourself. What has been your journey?
I'm Andy Lorbi ISHINGIRO and I'm a queer gender non-conforming migrant here in Belgium. I have been here for 3 years and now I'm getting back what I think was supposed to be mine. With that, I mean living my life fully and enjoying every aspect of it freely. Everything is OK, I am working and studying.
What are your current or future projects?
I'm currently studying social work so I can understand more about how this society is functioning. I am getting out of my comfort zone but l want to use the stigma that I got while growing up so I can have a better approach and comprehension of the life of human beings in this world.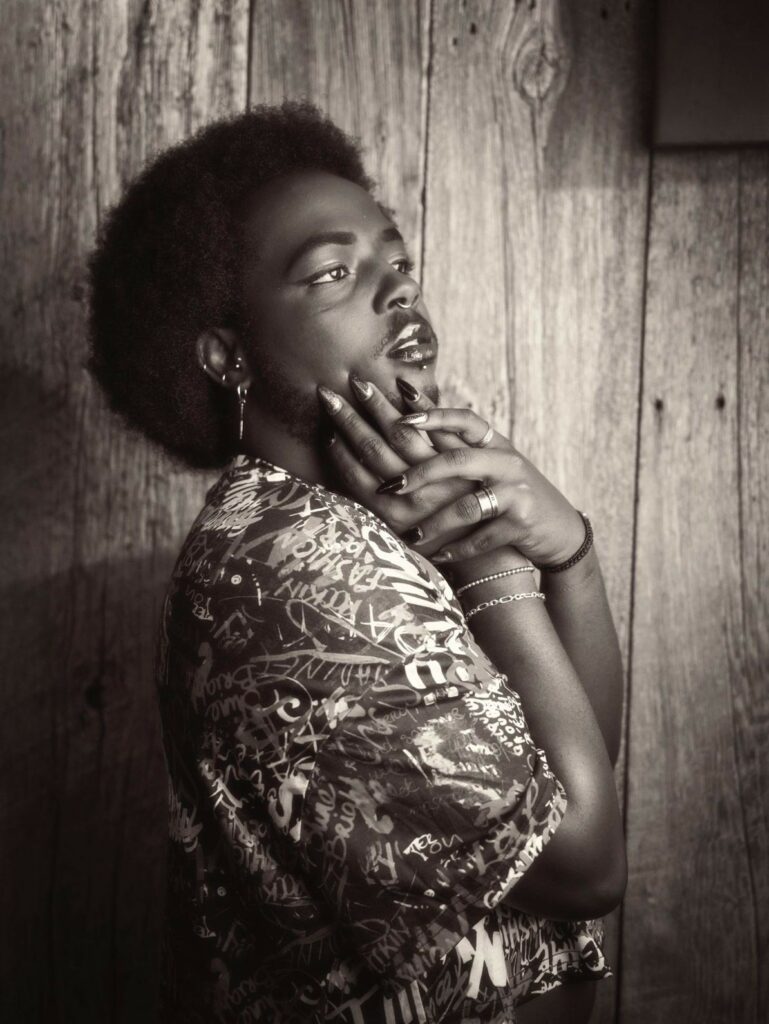 What does it mean to you to be a part of the Brussels queer community?
I think my personality matches this beautiful community and I keep bringing this personal touch to it for the last few years. I keep growing my name by doing what I love the most.
What are your queer influences?
Being Miss Bear Belgium 2023. In a world where men are dominant in everything, I came in that competition with all the elegance of my personality, with all the prettiest things I can show, and obviously, I won hahaha. That title gave me some influence on the Brussels bear community and I am bringing a touch of diversity. It also boosted my confidence thanks to this official "name". I was already being myself every day but now it feels like I have to represent or be visible.
What Brussels queer initiatives are you fond of?
I have been volunteering in many LGBTQIA+ associations for a few years now. Exaequo was my first one and I got a great experience by learning about sexual health or aids prevention. I have been a member of the Rainbowhouse for a long time too. I work at Stammbar which is a cruising bar and I love my work because the point of the owner is to deconstruct preconceived notions about the queer community and create a more welcoming venue.
Picture credits: Gaëtan Chekaiban, Bernard André