I caught up with Blue Davis to talk music, relationships, and learning from your mistakes
Your EP, Blue, is a three-song narrative about a crush. Why did you choose that experience to write about and build the EP around?
I had a crush on a man. He was straight – he didn't like who he was. I thought we might have had the beginning of a relationship, but it didn't end well.
When I spoke with my friends about it, it was something that many of them identified with – it seemed to be a pretty common experience. I'd never heard a song about this kind of relationship – I'd never heard an artist sing about it. I felt that it's a story that needs to be told.
Growing up, I never had those songs where it feels like the singer is talking to you. There's not a lot of songs about us and our relationships. Sometimes you want to be recognised and seen – you want songs about our experience. We need more songs about queer stories.
The first song on the EP is about the beginning of that crush – you want to build that connection, you want to make it work. The second song is about a straight man who has sex with men but he feels shame about it – he projects that shame onto the men he has sex with. Men like that can be quite violent – verbally and physically. The third track is a song of relief – of moving on. As gay men, we have to move on not just from this man, but from our ongoing obsession with straight men.
Realising that many of us are stuck in this cycle – repeating this pattern of falling for straight men – it made me sad. We deserve better.
If you're trying to have a relationship with someone and they're projecting their shame onto you – not wanting to be seen with you in public, telling you to be less gay – that's their issue. That's their struggle.
As gay men, we deserve to love ourselves. We deserve to love ourselves enough to be with someone who really appreciates who we are and celebrates who we are.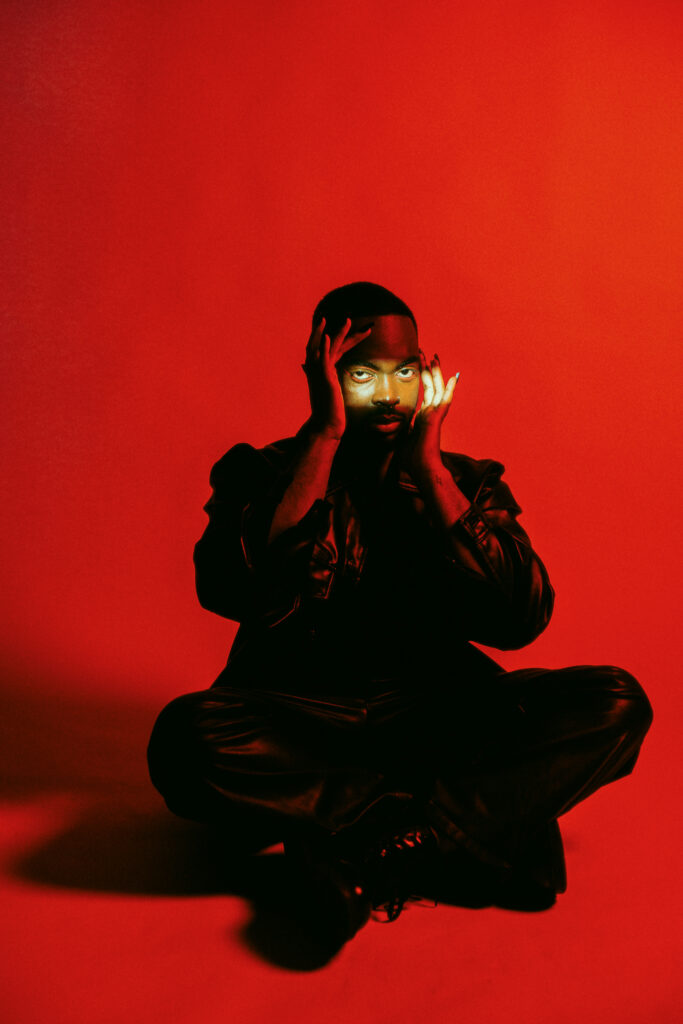 Do you have any favourite songs about love and relationships?
Two Men In Love by The Irrepressibles – ugh, that song give me chills!
What are some good break-up songs?
For the 2000's OG, Bulletproof by La Roux. For the new babies, I'd say Flowers by Miley Cyrus.
What about sex and music – do you have a sexy playlist that you go to when you're getting it on with someone?
We're talking baby-making music! R&B is very good for that.
My go-to track is Would You Mind by Janet Jackson. It's a very good song – very slow – there's something about that track, it's classic baby-making music.
Is music your love-language?
One of my best dating experiences was when I was chatting with this guy and out of the blue he sent me a Spotify playlist that he'd created for me. It felt like the best thing ever – he chose these songs for me. That's sexy!
Don't send me nudes, send me music.
Could someone's taste in music be a deal-breaker? If they're into music that you don't connect with, does that make them less hot?
Kind of! I want to be able to share my music with you.
If you love metal, I just can't.
Do you ever listen to a song and think – if I ever get married, this is the song that I'm going to play at my wedding?
Where Is Our Love Song, by Stevie Wonder.
In terms of your music, you describe yourself as a bit of a perfectionist – how does that translate into your relationships?
I put pressure on myself to have perfect relationships. I'm very hard on myself. I try hard to make the other person feel good – I want to be the best version of myself.
In our community, we have to be more loving towards ourselves. We have to love ourselves more than the idea or the experience of being in a relationship.
It's important that we don't keep making the same mistakes. It's important that I don't keep making the same mistakes.
Blue Davis will be releasing his new single on 21 April – follow him on Instagram for all the latest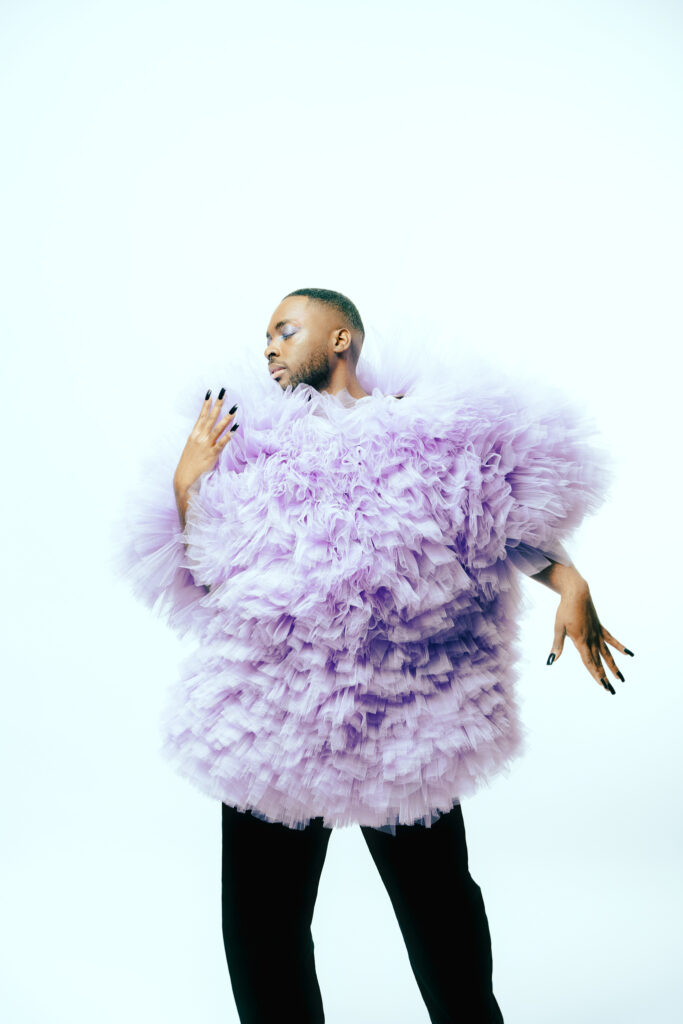 Photo credit for all images: James K Barbosa