Asma El Guezouli is the co creator of "Baleine Sous Caillou" podcast but not just that. Her "Balades Sonores" about Queer Brussels are amazing and you can catch her on Radio Vacarme.
Tell us a bit about yourself. What has been your journey?
I was born in Brussels, where I grew up and where I have been living for 31 years now. Daughter of a mother from Charleroi and a Moroccan father, granddaughter of my Flemish grandmother, I am a beautiful patchwork of different cultures and origins which, I think, represent Brussels' diversity well. I define myself as a cisgender queer woman. My passions are dark chocolate, tea, words, traveling, my podcast, and music (and my cat).
I think that as a queer person, I was led early on to question the norms of society, even unconsciously. Sexuality and gender issues quickly caught my attention and it was during my communication studies at IHECS that the premises of my career took shape. On the one hand, I got to know the radio medium and learned the technique and on the other hand, I directed my thesis on the question of gender representation in media production by taking as a subject of study the case of Laverne Cox in Orange is the New Black. Fascinating!
Today, after having worked in several sectors, I lead a double life. I am in charge of Equal Opportunities and Women's Rights projects at the commune of Saint-Gilles during the day and a podcaster in the evening and during weekends. I co-created the Baleine Sous Caillou podcast project in 2019 with a friend and it's incredible to see where we are today, thanks to hard work, perseverance, sacrifices too, and above all the inexhaustible desire to make our voices heard, but also those of our friends. It is a project that has evolved a lot, with which we have had fun and have been able to live experiences that we would never have had if this project did not exist.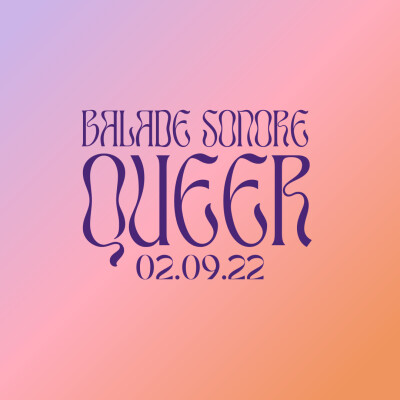 What are your current or future projects?
At the moment, you can discover our queer sound walk (balade sonore) which takes you through life stories, anecdotes, places but especially emblematic and diverse personalities of the Brussels queer community. Our goal is to show that LGBTQIA+ people are everywhere and that their stories are multiple. During 1h30, you will pass by the Nova cinema, the Cabaret Mademoiselle, the bar The Agenda, but also the Tulitu bookshop, the Town Hall or the Mont-des Arts.
We are also working on an evening at the Recyclart for which we have been given carte blanche. We are organising a one-hour talk with the Fatsabatts collective, the Fat friendly association and Victoria Piya. Then we continue the evening on the dancefloor with the NotOkCupid duo and finish with Laura a.k.a L4U. It takes place on Friday 21 April from 8pm to 12:30am, we can't wait!
We continue to broadcast our monthly interviews on Radio Vacarme, our episodes on social issues with a queer and feminist perspective and are waiting for the answer for the funding of a big sound creation project around the subject of anxiety.
I have just finished the feminist guided tour project on the history of struggles in Saint-Gilles, amazing! I am currently preparing an event in Place Morichar on Wednesday 26 April called "Place aux filles*" which aims to (re)establish values of solidarity, community, dialogue and inclusion through various friendly football tournaments for primary schools in the morning and associations in the afternoon. There will also be an associations' market which will allow everyone to discover LGBTQIA+, EVRAS, sports and feminist initiatives, collectives and associations that work every day for a more inclusive and supportive society.
Another big project is a photo exhibition in the public space on the theme of single parenthood that I am setting up in collaboration with the incredible collective of women photographers women we share. The intention is to raise the profile of these families (especially single mothers) through portraits, podcasts and a catalog containing various testimonies and cartes blanches from associations as well as useful resources. We hope to challenge politicians to take up this important issue! Opening on 30 May and possible visits in different places in Saint-Gilles during the whole month of June.
In short, you can see that I don't have much time to be bored!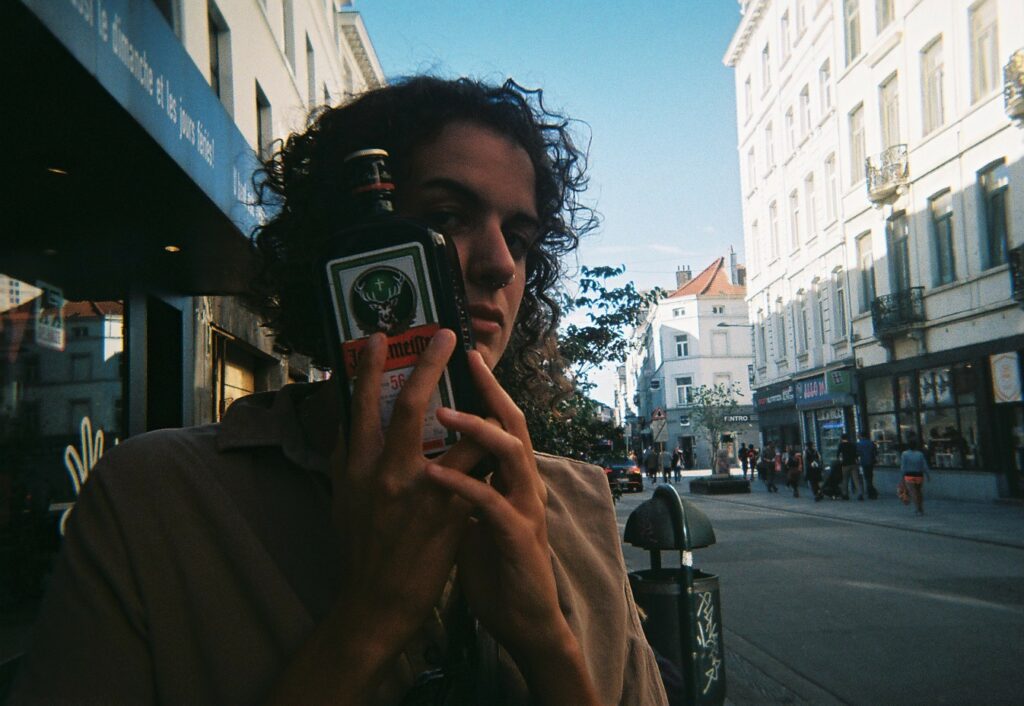 What does it mean to you to be a part of the Brussels queer community?
I still remember my very first lesbian party in Brussels, I must have been 15-16 years old and I was discovering this new world through a friend who had come out before me. I was intrigued and at the same time wondered what I was doing there. In the years that followed, I started going out quite regularly to queer parties, where I met friends, lovers, one-night stands, lovers. Today, it's a very lively scene with a very dense, vast and visible offer. It's no longer just a few parties here and there and Pride as a key moment of the year for everyone to get together. If we wanted, we could go out every night of the week and the weekend! And then with Drag Race coming to Europe and especially to Belgium, we are moving into an even more mainstream category than before. We agree that this doesn't solve all the problems that still exist and the discrimination that LGBTQIA+ people face in our society, but I think that the evolution and especially the visibility of our struggles is rather positive and I'm happy to be part of it in my small way.
What are your queer influences?
When I was younger, I started following a lot of youtubers and queer stars on tumblr, so my background is strongly English-speaking and these are the people I still follow on instagram. I am surrounded by queer artists, activists and non-activists whom I admire enormously and whose work I follow on a daily basis. These people inspire me a lot. Otherwise, I'm an unconditional fan of Christine and the Queens!
What Brussels queer initiatives are you fond of?
What is undeniable is that Brussels has been bubbling over the past few years and queer initiatives have been multiplying. The first ones that come to mind are the new queer DJ duo NotOkCupid, the Sassy Cabaret, the Fatsabatts collective, the Pink Screens festival, the "à l'aise bien" parties, the brussels manneken fish waterpolo team, the mothers and daughters bar, and I could name many more.