Brussels is a city that embraces its street art – this includes numerous queer artists and artworks that are definitely Insta-worthy.
Here's some of our favourites.
Love Remembers – Sintkristoffelsstraat
This mural is dedicated to the memory of Ihsane Jarfi and all victims of LGBTQI + phobic discrimination.
Ihsane was killed as the result of a homophobic attack in Liège in 2012. Following Ihsane's death, his father, Hassan Jarfi, created a foundation aimed at combating discrimination.
You'll find this mural next to the Riches Claires theatre on Sintkristoffelsstraat.
The mural was commissioned by the RainbowHouse of Brussels and was created by artist Anthea Missy.
The intention of the mural is to convey a message of hope and to celebrate the value of diversity.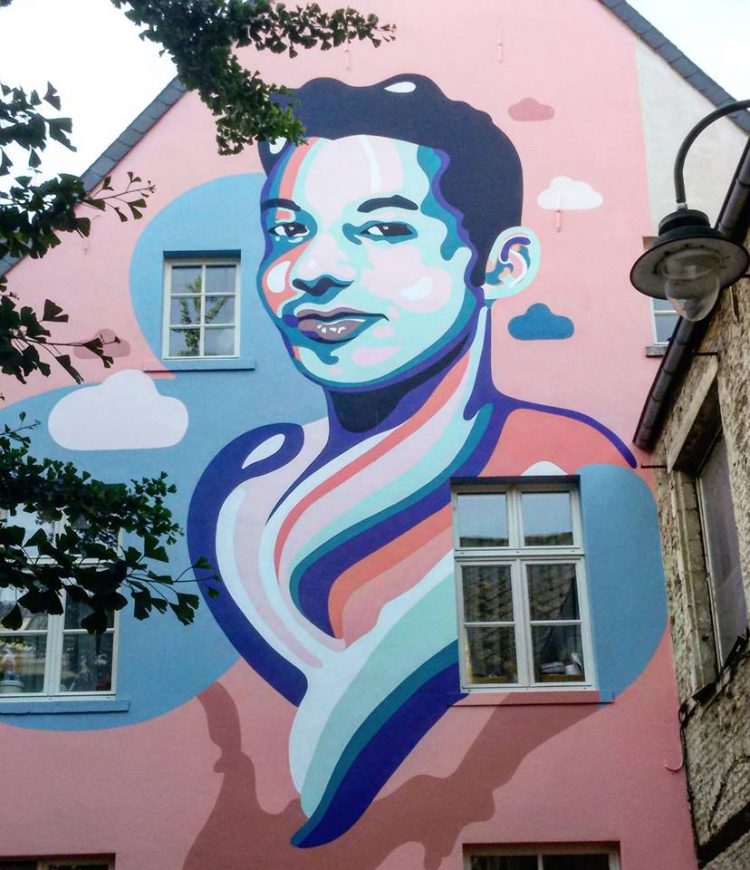 Out in the Street – Lollepot straat
Out in the Street is a 40-metre long series of street-art portraits that celebrate LGBTQ people.
Artists that have contributed to the series include Ralf König and also Fotini Tikkou.
The intention of the mural is to showcase the lives of LGBTQ people in Brussels today – the joy as well as the challenges.
You'll find this mural on Lollepot straat.