Belgium Bear Pride Brussels 2023, a prominent event in the LGBTQIA+ community, is taking Brussels by storm this week. This celebration shines a light on body positivity and inclusivity, particularly for men with larger frames.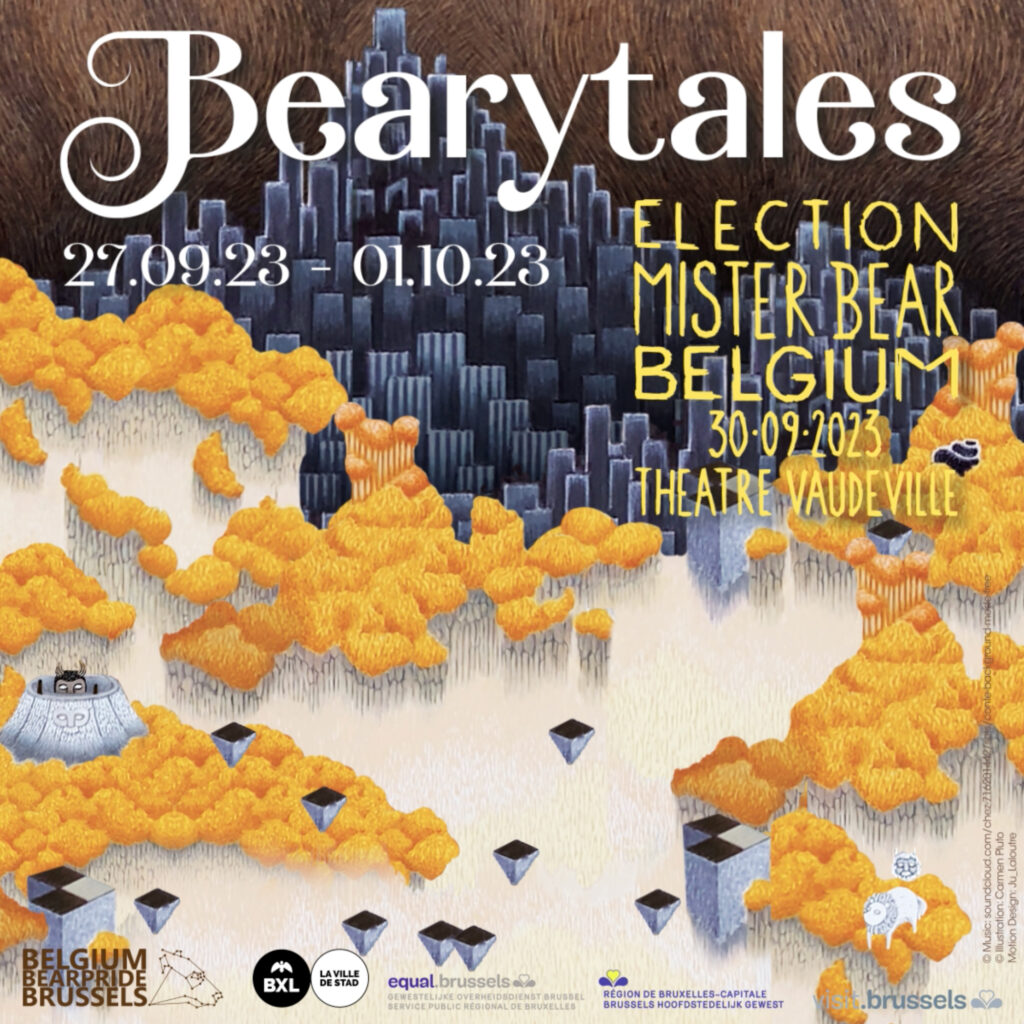 At its core is Mister Bear Belgium, chosen through a dazzling show at the Vaudeville Theater. He champions body positivity and inclusivity while representing the LGBTQIA+ community. The event showcases Brussels' cultural richness through various programs and culinary experiences, culminating in the Bearwalk Parade, promoting tolerance and unity.
The bears of Brussels are gracious hosts, welcoming an international crowd and fostering integration among diverse LGBTQIA+ groups, underlining Brussels' renowned hospitality.
Mister Bear Belgium is selected during a theatrical competition where candidates present projects that blend cultural activities with humanitarian themes. The winner represents the event for a year, nationally and internationally.
Belgium Bear Pride collaborates with bear groups from around the world, offering visitors a unique perspective on Brussels and its LGBTQIA+ community.
The event also supports charitable causes, with this year's focus on street nurses aiding the homeless. Funds are raised through a charity dinner and the sale of original artwork.
Belgium Bear Pride extends solidarity to countries with threatened LGBTQ rights, inviting their Mister Bear to foster connections.
Participants enjoy guided walks, themed visits, and workshops, including a Body Positive session, promoting self-acceptance.
Jerome Goy, a visually impaired bear, shares his story, raising awareness about visual impairments.
Inclusivity and gender identity are discussed through street theater and the Miss Bear Belgium pageant, featuring non-binary, transgender, and drag artists.
Belgium Bear Pride Brussels 2023 showcases Brussels' cultural diversity, sending a strong message of unity and acceptance from the heart of the city. This event celebrates diversity within the bear community and promotes a future marked by inclusivity.