Brussels is currently celebrating the vibrant colors and voices of queer cinema with the 22nd edition of the Pink Screens Festival, organized by Genres d'à côté and Cinéma Nova, from November 9th to 18th. This ten-day festival not only showcases over a hundred films from across the globe but also places a special emphasis on Belgian cinema, particularly with the "Made in Belgium" short film sessions happening tonight and again on Wednesday.
This year, along with the international selection, the festival is giving special attention to Belgian queer cinema. A highlight is the award for the best Belgian short film, underscoring the festival's commitment to nurturing and recognizing local talent in the queer film community.
The festival features a diverse mix of fiction, documentaries, and experimental films, both feature-length and short, across various city center cinemas. Paul B. Preciado's debut film "Orlando, ma biographie politique," a personal adaptation of Virginia Woolf's novel, is a standout. This is accompanied by a focus on "Orlando" with a contemporary Taiwanese film "As We Like It" and Sally Potter's iconic "Orlando" starring Tilda Swinton.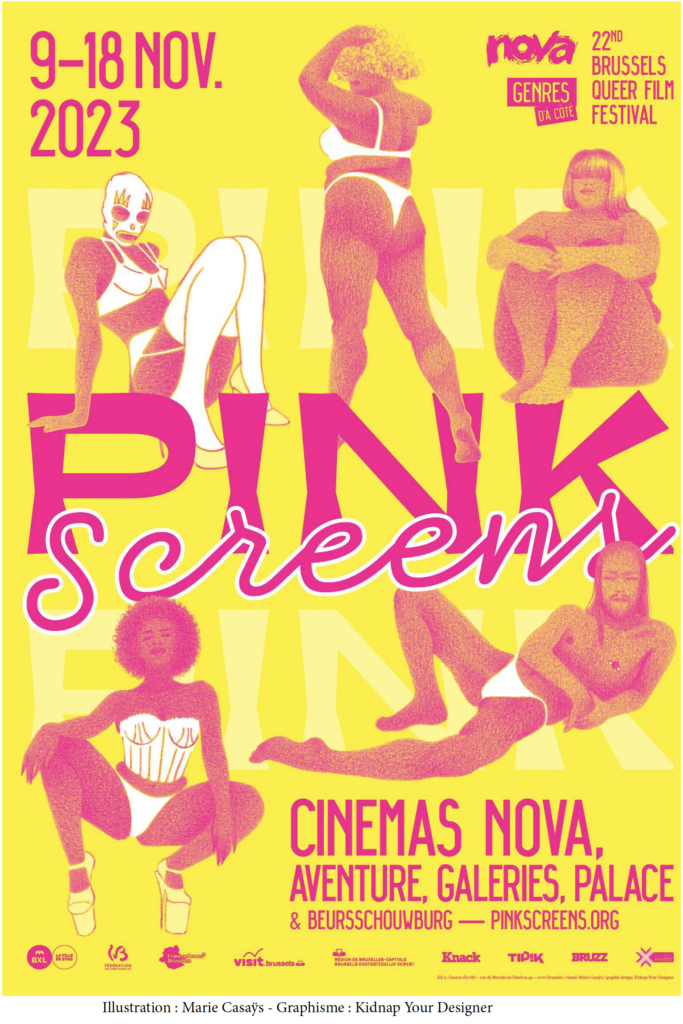 Cinema as a medium of political expression is a key theme this year, with a special focus on films that explore resistance and power dynamics.
In remembrance of the late Paul Vecchiali, a revered figure in queer cinema, the festival, in collaboration with Cinematek, presents a retrospective of his work.
Diversity is a cornerstone of the festival, with films from Africa, India, Taiwan, Mexico, Colombia, Brazil, Europe, and a strong showing of at least ten Belgian short films. The best Belgian short film will be awarded at the festival's conclusion, spotlighting the burgeoning talent in Belgian queer cinema.
The festival delves into the complexities of sexuality through films like "Pornomelancolia" and "Assexybilidade," and features an alternative pornographic short film session, "Porn, Porn, Porn."
Sports-themed films like "Marinette," "Rivière," and "Motståndaren" (Opponent) add to the diverse lineup. With 37 feature films and over 70 shorts, Pink Screens is a cinematic feast.
Beyond films, Pink Screens is a celebration of queer artistry and expression, with exhibitions, readings, performances, and social events at Nova bar and Cinéma Galeries. It's a platform for dialogue, community building, and vibrant celebrations.
As the festival nears its end, don't miss the opportunity to be part of this empowering and enlightening journey. And while the films continue to inspire, the festival will conclude with a bang at the sold-out closing party, PINK NIGHTEKE, at Bario Club on November 18.
Full program on : Pinkscreens.org