In a landmark initiative to celebrate Belgian cinema, Pink Screens Festival 2023 has introduced two prestigious awards, each with a €1000 prize supported by the Brussels City Council's Department of Culture. These awards spotlight the extraordinary talent in Belgian short films, highlighting the Best Belgian Short Film and the Best Artistic Contribution.
A distinguished jury, including Marina Festré (producer), Sophie Soukias (journalist), Hakim Mao (director), Ely Chevillot (director), and Tom de Pekin (artist), faced the challenging yet rewarding task of choosing winners from a lineup of twelve remarkable Belgian short films.
The competition showcased a rich diversity in themes and styles, representing the vibrant landscape of Belgian cinema. The contenders included "Alice et les soleils," "Alleen ik," "Beyond the sea," "Dilemma of Modern Sex Simulation," "Flamme," "L'autre," "Misère sexuelle," "MSTURBTION(S)," "Porcupine," "Prends-moi dans les bois," "Un bon garçon," and "Gourmandise."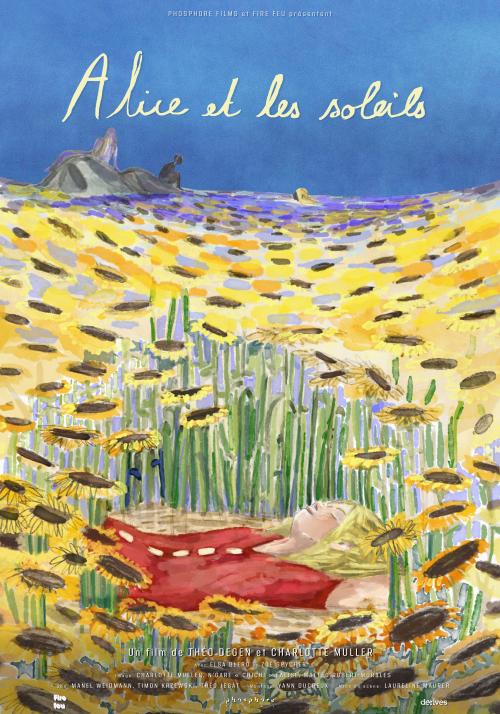 "Alice et les soleils" by Théo Degen and Charlotte Muller claimed the Best Belgian Short Film award, showcasing the film's unique narrative and outstanding cinematic quality. This award not only celebrates the film's excellence but also highlights its significant contribution to the Belgian film scene.
The Best Artistic Contribution award was presented to "Porcupine" by Nicolas Graux and Quý Trương Minh, recognizing the film's exceptional artistic vision and creative achievement.
Additionally, "Alleen ik" by Jasper De Maeseneer received a special jury mention, acknowledging its innovative approach and valuable addition to the festival's diverse selection.
Dedication to promoting and celebrating Belgian queer cinema
These awards represent more than recognition; they signify the festival's dedication to promoting and celebrating Belgian queer cinema. The acknowledgment of these films and filmmakers is not just a celebration of their current success but also a step towards fostering future innovation in Belgian queer filmmaking.
As Pink Screens Festival 2023 concludes, these awards serve as a testament to the dynamic and creative spirit of Belgian cinema, reinforcing the festival's status as a platform for emerging talent and a hub of creativity and diversity in the film industry.