Are you ready to unleash the beast? The bears are taking over.
Belgium Bearpride Brussels is on from 29 September until 3 October.
Highlights will include:
The Bearpride Walk on Saturday, 2 October.
The election of Mister Bear Belgium
Bear Street festival on rue du Marché au Charbon
A cultural program that includes a focus on Art Nouveau architecture in Brussels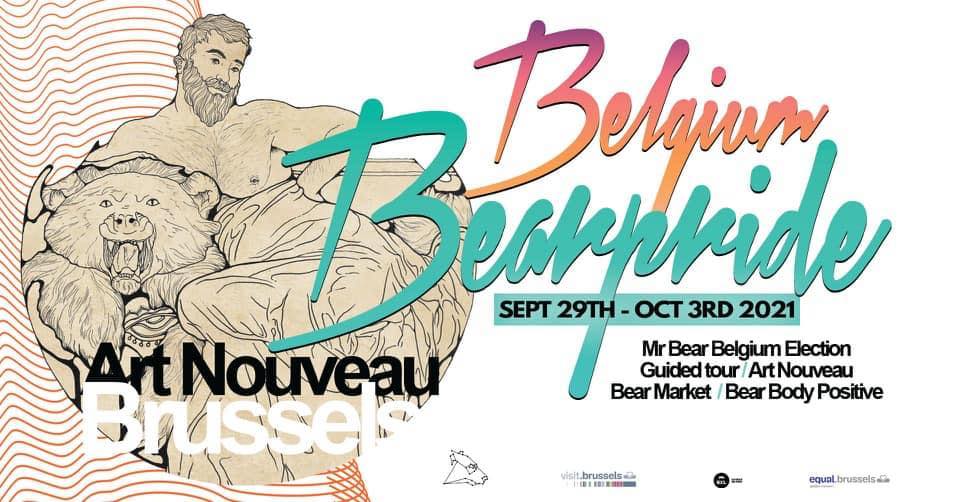 I caught up with Dimitri De Vreeze for a behind-the-scenes look at what the girthy guys will be getting up to.
There must be a lot of anticipation building within the bear community of Brussels as everyone looks forward to this event?
We organised a Covid-proof event in October 2020 – without the election Mister Bear Belgium. The last full Belgium Bearpride Brussels with the election of Mister Bear Belgium was held in October 2019.
A policeman from Ghent won the title in 2019, and he's still the titleholder.
This year, we've got seven candidates competing for the title of Mister Bear Belgium – that's the most we've ever had.
There's been a lot of interest in this year's Bearpride.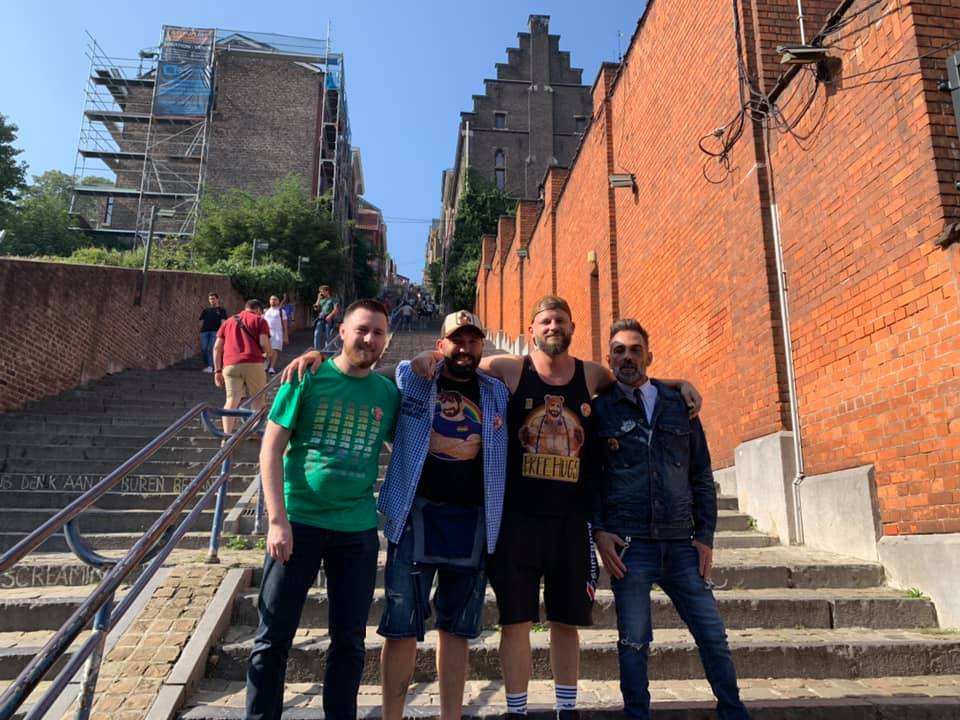 How many people are you expecting to take part in Bear Pride 2021?
In total, we're expecting more than 2,000 people to participate in at least one of our events.
Most of those will be from Belgium, but our network is very strong with other Bear communities across Europe. We've got a lot of guys coming from Amsterdam, Paris, Cologne, and Luxembourg.
We're expecting to have around 500 people at our main party.
Is Brussels a good city for Bears?
Our events have been growing each year – we have a solid group here in Brussels, we take care of each other.
Our Bear Body Positive project has been picked up by other bear groups, so we can say that we're showing the way.
Our Bear Paw becomes bigger and stronger because we make a lot of effort in diversity – inviting LGTBQI+ to our activities. For example, Pink Screen Festival will show a film especially for us.
The rugby team – who are mostly bears – are also helping out and are part of our community.
Every candidate competing for the title of Mister Bear Belgium proposes a project for a good cause or something that will enhance the bear community.
This year, we've invited Mister Bear Hungary to join us in Brussels – it's important to us to demonstrate how we support LGTBQI+ rights.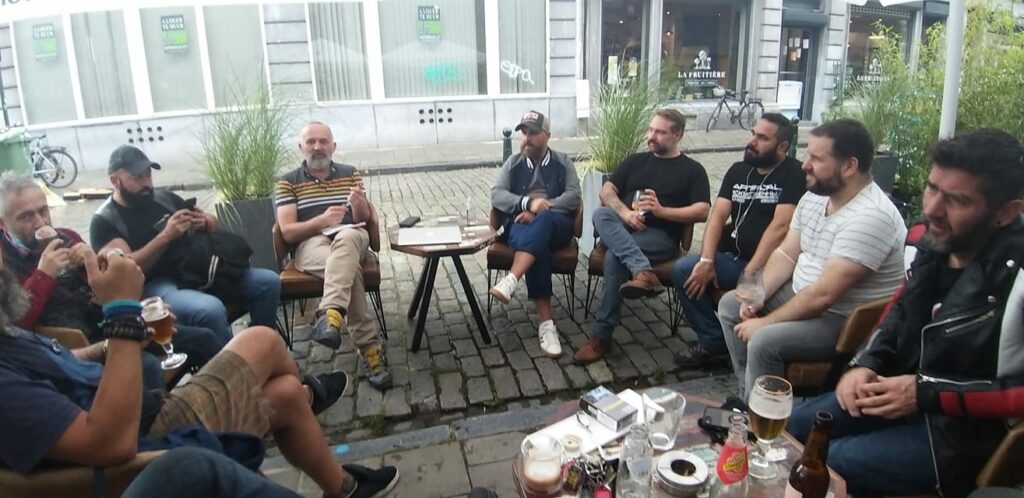 When did you personally start to identify as a Bear and begin to embrace your Bear identity?
Ever since I was very young, I've felt most comfortable being around guys that are bears – they don t judge how you look, and no one expects you to have a 'perfect' body.
Plus, it's often the social side of things that attracts people to the bear community. Bears are social guys, we're interested in culture, and we're very welcoming.
What does it take to be crowned as Mister Bear Belgium?
Mister Bear needs to be able to engage with people – he needs to be approachable and also listen to others.
He helps to bring our community together socially, and builds a team that works together to deliver his selected project.
The project might be something like a health campaign, helping people in need, or providing self-defence classes.
Looks don't matter when it comes to selecting Mister Bear Belgium – he might have a belly, a beard, he could be young or old.
This year, our seven candidates are very different – they're not all stereotypical bears. We feel lucky that each of them feel comfortable enough to present themselves as part of the event.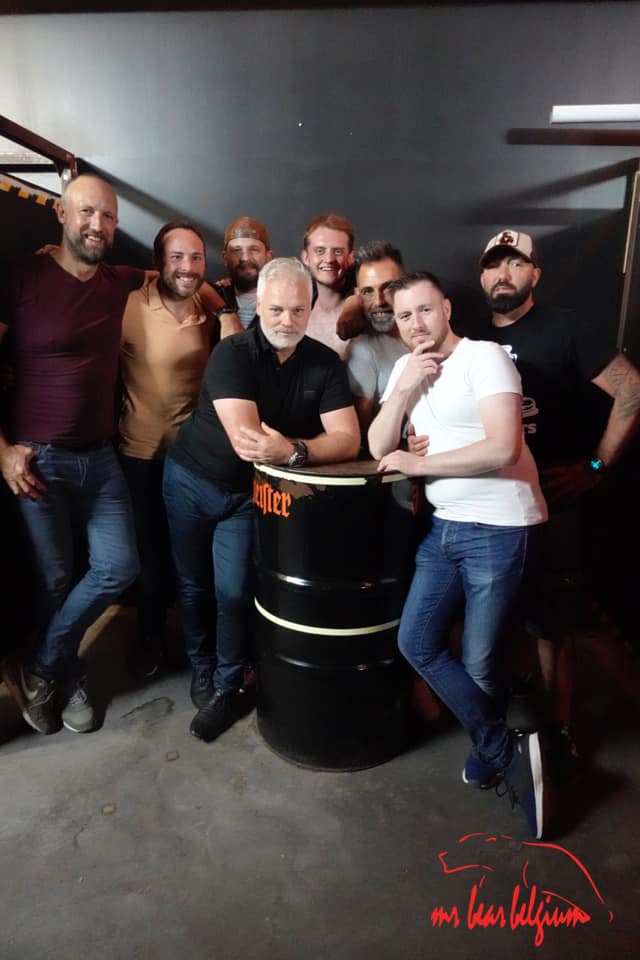 What do you hope that people feel when taking part in Belgium Bearpride Brussels?
Brussels is a city where conviviality rules. I hope that everyone feels welcome in Brussels and feels free – whatever their body looks like and whatever their sexuality.
I hope that everyone witnesses how strong we are together as a community, and that they feel part of our community and not just a spectator.
Find out more and get involved in Belgium Bearpride Brussels
Follow Belgium Bearpride Brussels on Instagram