A new safe space to discover queer acts every month on stage at Théâtre de la vie.
Queeriosity defines itself as a queer expression laboratory : between an open stage and a playground, it's a safe space dedicated to creative experimentations, where you can put your work to the test, try new things and present your work to a willing audience. Wether you're a beginner or a seasoned perfomer, it doesn't matter : the project's philosophy is to offer a stage to those who have something to express ! Open to one and all, to all disciplines within our technical abilities, Queeriosity wants to be an inclusive, safe and kindly night, bearing proudly all the colours that the performers will want to share with us.
La Veuve, well known for being the bearded drag queen leading the evenings at Cabaret Mademoiselle announced this new project on her Instagram : "I am beyond proud to announce this new opportunity for the queer community to express itself, on a stage, for people to see. I am so thrilled to put this together, and so humbled to be trusted by all of you. I hope to be the perfect mistress of ceremony to this new baby : I will be putting all my love and care into making this project a thing to remember. Thank you to the Théâtre de la Vie for giving me, and all of you, the opportunity to be who we are, in the open, and share with the world what we do best."
First acts have been announced and include : Blanket la Goulue, Helena Araùjo, Daisy Superbitch, La Morrigane, Call Me Brenda, King Baxter. Three dates are announced so far : Oct 25th, Nov 22nd and Dec 13th.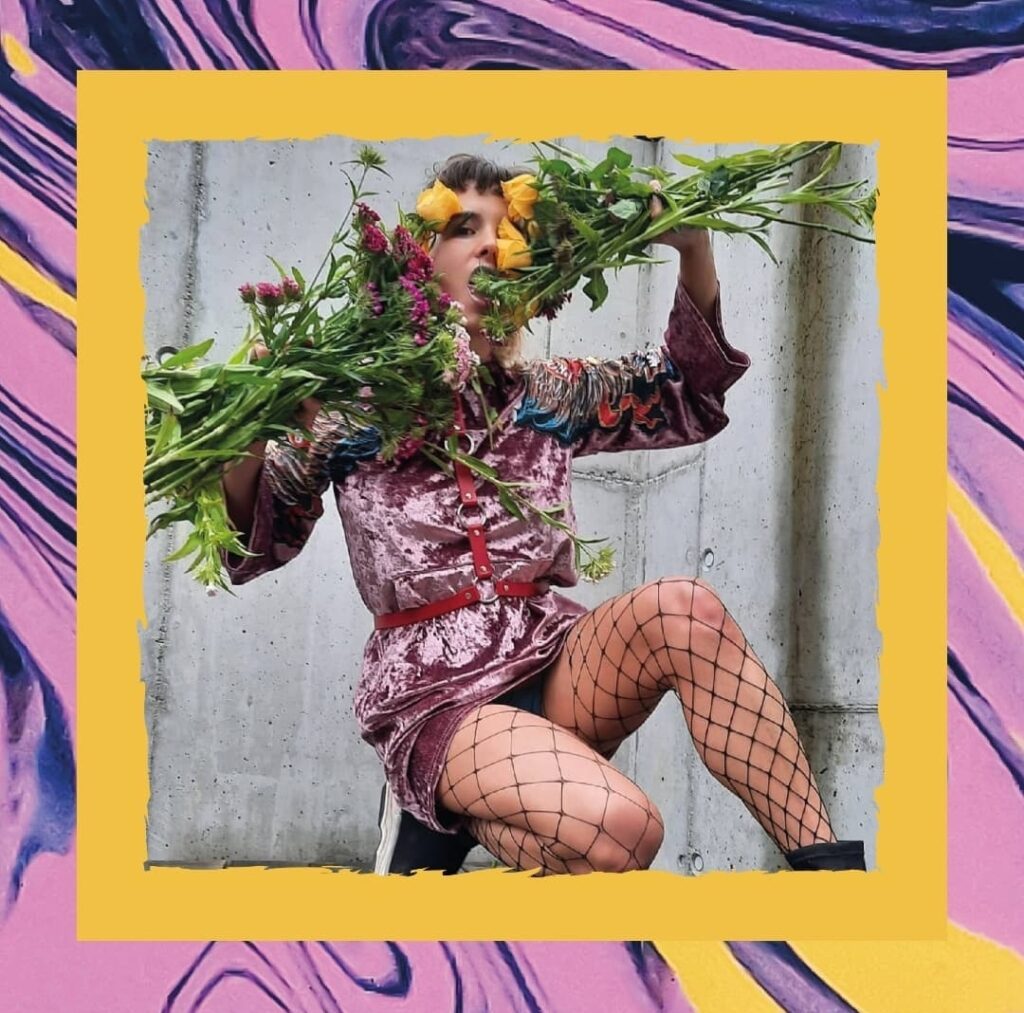 We caught up with La Veuve to know a bit more about the intriguing project.
La Veuve, can you tell us a bit more about the Queeriosity project : Who's behind the idea and how did it all start ?
"I am in charge of Queeriosity, and do most everything by myself : communication, graphic design, artists selection, running order, technical coordination… I don't particularly wish for people to see it as "La Veuve's event" though. I don't want to put myself in the spotlight, as it's not about me : it's about the queer performers who will bring their art and creativity. I'm just a mean to their ends. The whole project started from my realization that Brussels' young queer scene is thriving, bursting with talent, from seeing how much people are thirsty for creating new forms of art and performances, especially after the hard times we all went through. I wanted to offer a new opportunity for those siblings to express themselves, in a safe place we would create together, with a kind and well-meaning atmosphere. I met Théâtre de la Vie's team through an artstic residency for another queer project, and the booking team was looking for a new concept for their Monday nights, so I ended up making good use of their space. I've been given carte blanche on the concept, and I intend on making it a queer rendez-vous, wether it's in St Josse or elsewhere. Who knows what the future might bring !"
What can we expect to see on stage ?
"I decided to label Queeriosity a "queer expression laboratory" instead of an "open stage", to point the fact it's open to anyone who wishes to express themselves. It's not just for beginners, it's not just for pros : it's for everyone, a place to try and experiment, to develop new ideas and projects, to try something in front of a kind audience. I hope I will get applications from many different profiles in the future, as queer artists emerge from every performing discipline : drag, dance, music, slam, poetry, … If it happens on a stage and we have the technical abilities to do it, let's ! I myself will be performing, trying my hand at new material as well, such as new bits of comedy or drag acts !"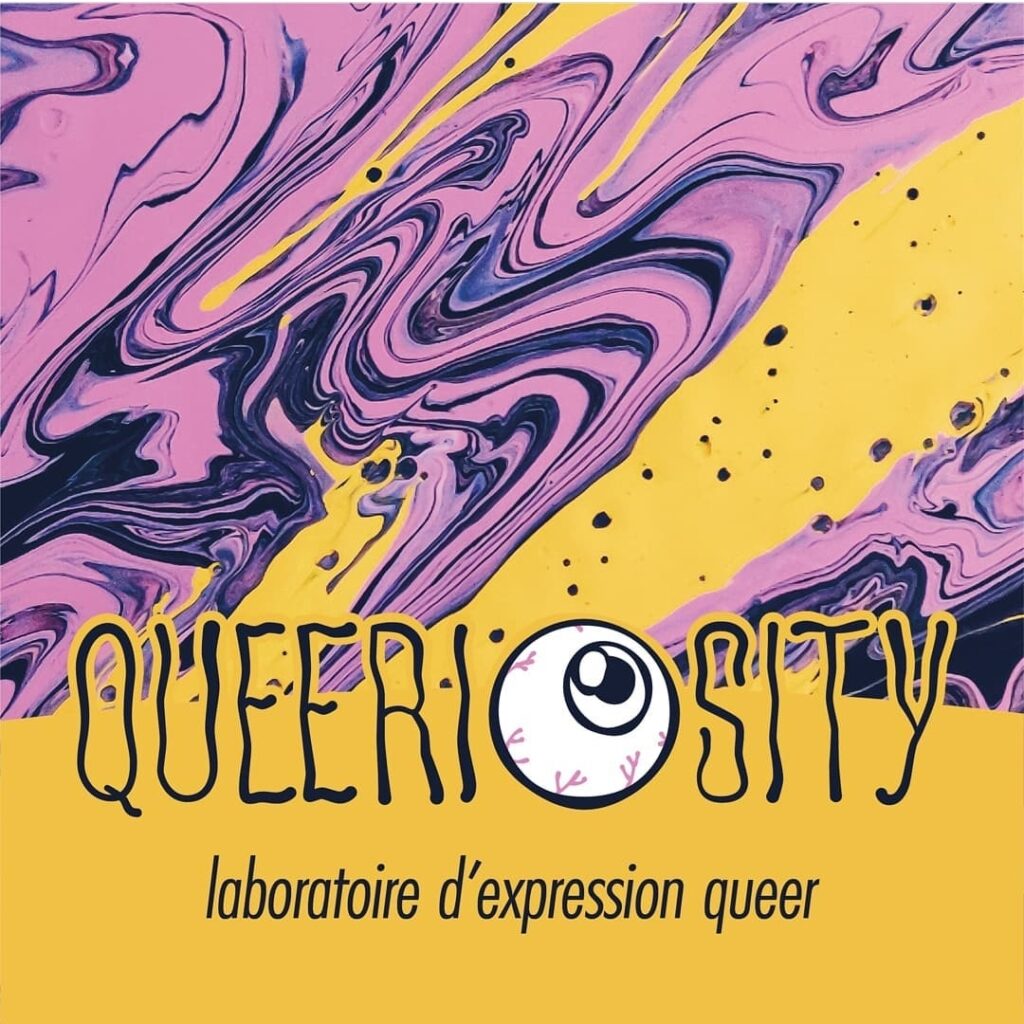 If queer artists wants to take part in Queeriosity, can they contact you since it is an open stage event ? How do you proceed to select the acts ?
"The whole Queeriosity concept is about people volunteering to apply, so yes ! Do get in touch with us, that's how it happens. I won't book people myself : I want to give a place to people who want to take it. You can apply either through email : bookme@queeriosity.be or use the contact form on the website : www.queeriosity.be . While you're there, take a minute to check our charter that defines the core values we believe in, and that we intend to follow to make the event as safe as can be. As for act selection : the number of acts I can book is limited. If I have to make a choice, I will try to book acts that will make a cohesive, diverse and inclusive evening. There should be a Queeriosity night every month, so there's always the possibility for me to book an artist for another night. "
Are some of the acts already known ? Can you give us some info in exclusivity ?
"I will have 5 queer performers with me : drag, dance, music… A bit of everything, very queer, colorful and pretty pop ! I will also have a special, very dear guest coming along to support the launch of this new event. It's not out yet, but I'll announce it this week : King Baxter, the one and only, will be there and sing a mini set for us ! "