This Sunday, non-binary model and makeup artist Haron Zaanan was a victim of discrimination in a Brussels restaurant. As they were sitting and eating with their little sister at a table of Drug Opera restaurant in the city center, Haron was asked to cover because of their outfit showing shoulders. After asking what was exactly the problem and talking to the manager, Zaanan was asked to leave the premises. The scene was filmed and posted on social media to denounce this act of discrimination.
Haron says "I feel extremely humiliated following this event. I went to this café/restaurant Drug Opéra in Brussels with my little sister. We ordered, ate and before having dessert the waiter told me that he will no longer serve us because I have to cover myself because of "remarks" from some customers. I asked to speak to the manager and here is the rest in the video. The people next to me were all shocked and some even decided to leave that place as well. Their behavior was unacceptable and extremely discriminatory as I am wearing a sleeveless dress that is not even backless! And then even if it was? I call for a boycott of this establishment and I ask you to share this video because this is unacceptable and no one regardless of your gender should be treated as it is."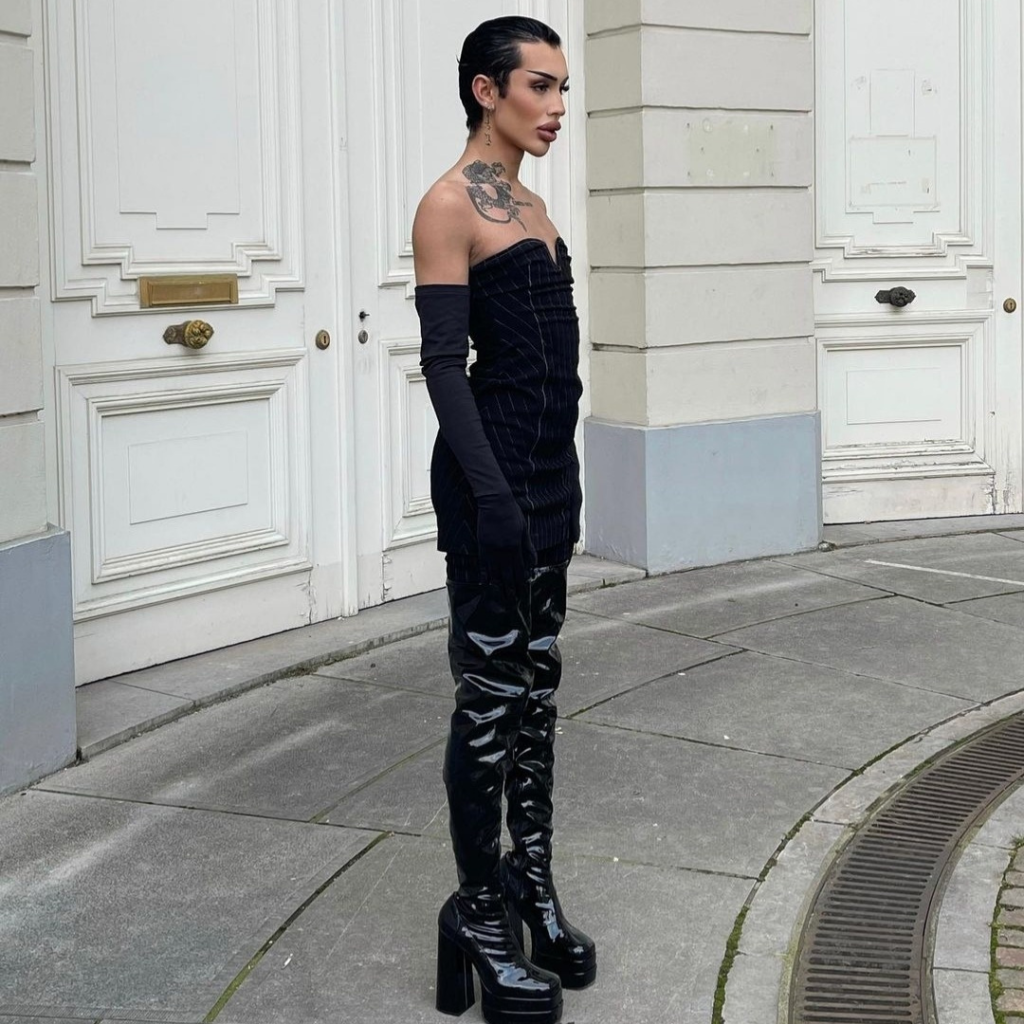 "I took these pictures today before going to a venue where I was kicked out because of this exact outfit. I would like to remind you that everyone has the right to dress as they wish, regardless of their gender. I'm proud to be a non-binary person who dresses how he/she wants and I wouldn't change for the world. This society would like us all to fit into a box but unfortunately, it is not possible. The world is full of different beautiful people like you and me and let's be proud of our uniqueness. Finally, I would like to thank you for all your messages, I am proud to see that there is a wave of love in my dm's(which is not always the case). It is time to change mentalities and accept evolution."
We stand together with Haron and we condemn all acts of discrimination. Everyone should be able to dress and express themselves as they wish without being questioned.