Juriji Der Klee is the first Brussels queen to join a RuPaul's Drag Race franchise.
Although she lives and works between Brussels and Paris, her Spanish origins and her dazzling talent got her into the cast of Season 2 of Drag Race Spain.
At KET Magazine we know Juriji very well since she was interviewed in our first edition. She was also the face of the magazine on our posters all over Brussels and European capitals. And remember when she came out as trans on our KET Talks podcast?
"I started doing drag when I was 18 in Brussels when I used to be a gogo dancer in clubs…" explains Juriji. "It was a way to explore things I was not allowed to discover in my daily life. I became a club kid, an agender persona with full body make up and very tiny clothes. I had this group of friends and our main goal at that time was to create the best look for the next weekend. It was like a mini-competition between us. We were preparing ourselves together before partying. We didn't really have a lot of budget, so it was kind of crafty and homemade. I was not wearing heels or even wigs or corsets like I do now because those things are very expensive. Most of us were still in the closet at that moment. It allowed us to be ourselves and feel free during the night all together and have fun."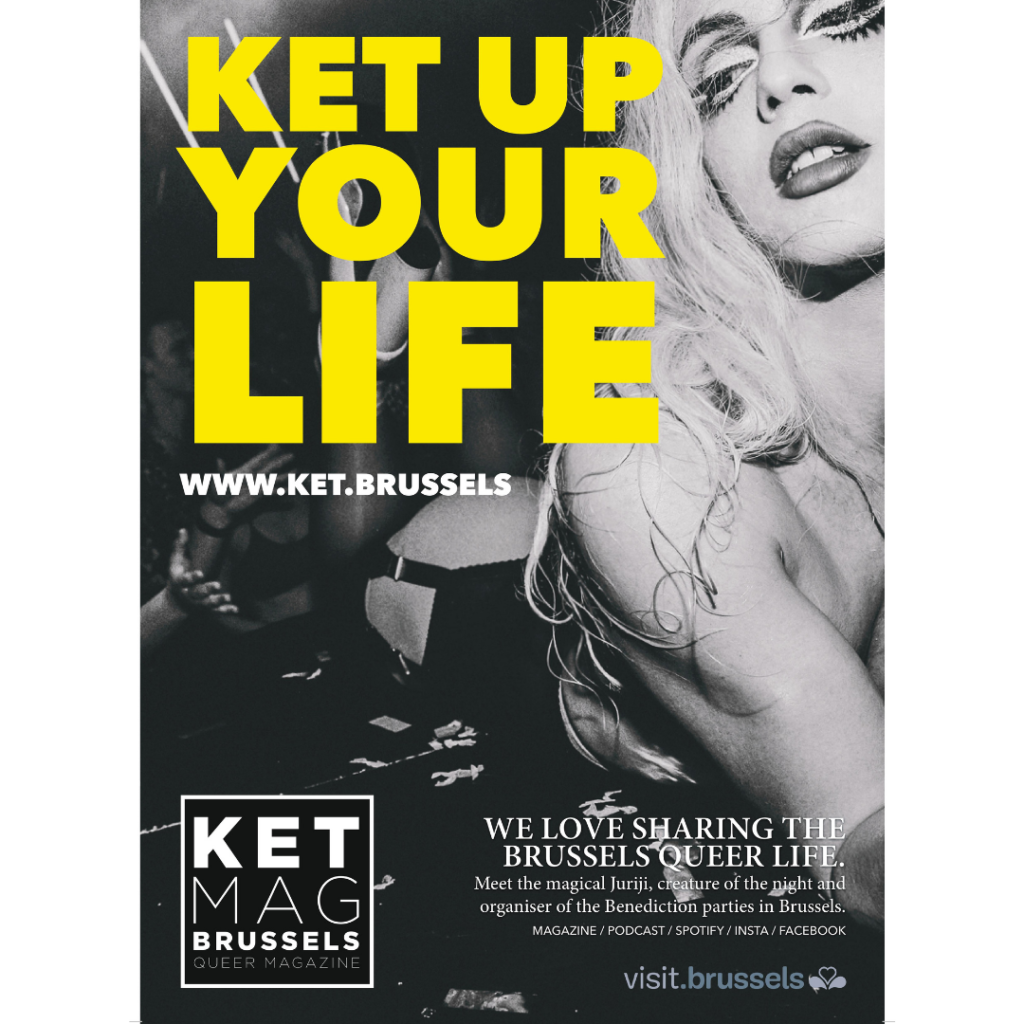 "Juriji was born when I was 13 years old. I used the name to create my first hotmail address. It is the two first letters of my birth name and my two family names, because in Spain you have the father's name and the mother's name. It started also because since forever I know I'm trans and it was a way to be in this non-binary area. I was very androgynous, already as a kid. By choosing that name for me, it was like a statement because of my traditional birth name that was exactly the same as my father's and grandfather's. Next to that traditional masculine energy, I always saw the women as the strongest characters making the decisions and I was very inspired by that. I always felt like I had to choose between those two sides. When I came out as trans to my parents, they told me they always knew that this day will come and it was such a relieve."
"At first, trying drag was a way for me to deal with my gender dysphoria and to understand my own body. I wasn't always comfortable in it and drag was helping me escape and discover my femininity. Of course, in drag I exagerate the feminine side because, I would never look the way I'm on stage in daily life. It is really two different things and it is important because some people don't really understand the difference between a drag queen and a trans person."
"I work between Brussels where I created Benediction parties and Paris where I perform at cabaret Madame Arthur. Benediction is really about inclusivity, so everybody is welcome. We have cisgender people, trans people and non-binary as well on stage as in the audience. This is something I'm really proud and happy about since it can be rare to be able to mix everybody."
"I like to perform songs on stage. It can be opera as well as electro music. When I am interpreting a song, I'm connected to the story of the song. For example, there is a performance I do often at Benediction where I am singing Dido's Lament with a latex historical costume. It is very dramatic because I am dying on stage. There is a fully naked dancer next to me and I open my veins and pouring liters of fake blood. It's all about transmission and transformation and there is madness and frenetic energy on the stage. It is very powerful. I love this baroque aesthetic. I like to be connected to horror movies as well. I also use feathers such as the castrati opera voices since I have a lyrical background from the conservatory."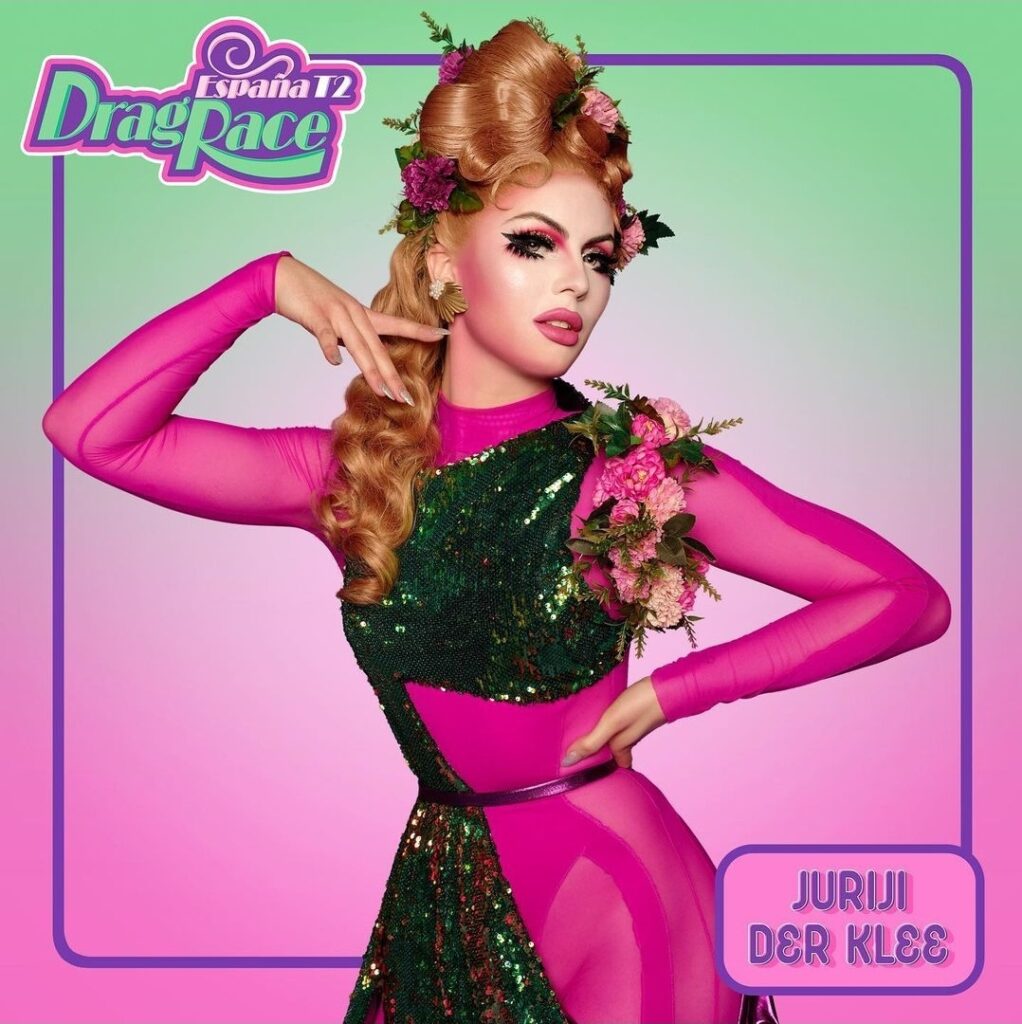 "The arrival of RuPaul's Drag Race in the world of drag is really positive because it really gave an amazing platform for queens and it puts drag in this stardom level. Now, you can dream about becoming a drag superstar, which was not really the case 12 years ago. Actually, I think it's so clever because it's really funny. It's really accessible and everybody is watching, not only the queer scene which is really amazing. There is still a difference between US girls and European girls even now it's super mainstream. I think it's great because the level is super high. What is important is to be a performer. It's great to be beautiful and even if you're not in this female persona, you can still be gorgeous. But that's not all, we have to go further. At the end of the day, if you want to be a performer, you have to kill the stage whatever you're doing. It's not only about aesthetics."