The next edition of La Demence will be on Friday 30 September.
A club night, you'll find La Demence at Fuse – in the centre of Brussels.
What's the set-list for La Demence in September?
Level 1
22h00 – 01h00 Andrei Stan (RO)
01h00 – 03h30 Sebastien Triumph (FR)
03h30 – 06h00 Chris Bekker (DE)
06h00 – 08h30 Skippo (DE)
Level 2
00h00 – 02h00 Breizbear (BE)
02h00 – 04h30 Dikky Vendetta (NL)
04h30 – 07h30 Elias (ES)
07h30 – 12h00 Kenne Perry (BE)
Level 3
00h00 – 04h00 Piiit (BE)
04h00 – 09h00 Stewie Layhé (BE)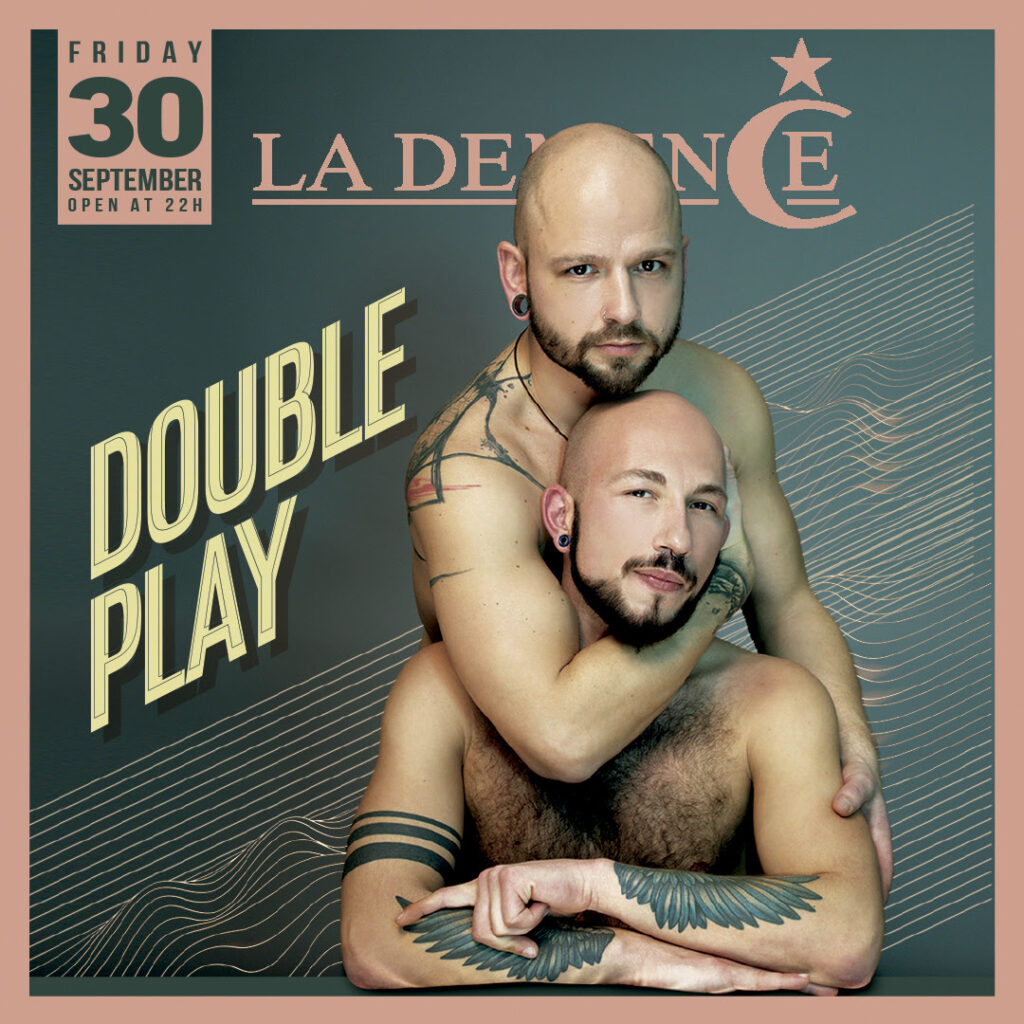 Halloween
The Halloween edition of La Demence has always been pretty major, so if you're planning ahead these are the dates that you need in your diary.
Friday 28 October
Saturday 29 October
Sunday 30 October
Monday 31 October
The Saturday night party will be at one of the big warehouse spaces out near Atomium.
What makes La Demence one of the hottest nights out in Brussels?
"It is difficult for me to believe that my party is already over 30 years old – and that we're still attracting new guests every time…" explains Thierry Coppens, the man behind La Demence. "I'm proud of La Demence – no other gay party has lasted as long."
"What has never changed since the beginning – and it's the key to our success – is the family feeling which makes everyone feel accepted…" continues Thierry. "There has always been a mixture of ages and styles – bears, muscle queens, twinks, leather boys, trans, fetish. It's also a very international audience."
"What has really changed since the beginning of the parties is that at that time no one used to take their shirts off, whereas now it has almost become a standard."
"What keeps me going is when people tell me that they are having the time of their life and thank me for that."
Find out more about La Demence