The Mannekenfish are the LGBTQ water polo club of Brussels.
The club was established in 2012, after the local swimming team hosted a training weekend for the water polo team from Paris Aquatique.
The Mannekenfish have quickly established themselves as a force to be reckoned with in the world of queer water polo – affectionately referred to as the Champagne Water Polo League.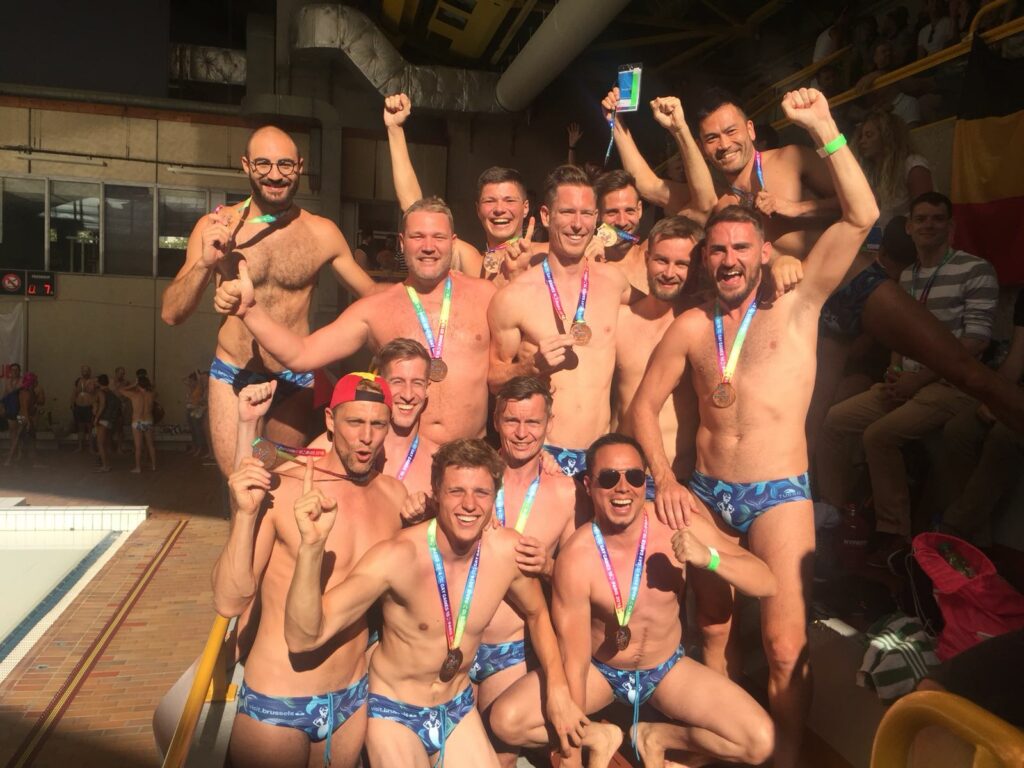 I caught up with Alex from the Mannekenfish for a behind-the-scenes look at the toughest sport in the world.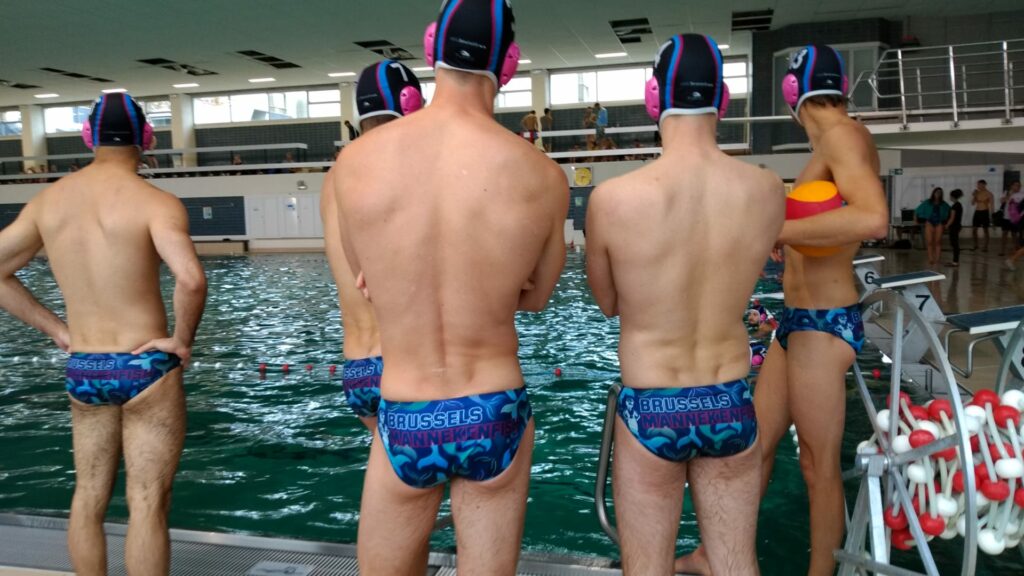 Is there a lot of interest in new players joining the club?
Thankfully, yes – every year we receive many emails about trying out water polo and joining the team.
We have one boot camp at the beginning of the season, usually in September or early October that consists of six training sessions in total.
We would love for everyone to be able to try this amazing sport, but we need to carefully calibrate the capacity of our pool. That's why we are using a waiting list.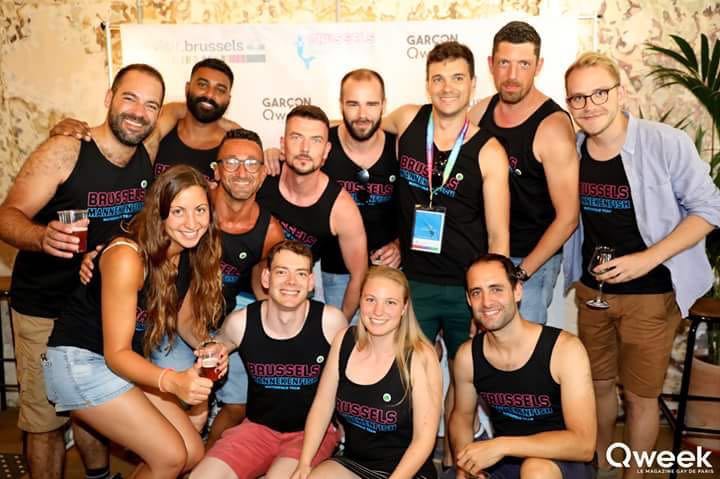 Currently, we have a squad of around 40 players and we train in a 30-metre pool. That's quite a lot of people in the water, so we have to be creative in the way we structure our training sessions.
Honestly, we are really happy and grateful when people reach out to us – it gives us lots of extra motivation to organise the training, tournaments, and the whole season.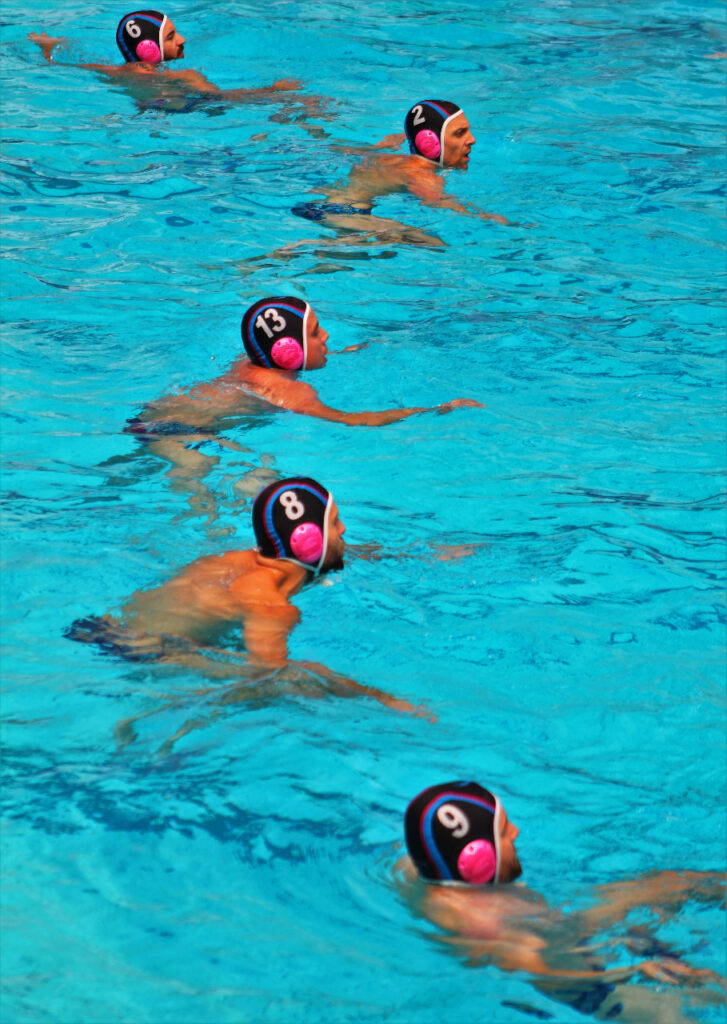 If I was interested in giving water polo a try, do I need to know how to play water polo?
Our boot camp is really designed for total beginners – there is no prior knowledge needed. However, it is expected that everyone should feel safe and comfortable enough with their swimming skills.
We have absolutely no requirements regarding your body type, also our inclusive team is open for everyone – regardless of your sex and gender expressions or sexual orientation.
Of course, this was and always will be a safe space for queer people who want to play sport together.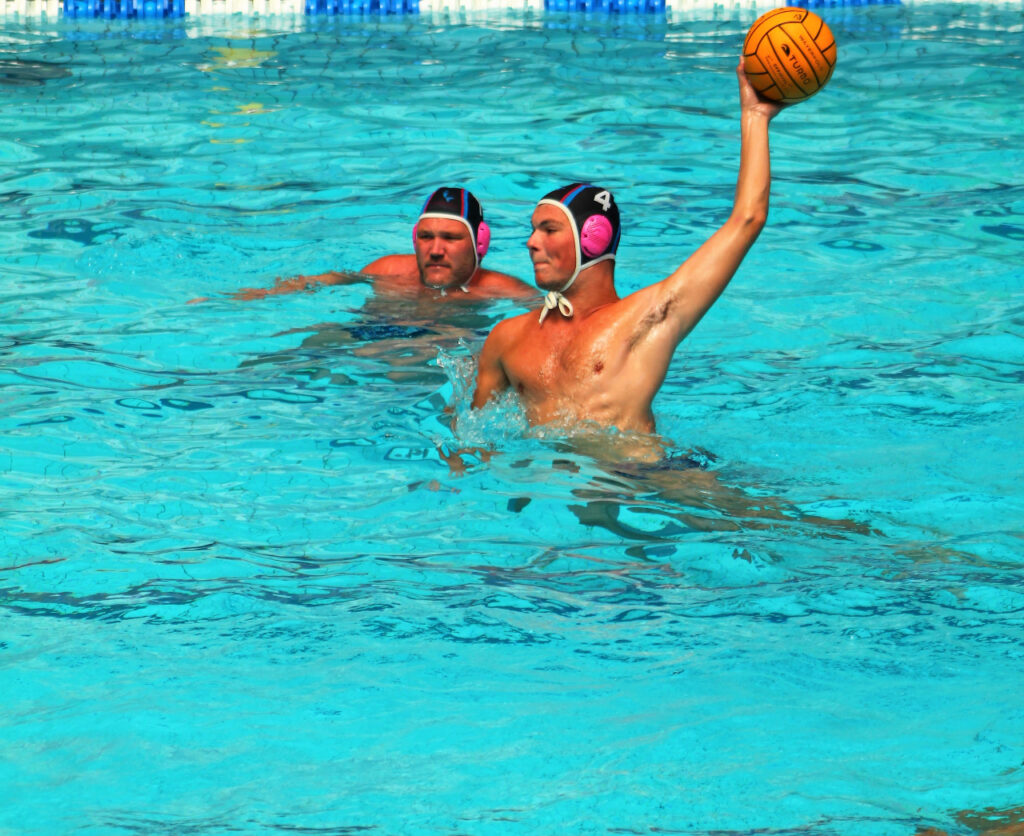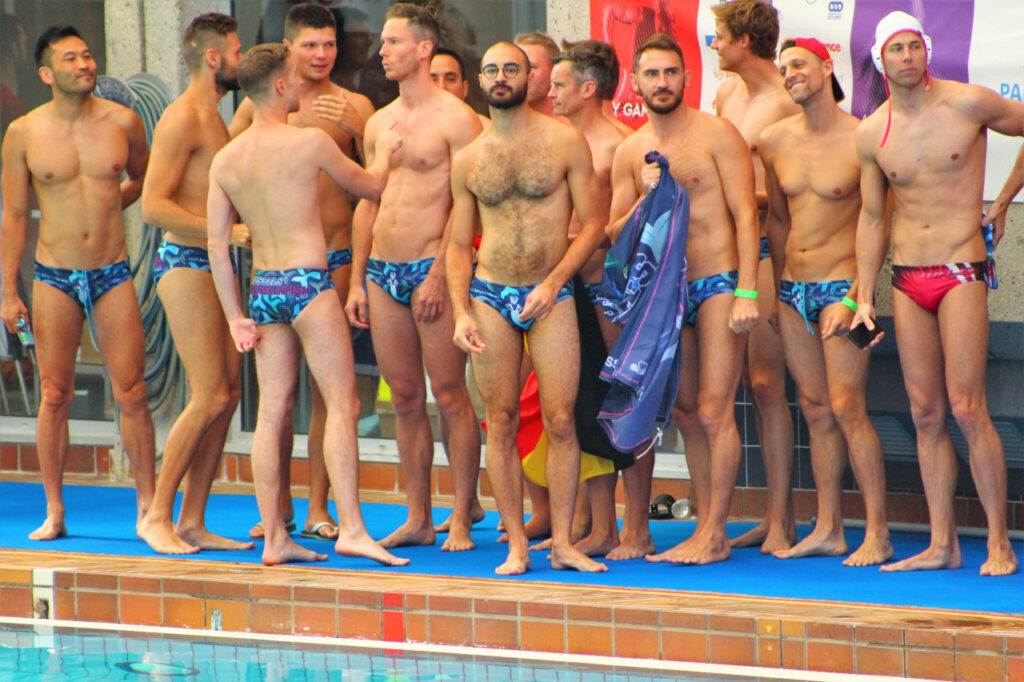 What do you hope that people feel when they're part of Mannekenfish?
We have a lot of fun both in and out of the pool – we don't just train together, we also socialise together.
We really hope that they find a sense of belonging to a new family, and that they feel safe and completely at ease to try something new with us.
Find out more about the Mannekenfish water polo team